Axor and Antonio Citterio's newest collaboration is all simplicity and elegance.
Axor and Antonio Citterio's newest collaboration is all simplicity and elegance.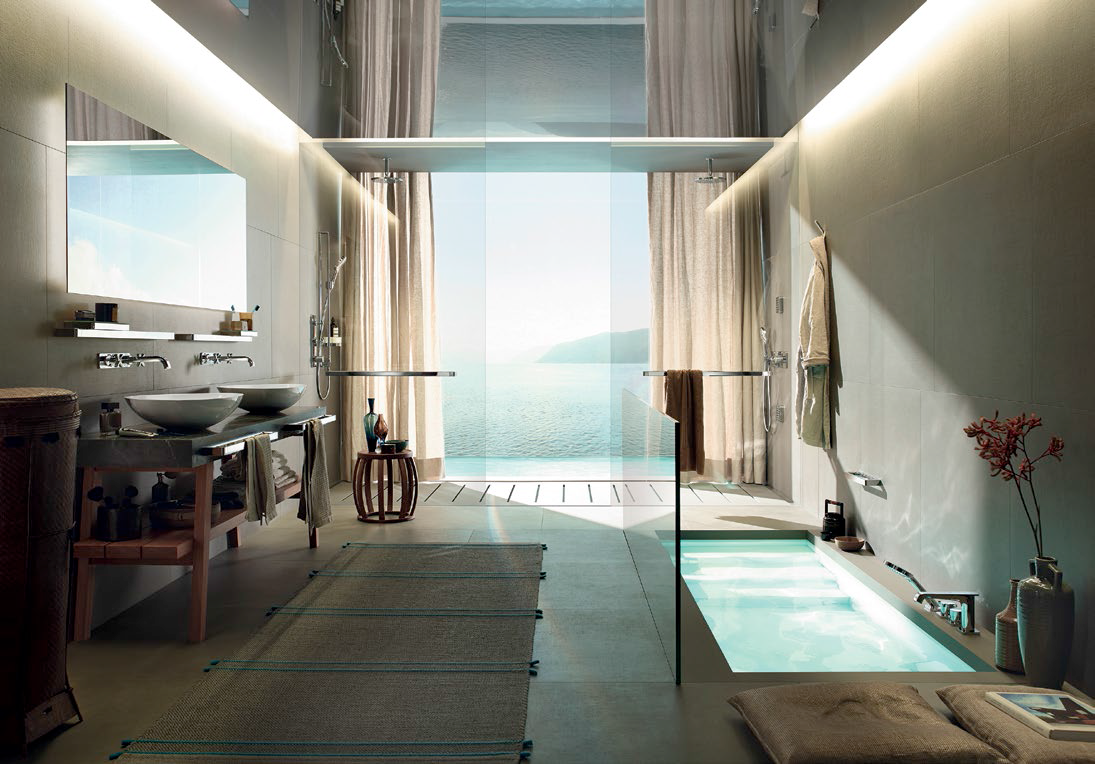 It's often in the little things that you see if a person has good taste. Anyone can pick out the most striking thing from a Knoll or Artek furnishings catalogue, but it takes a more discerning eye to select the items people take for granted, like bathroom fixtures. Now, a statement bathtub or rain shower isn't enough to complete your luxurious cleansing ritual, so allow us to point you in the direction of Axor and Antonio Citterio's latest collection, the Axor Citterio E.
Its focus is stunningly simple: mixer handles in the joystick style or as classic cross-handles. But when they've been designed by award-winning architect Antonio Citterio, whose designs you will find in Moma's permanent collection, you can expect flawless form and comfort. "The result of this most recent collaboration is the 'essence of luxury'," he says. "The products are not only characterised by flexible implementation, but also by exceptional ease of use and a pleasant touch and feel."
There are 37 products in the collection, which includes Hansgrohe's minimalist Select Thermostat technology. These can be customised in 15 scratch- and cleanserresistant PVD-treated finishes, such as black chrome, nickel, brass and bronze.
If you prefer to keep the overall look as coherent as possible, Citterio has also designed a comprehensive range of accessories with Axor. The Axor Universal Accessories include items such as rails, toothbrush tumblers, shelves and hooks, and they're as versatile as the collection's name suggests. The Axor Universal Accessories is a treasure trove for those who love to discover the extraordinary hidden among ordinary, everyday objects. All surfaces are in chrome, with additional surfaces available on request.
Axor and Citterio have created a universal accessories programme with 12 single products in high-value design and high-quality material that blend perfectly into different bathroom ambiences.