Fashion houses not typically associated with being edgy are hiring creative chiefs who are just that.
Fashion houses not typically associated with being edgy are hiring creative chiefs who are just that.
TEXT LYNETTE KOH
01
Menswear designers do not usually generate as many headlines as womenswear designers do (after all, globally, womenswear is worth US$625 billion or S$818.6 billion, as compared to menswear's US$408 billion) – but you wouldn't have known that by the wealth of features that followed the appointment of Virgil Abloh as Louis Vuitton's latest menswear artistic director. In its headline, one English newspaper plainly posed the question that was likely on the minds of those whose tastes in fashion run towards the mainstream: "Who is Virgil Abloh?"
The short answer: The Ghanaian-American designer – who replaces Kim Jones at Louis Vuitton – is best known for being the creative director for hip-hop star Kanye West and the founder of hot high-fashion streetwear label Off -White. A social-media heavyweight with 1.9 million followers on Instagram, Abloh has also had several sellout collaborations with brands such as Nike and Moncler. And now, he is the latest example of how fashion brands not traditionally known for being edgy are hiring creative chiefs with a reputation for being just that.
Other recent surprise hires in the fashion industry include Riccardo Tisci, the former 01 Givenchy creative director who will now take his sensual-goth aesthetic to the British heritage house of Burberry; and Hedi Slimane, former purveyor of rock-and-roll chic at Dior Homme and Saint Laurent, who now oversees design at Celine, a brand known for its cerebral womenswear. With disruption the norm today, quirky tradition and quiet charm must – for now at least – make space for sex, streetwear and social-media savvy.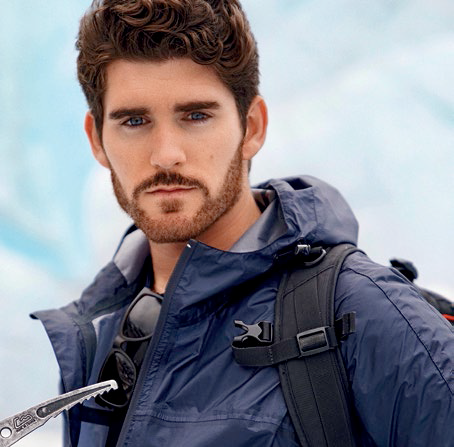 02
FOR ALL WEATHER
Since its inception four decades ago and until today, Italian clothing company Paul & Shark has supplied high-tech water-resistant gear to the Italian navy. Unsurprisingly, its performance fabrics have also long played a pivotal role in its mainstream, non-military offerings. This season, the brand launches Shark 777, the thinnest three-layer technical fabric in the world. Combining 7-denier ripstop nylon, 7-denier tricot, and a 7-micron membrane, the water-resistant, windproof and breathable fabric launches in a Spring/ Summer 2018 capsule collection that includes pieces such as a jacket, T-shirt and cap.
03
COAT TALES
Between a scattershot range of products and a small but well-edited collection, we would choose the latter any time. So we're glad that Burberry has streamlined and updated its heritage trench coat collection. Now, there will be 27 variations, instead of 82, across three fits – the slim Chelsea, the classic Kensington and the relaxedfit Westminster. Each will come in two lengths (regular or long) and five colours (new shades include slate grey and military olive), and have refreshed features such as new horn buttons and linings with a smaller check.
04
IT'S A TIE
"Nowadays, you don't have to wear a tie – you wear it because you like it," said Christophe Goineau, Hermes' head of men's silks, when we last met him. Indeed, there's plenty to like, and wear, in the brand's latest tie and scarf collection. For ties, choose from bright graphic designs in shades of blue or red, or subtle, monochromatic chevron patterns. And if you're ready to wade into the deeper end of neckwear, Hermes' silk-twill scarves – in whimsical patterns, but balanced by quiet colours like steel blue or dark olive green – provide a fi ne starting point.