New home accessories from quirky fashion labels give you eclectic ways to bring nature indoors.
New home accessories from quirky fashion labels give you eclectic ways to bring nature indoors.
Snakes, pineapples, riotous blooms, snarling cats and the odd giraffe: These are some of the elements of nature you can bring into your home with the latest home-accessory collections by Gucci and Marni – watering or litter-box cleaning not required.
Mirroring the motifs and lush bohemian styling of Gucci's fashion offerings under creative director Alessandro Michele, the latest Gucci Decor collection includes items such as a ceramic vase with snakehandles, plush armchairs with kitschy motifs such as pineapples, and colourful folding metal tables topped with separately sold trays. Like its heavily embellished and brightly coloured clothing, the brand's home accessories aren't for everyone. But, judging by the brand's meteoric ascendancy over the past several seasons, there will be no shortage of domestic-minded fashionistas ready to cart these decorative items home from Gucci boutiques, where they will be stocked.
If a tiger roaring at you from the seat of a tasselled armchair isn't your thing, Marni Market – a travelling showcase that will make a pit stop at Ion Orchard from Aug 1 to 15 – offers an alternative way to introduce wildlife into your space. Among its wares are colourful PVC-covered wire sculptures of animals such as a duck and a giraffe – not as functional as a tasselled armchair, for sure, but certainly no less fun.
01 UNDER THE SEA
Octopus and jellyfish jacquard gives this Gucci armchair a luxe yet playful feel.
02, 03, 04 ANIMAL FARM
Marni's menagerie of twisted-wire animals.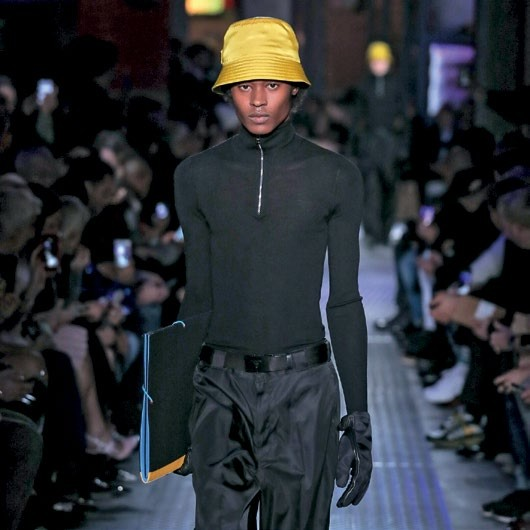 STYLE SMARTS
Since its creative chief Miuccia Prada introduced a minimalist black nylon backpack in 1985, the material has become a Prada signature. Black nylon is at the heart of the brand's recent "Prada Invites" project, where top creatives were asked to design unique items using the material. The list of collaborators comprises architects Rem Koolhaas, and Jacques Herzog and Pierre de Meuron of Herzog & de Meuron; and industrial designers Konstantin Grcic, and Ronan and Erwan Bouroullec. As one would expect, the results are functional, cool and, yes, intellectual. The Bouroullec brothers, for instance, created a bag resembling the rectangular folders carried by art students; while Herzog & Meuron conceptualised a small collection of lightweight garments printed with text – an exploration of the meaning of language today.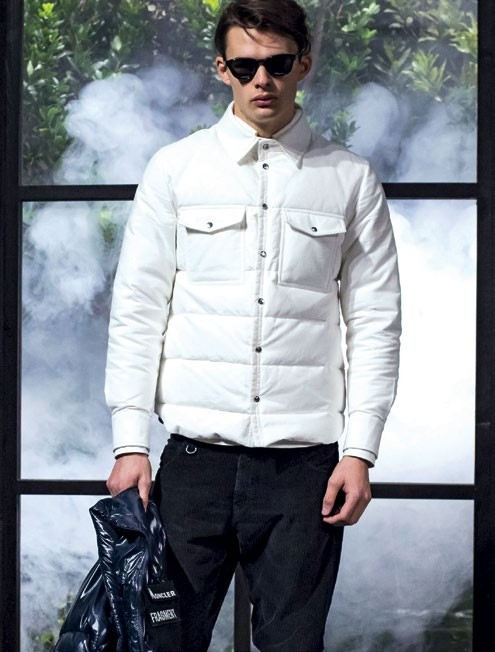 IT TAKES A VILLAGE
In February, sport-luxe brand Moncler announced Moncler Genius, an ambitious project that saw the brand inviting eight designers – including Valentino's Pierpaolo Piccioli and British menswear designer Craig Green – to reinterpret its signature down jacket. Each designer's collection will arrive in stores at different times of the year, with the latest being that by Hiroshi Fujiwara of Japanese streetwear label Fragment, which last had a wildly popular collaboration with Louis Vuitton. Inspired by music and cities, Fujiwara has mixed streetwear with Moncler's sumptuous quilted nylon – we like the diamond quilted bomber jackets and puffer shirt-jackets. Available at Club 21 Men's (#01-09/10/11 Four Seasons Hotel).
BRAND VISION
With precisely stitched leather panels that give the bag its shape and allow it to be carried in five ways, Loewe's Puzzle bag has attained modern-icon status. One of the models in the brand's new collection of sunglasses pays tribute to this popular accessory: The Puzzle reinterprets the classic aviator shape with an additional triangular lens on top – a nod to the angular leather panels of its eponymous carrier. The other new sunnies also play on Loewe tropes. The Jinkx, for instance, has a rectangular frame with a stitched leather front that references the brand's expertise in leather and craft.
TEXT LYNETTE KOH