Asia's oldest French bank combines local expertise with a global network to meet the increasingly complex wealth preservation, growth and transfer needs of Asia's wealthiest families.
Asia's oldest French bank combines local expertise with a global network to meet the increasingly complex wealth preservation, growth and transfer needs of Asia's wealthiest families.
As wealth creation in Asia continues to grow at an unprecedented rate, there is a growing demand from a ffluent families for new and innovative wealth management solutions to navigate the constantly evolving, often uncertain, global landscape. 
Consulting firm Capgmini reports that in 2018, Asia-Pacific accounts for 41.4 percent growth in global HNWI financial wealth. With such a startling growth momentum, it is little wonder that the wealth management industry in the region is saturated with traditional private banks, wealth managers, family offices and independent asset managers alike. Each hoping to have a slice of the proverbial pie.
In addition to riding the wave of technological advances, Pierre Masclet, deputy chief executive officer of Indosuez Wealth Management group, shares: "As a human-scale bank with the backing of Europe's largest universal banking group, our human dimension is what differentiates Indosuez from its competitors. We have a long history in Asia and have invested in local teams. This means our clients have direct local access to our bankers and investment specialists, who can more quickly respond to their needs."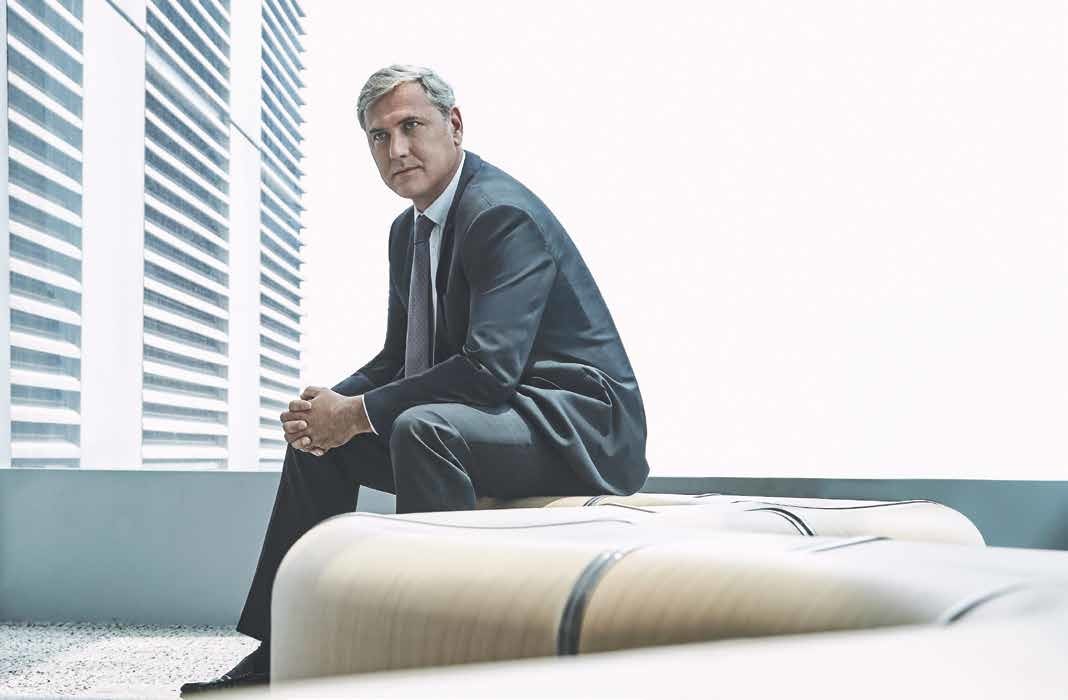 Deputy CEO Pierre Masclet insists that the Indosuez Wealth Management group is not about pushing products.
UNDERSTANDING CLIENTS' NEEDS
Needs often differ between regions and markets, even between individual clients, making on-the-ground-knowledge critical. 
With a ffluent families often located in different parts of the world for business or educational needs, Masclet shares that Indosuez's diverse international network across Asia, Europe, Middle East and the Americas ensures that clients will always have a highly experienced local point of contact.
"These days, a ffluent families are extremely mobile. The daughter will be studying in France, the son will be pursuing a passion in Latin America and the parents will be running their empire in Asia. What Indosuez does best is provide our clients with deep local knowledge in the many countries in which we operate. So whether you want to buy a vineyard in Bordeaux or require investment advice in Sao Paolo, we have you covered," says Masclet.
While some clients are families spread across different countries; some are expatriates operating in multiple jurisdictions. Regardless, in most cases, various structures may be needed to manage a family's growing wealth.
Only after this process of listening and understanding will Indosuez's multi-disciplinary team of specialists – including legal, tax and wealth-structuring experts – recommend an appropriate strategy. It could involve establishing and maintaining private investment companies for families, or managing discretionary portfolios for large private investors. 
Leveraging on the group's capabilities by drawing on the expertise of the corporate finance team from Credit Agricole, Indosuez is also equipped to cater to the business needs of its entrepreneurial clients. "We are not product pushers. We propose the type of strategy or products based on our clients' needs. A number of our clients are entrepreneurs, because as part of a larger banking group, we can service both their private wealth management needs as well as their business needs," explains Masclet.
WE BELIEVE THAT THERE CAN BE NO FUTURE WITHOUT A THRIVING NATURAL ENVIRONMENT. NOW, WE ARE SEEING OUR CLIENTS ALSO ADOPT THIS SAME MINDSET.
PIERRE MASCLET, DEPUTY CEO, INDOSUEZ WEALTH MANAGEMENT
Responding to young UHNWs' interest in impact investing, the bank has introduced an environmental, social and governance (ESG) rating in investment portfolios.
MAKING SOCIETY BETTER
Recognising the growing importance of fostering positive social change among the next generation of wealth management clients, there is a growing trend towards responsible and sustainable investments. 
One of the earliest adopters of offering dedicated services in Asia to support clients who want to invest in the causes that matter to them, Indosuez has built up a suite of products and services for clients who want to embed environmental, social and governance (ESG) elements within their portfolios. One of the bank's ground-breaking initiatives was to provide ESG ratings for a portfolio or for individual holdings. This allows clients to see at a glance how their investments are faring in each of the ESG components. Using the ratings as a basis, ESG considerations have been integrated into the core of all of its offerings to clients in Asia. 
"The growing importance of ESG in investments is a massive trend, especially for the younger clients. They are far more aware of the impact of their investments on society, whether it's in education, promoting diversity, or helping the less privileged," says Masclet.
Likewise, individuals or families seeking to devote significantly larger sums to a charitable endeavour are presented with an option to set up philanthropic foundations that can have a larger impact. 
The desire to effect positive social change is part of Indosuez's heritage, as an institution that was formed by 39 regional French banks with a strong interest in the welfare of the communities they operated in. Says Masclet: "One of the mottos of the group is to see how useful we can be to society. At heart, we are at agricultural bank with a strong association to the earth. We believe that there can be no future without a thriving natural environment. Now, we are seeing our clients also adopt this same mindset."
As of Dec 31, 2018, Indosuez has more than €122.8 billion (S$190 billion) of assets under management, with a an international network in 14 countries across Europe, Asia, the Americas and the Middle East. Clients have access to 11 booking centres worldwide, of which two are in Asia.