They get your online spoils to you, stat. They fix your acne woes and your clogged bathroom pipes. They sell your unwanted goods. And give stray animals a home. Clara How, Hoe I Yune and Davelle Lee meet the men who solve our problems and make our lives easier. So how could we not love them?
They get your online spoils to you, stat. They fix your acne woes and your clogged bathroom pipes. They sell your unwanted goods. And give stray animals a home. Clara How, Hoe I Yune and Davelle Lee meet the men who solve our problems and make our lives easier. So how could we not love them?
THE GUY WHO'S HELPING TO CUT FOOD WASTE:
Nicholas Ng, co-founder, The Food Bank Singapore
He's the lesserknown half of The Food Bank Singapore – an organisation which distributes 720 tonnes of unwanted food each year to charity organisations.
You've probably heard of The Food Bank, but more likely through Nicholas' sister Nichol, who often fronts the interviews. The pair, who work together in their family business, started The Food Bank in 2012. "No one should be denied access to food, which is a basic necessity," says the 38-year-old.
Nicholas and Nichol have equal roles to play in calling the shots, but there's seldom cause for friction. "We have always been very close since we were young, and this naturally translates to being able to work well together," Nicholas says, adding that the fact that he and his sister are aligned in their goals and their vision helps them resolve conflict amicably.
Since its inception, The Food Bank has continually devised ways to reduce the culture of food waste. This has covered campaigns like Project Xcess, to stop people from tossing food items like fruit and vegetables simply because they're blemished and don't look good. It also opened a shop along Bendemeer Road, where all food items go for $1.
The next challenge: getting more supermarkets to come on board and donate their excess produce. That kind of scale, he says, could really change the game. "Supermarkets have a habit of returning most products to the supplier that sold them the items, which means they are tossing the problem back to the supply chain," adds Nicholas. "More importantly, no one has come down hard on them about how they can help to reduce food wastage."
THE GUY WHO CAME BACK FROM THE DEAD:
Jason Lim, motivational speaker
I used to live as though I was never going to die," declares Jason, adding that travelling solo, taking risks, and living life however he wanted was the norm for him.
Until he almost died.
In 2014, while travelling solo on a motorbike in Cambodia, he got into an accident. His motorbike blew up, leaving some 20 per cent of his body scorched by third-degree burns, both knees dislocated, and a cracked collarbone. It wasn't clear if he would survive. He was taken to hospital, and it took his family 10 days to locate him. He was brought back to Singapore, where he spent six months trying to recover from his horrific injuries.
During that time, his mother quit her job as a teacher to care for him full-time. It was necessary, as even a shower would take Jason hours, and all his wounds needed to be cleaned and dressed. It changed his relationship with his mother for the better. "I make it a point now to inform her if I'm coming home late, and that comes from a place of finally seeing how loved I am," says the 27-year-old. "I regret putting my parents through living hell, but we've come out of this so grateful, because just being able to still say 'good morning, Mum' is grace enough."
Now that he's been given a second chance at life, he wants to help others live their best lives by making the most of a situation rather than caving in to emotions. "The key message I give is that we always have a choice. Not necessarily on what happens in life but what we can do about it." As a motivational speaker, he gives talks to corporate organisations and supports other burn victims by sharing his survival story.
Earlier this year, he also wrote a book about what happened to him, in the hope that his story would help others who have experienced trauma. Even though many friends visited him, he felt they could not understand how devastating the situation was for him.
He will be heading back to Cambodia soon to set up a training and development company. It may be where it all nearly ended for him, but he hopes to inspire young people to live life in a more meaningful way.
THE GUY WHO CLIMBS FOR CHARITY:
Jeremy Tong, mountain explorer
You could say Jeremy Tong, 27, is fearless. He has to be, when he's got a fear of heights yet is scaling peaks to raise money for cancer. It's a show of solidarity to those battling the disease, as he was inspired by his uncle, who fought hard to overcome nose cancer. "His perseverance motivated me," says Jeremy.
His first climb was Mount Ophir in Malaysia, as a National Cadet Corps member. He was only 14, but he was hooked. Since then, he has climbed 40 mountains around the world, in countries like Malaysia, India and Argentina. Earlier this year, he attempted to conquer Mount Everest to raise money for the Singapore Cancer Society. Unfortunately, a weakened immune system coupled with the bitter cold got the better of him. When he lost feeling in his legs, he made the call to quit the climb. Still, he managed to raise $13,000 for the cause.
"I can't forget seeing a dead body when I was about two hours from the summit," he recalls. "It was a wake-up call, and I realised just how thin the line is between dying and staying alive. It's only a matter of making one wrong decision."
But Jeremy, whose day job is in sales and marketing, not one to give up. He's already planning to give Mount Everest another go next year, and to access it from the less popular North Ridge route, via Tibet. If he succeeds, he will be the youngest Singaporean ever to reach the summit through that route.
Now that's definitely something to cheer about.
PHOTO OF JEREMY TONG PRIMA TASTE
THE GUYS WHO DO YOUR DIRT Y WORK:
+ Pravin Rajendiran
+ Royston Chan
+ Benetton Chan
Anyone below the age of 30 is likely to have been described as a strawberry – somebody who can't take the heat and bruises easily.
Not Pravin, Benetton and Royston, all handymen in their 20s who aren't afraid to get down and dirty, literally.
"I remember clearing a choked pipe in a kitchen that splattered hardened oil all over us," recounts Benetton, 23. In his early days of learning the ropes, he admits to getting "grossed out" by such incidents, but now takes them in his stride.
As teenagers, brothers Benetton and Royston, 27, used to help their father, an electrician and plumber, with his jobs on weekends. Over time, they realised that there was a constant demand for the services of a handyman, yet it wasn't a job many Singaporeans wanted. This gap in the market, flexible hours, and the lure of being their own bosses led them to set up Sparkflow Electrical & Plumbing Services four years ago.
Pravin, 23, who started Handy Movers & Contractor just over a year ago, has a similar story to tell. As a child, his electrician father's tools fascinated him. But because of his age, Pravin is used to skeptics being incredulous about his ability to do the job. However, his youth actually works to his advantage. "Some older people in this trade have a fixed mindset. But I get more exposure to new ways of doing things," he says. All three men use social media to get their brand name out there, posting pictures of their work and themselves in action to give clients a better idea of what they can do, and connecting with them online to answer any questions they might have.
Ultimately, for young men in what is arguably an older man's trade, it comes down to working hard to prove their detractors wrong.
Aside from technical know-how, all three say their fathers set the standard for the tradesmen they are today. Pravin's dad continues to mentor him, while Royston and Benetton's dad gives them advice on how to be patient with tricky customers. "He showed us that we must always be honest and upfront with our customers," says Benetton.
THE GUY WHO FORAGES FOR YOUR DRINK:
Vijay Mudaliar, co-owner, Native
Ann Siang Hill, just 400 metres from Native, has loads of fruit and herbs. Vijay would know. He forages around the area regularly, and uses these finds in the concoctions he creates. He's experimented with more than 20 ingredients picked up from the bar's surrounding areas, like jasmine, jackfruit, and tumeric. It's all part of Native's hyper-local point of view. "I was adamant about creating something with a Singapore stamp. I know our food and culture, and I know it's good enough for the world. Rather than buying from elsewhere and selling it here, I wanted to do the reverse," he says.
Prior to opening Native, Vijay, 28, was a mixologist at speakeasy-style bar Operation Dagger. His novel approach to making cocktails that pay tribute to ingredients in Singapore and around the region have won him recognition. This year, he bagged the coveted Bartender of the Year title, while Native clinched the Most Creative Cocktail Bar accolade for The Bar Awards Singapore.
The thought that goes into making sure his creations accurately reflect a country's flavours is staggering. Take the smoky Pineapple Arrack, for example. This is Ceylon Arrack – a traditional Sri Lankan spirit distilled from the sap of the coconut flower and aged in Sri Lankan oak casks – mixed with pineapple skin, grilled pineapple, Ceylon cinnamon and Sri Lankan spices. We love that Vijay's brazen enough to take risks too. One of this most talkedabout drinks is the Antz cocktail, a drink that's garnished with real weaver ants – which Vijay also forages for around the bar.
"I take inspiration from people around me, and from flavours that are linked with tradition," says Vijay, adding that he intends to find ways to keep these lesser-known and traditional flavours alive.
THE GUYS WHO WANT YOU TO LOOK GOOD:
Terence Loh + Nelson Loh, co-founders, Novena Global Lifecare Group
Think of Novena Global Lifecare Group as the "budget airlines of the aesthetics field". Or at least, that's what the Loh cousins want you to think. "I still get you from point A to point B. Unfortunately, you're not in business class – you don't get served food and champagne. But I still get you the results, safe and on time," says Nelson, 38.
The pair's foray into the beauty industry (they're ex-bankers, for the record) began in 2010, after Nelson's mother's skinpigmentation treatment resulted in a five-figure bill. It shocked them into finding more affordable ways for people to look good. A key way to do this was to adopt a no-frills approach to treatments, and channel their money into developing the technology to treat the problems.
They charge $50 for a laser treatment, compared with the market rate of between $500 and $1,000.
Novena is currently the only medical aesthetics chain here with its own research and development and manufacturing arm based in South Korea. It's also Singapore's largest medical aesthetics chain, with over 100 clinics here and around the world, and an international database of more than two million patients. It is now looking at expanding into Europe. Nelson and Terence also manage more than 100 medical professionals.
But what matters most to the pair is the fact that people trust them with their faces. Terence, 40, who used to have problem skin, says: "It used to affect my self-confidence. And if we can get you to a place of confidence, that's the most gratifying thing."
STYLING VIOLET FOO GROOMING HONGLING LIM, USING M.A.C CAR JAGUAR XJ
THE GUY WHO PUTS ART ON WALLS:
Mas Shafreen Sirat, founder, Band of Doodlers
Civil servant by day, passionate muralist by night. That explains why Mas would set up a collective for like-minded illustrators to get together to create and learn from each other – at no cost.
As a mentor with the National Arts Council's Noise programme, which encourages creative talent in those 35 and below, Mas wanted a way to continue connecting with those he had worked with. In 2013, he formed Band of Doodlers to, well, doodle. At the first meeting, a group of five convened at a friend's studio and proceeded to draw all over the walls. They took a photo and posted it on social media. The next meeting, 30 people showed up.
"We realised we were on to something," says Mas, 44. He opened the group up to anyone with an interest in drawing, regardless of ability. He wanted these meetings to be a way for the illustration community to socialise and grow.
Back when it started, Band of Doodlers was the first collective of its kind, but it's since expanded to some 250 members (half of them women) who work on commissioned wall murals at places like malls, schools, and pop-up events. They do three to four pieces every week, which earns the group enough to pay for a studio and gallery, as well as art supplies. It also creates free artwork for organisations like the Association for Persons with Special Needs, and SPD (formerly known as the Society for the Physically Disabled).
"You feel good when others feel good," says Mas. "That's what Band of Doodlers is about."
THE GUYS BEHIND THE MEMBERSONLY CLUB FOR WOMEN:
Marc Nicholson, founder, 1880 + Luke Jones, CEO, 1880
Growing up in Canada, Marc's parents actively encouraged debate on various issues. Nothing was off the table – not politics, religion or ethics. They even hosted weekly dialogues at their home, inviting a curated list of people to share their views.
It was this meeting of minds and opportunities for networking that would go on to inspire the idea of 1880 – a private members club targeted at women. It's slated to open at Quayside in early November.
But Marc, 48, is quick to point out that the members-only status isn't about keeping people out. "It's about bringing together creative minds, entrepreneurs, visionaries, originals and radicals. The membership part is really just an efficient mechanism to quickly break down barriers and build intimacy," he says.
Think of 1880 as a place for women to work and play in – where they can go straight from a meeting at the club's co-working space to the bar, a yoga class, or a massage at the spa. The intent is to seamlessly integrate work and life, adds Luke, 47. Both men felt that current private club offerings were too geared towards men in terms of facilities and programmes. 
The club already counts Dr Elaine Kim, co-founder of social enterprise Crib, and Jean Low, board member of women's organisation Aware, among its pioneer members. Membership starts at $600 (for overseas residents) and $1,000 (for Singaporeans) a year, not including a joining fee.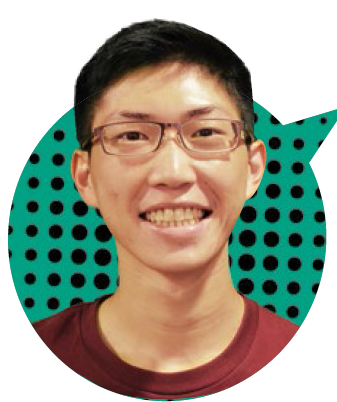 THE GUY WHO CAN FIND YOU A NURSE – ANY TIME, ANYWHERE:
Julian Koo, co-founder and CEO, Jaga-Me
Getting food or a ride is as simple as opening an app on your mobile phone, and clicking on what you want.
Why shouldn't it be as simple for busy professionals who need home nursing services for elderly or sick loved ones? That was the thought that prompted Julian, 30, to co-found the website Jaga-Me – which provides on-demand nursing services for nonemergency situations. Jaga, in Malay, means "to guard". Julian hit on the idea as a volunteer with a church group which paid visits to elderly people living alone. "We came across an elderly man lying unconscious on the floor of his one-room flat. As I called for an ambulance, I realised that health care at home isn't as accessible as it could be, and many seniors are admitted to a hospital or a nursing home as a result," he says. Jaga-Me provides respite to family members so that they don't burn out from the stresses of caregiving. The standout?
Technology that can determine where the nearest nurse is. That means help can be deployed fast, in as little as two hours.
Julian, a former civil servant, now runs Jaga-Me full-time with trained nurse Kuah Ling Ling. It was established in 2015, and now has more than 200 trained nurses deployed across Singapore. "Our nurses join Jaga-Me for the flexibility in schedules, and the opportunity to maintain their nursing skills," says Julian.
THE GUY WHO DELIVERS YOUR SHOPPING, FAST:
Lai Chang Wen, CEO and co-founder, Ninja Van
Ninja Van gets your e-shopping to your door at ninja speed. Like the verynext- day kind of fast.
Its founder Lai Chang Wen, 30, set up the logistics company in 2014 with zero experience, after realising that orders he sent out (he was running a men's custom apparel retailer at the time) through the regular postal service would sometimes get lost or delayed, and customers had no way of contacting the courier.
"We wanted to help small- and medium-size online stores fulfil their orders efficiently, so we've levelled the playing field by allowing everyone to compete on customer experience," explains Chang Wen. Working out a system wasn't easy, but Chang Wen and his partners were determined to use technology and algorithms to figure out the most efficient way of packing, sorting, and making deliveries. It was a system that his competitors weren't using back then, though he acknowledges that they've caught up.
Ninja Van now does more than a million deliveries every day across six countries, including Thailand, Malaysia and Indonesia, and is one of the biggest and fastest-growing companies in the region. Its clients number over 1,000, and include home-grown fashion labels Zalora and Charles & Keith as well as drugstore chains Guardian and Watsons. It also recently established a self-collection arm, Ninja Collect, which has more than 150 outlets in Singapore.
Chang Wen says a passion project like Ninja Van means he has no work-life balance. Ideas hit him any time, anywhere. "If work is part of living, you're always thinking about work."
THE GUYS BEHIND THE SNACK EVERYONE LOVES:
Christopher Hwang + Jonathan Shen, co-founders, The Golden Duck
They say food fads aren't sustainable. No such thing, says Christopher. "I believe food trends last much longer than the public perceives – if you give customers the best experience, they'll stick with you." Jonathan agrees. "The salted egg flavour has been around for decades. We just put a modern spin on it."
And what a snack it is. The Golden Duck's wafer-thin potato crisps are dusted generously with salted egg yolk, and finished with chilli and curry leaves. They're so good, your hand hits the bottom of the pack before you know it. They really should be the guys we love to hate.
Theirs is an unlikely success story for two men with little food-andbeverage knowledge. When they started in 2015, Chris was studying law, and Jonathan was working for a lifestyle group. They created the recipe for the crisps with a chef-partner (who has since left the business), and things took off. At the opening of the first store at Suntec City Mall, 100 packets flew off the shelves every day. In 2016, Chris and Jonathan went full-time into the business when they realised it had expanded to the point where it required their full attention. Today, they have seven standalone stores, and are stocked in Cold Storage and 7-Eleven.
The self-professed "Singaporean homeboys", are proud of being a local brand. Last Christmas, they ran a campaign to send surprise care packages to 25 Singaporeans based abroad, with heartfelt messages from their friends and families. And this year, The Golden Duck was the youngest company to be a principal sponsor for the National Day parade, with its crisps in all the funpacks. "NDP helped us reach out to Singaporeans of every age," says Chris. "It busted our annual budget, but it was worth it."
OUTFITS SUIT SUPPLY
THE GUYS WHO HELP YOU SELL THE STUFF YOU DON'T WANT:
Siu Rui Quek, Lucas Ngoo, Marcus Tan, Carousell
Buying and selling stuff online should be as simple as chatting with a friend.
That was the principle behind Carousell – which was conceptualised in 2012 by three friends, and became a sensation for its easy-to-use interface. Just snap a picture of the item – new or pre-loved – list it on the app, and you're done. If there's an interested buyer, the app will notify you.
Since then, Carousell has expanded to six other countries within the region and beyond, including Malaysia, Taiwan and Australia. Their growing success (and team) also meant they had to move from a space in a start-up hub to a new two-storey office in Tanjong Pagar – complete with meeting rooms, photo walls and open working spaces – earlier this year.
Beyond making buying and selling convenient, the Carousell guys, aged between 29 and 34, like that what they do counters the culture of overconsumption. "The strength of the communities on Carousell is a testament to the fact that more consumers recognise this, and are doing their part to reduce excess," says Siu Rui. With women accounting for more than 50 per cent of Carousell's global users, fashion is one of its most popular categories.
For a more curated experience, Carousell recently began offering the option of setting up groups that can be categorised by brand or style preferences – for people to buy and sell from those with similar interests.
THE GUY WHO'S CHAMPIONING LOCAL TALENT:
Dr Beh Swan Gin, chairman, Economic Development Board
Everybody, whatever role they play, should take a sales job at some point. It will help you become more empathetic and teach you humility," declares Dr Beh. Sound advice, coming from the man who has been helping to sell the Singapore brand to the world for some 25 years.
More recently, the 50-year-old has spearheaded the effort to work with the Singapore Tourism Board on the recentlylaunched "Passion Made Possible" campaign. This includes a series of stylish videos showcasing Singapore as a place with so much to offer, and where dreams can come true.
The campaign shines the spotlight on a new generation of innovators and entrepreneurs like designer Elyn Wong of fashion label Stolen, singer Nathan Hartono, and Michelin-starred chef Malcolm Lee of Candlenut. "These individuals and companies are doing us proud," he says. "They're ambassadors for the Singapore brand." It's another way to sell Singapore beyond its usual image as an economic powerhouse.
His years in the EDB have prepared him for this role. When he joined in 1992, his job was to bring more pharmaceutical and biotechnology companies to our shores.
Dr Beh was later deployed to the United States, where he spent six years convincing large multinational companies to bring their businesses here. Back in the '90s, Singapore had not yet established its international reputation as a world-class economy, so it wasn't easy. "We did 15 to 20 sales calls a week. We were thrown curveball questions, and encountered people who had never heard of Singapore," he says. "Even if they had, they challenged us on the validity of our value proposition."
Dr Beh recalls a particularly disheartening moment: "I drove three and a half hours for a meeting with an executive who put his hands behind his head and his legs up on the table and said, 'So what do you want?' That meeting lasted only 15 minutes. It happens. It's good, you develop a thick skin."
THE GUY WHO'S HELPING WAR VICTIMS:
Dr Wee Teck Young, founder, Afghan Peace Volunteers
Dr Wee has spent the last 15 years in Afghanistan, helping those affected by the war.
It all began when a patient walked into his clinic in Singapore, and told him that a non-governmental organisation (NGO) was looking for medical personnel to help refugees near the Pakistan- Afghanistan border following the Sept 11 terror attacks, which had triggered bombings in the country. It spurred him to become a medical humanitarian worker in Afghanistan.
When Dr Wee arrived, there were an estimated two million refugees along the border. Taliban insurgents were everywhere, and children collected trash for a living.
Wanting to do more than provide medical help, Dr Wee set up the Afghan Peace Volunteers. He plants trees to develop gardens and parks in Afghanistan, collects food items for the needy, teaches street kids, and helps establish social enterprises which give jobs to women.
The security situation in Kabul shows little improvement. Military surveillance is the norm, and the quality of life is poor. But that has not deterred Dr Wee. "I don't expect to see end results in my lifetime, but playing a part in this is enough of an achievement."
THE GUY WHO'S SINGAPORE'S ANSWER TO THE SARTORIALIST:
Darren Lee, founder and photographer, Shentonista
What started out as a dare has evolved into a fully fledged business. Darren's colleague had challenged him, saying: "I bet you can't find fashionable people here in Shenton Way."
Darren proved him wrong by showing – through his website, Shentonista, set up in 2011 – that Singaporeans aren't sloppy dressers. In a way, he's the Republic's answer to The Sartorialist, the wildly popular fashion blog run by photographer Scott Schuman.
But the photos are never just about the clothes. They're about the people wearing them – whether it's a mother of two juggling a nine-to-five gig, an entrepreneur and the life lessons she's picked up, or a busy executive waxing lyrical on the superpower she'd love to have. "We're essentially documenters of the human landscape in Singapore," the 35-year-old says, adding that his work is about celebrating individuality and Singapore street culture.
Darren has witnessed how street style has changed. "People veered away from mass-produced suits from outlets – they started tailoring their clothes a bit more," he notes.
Shentonista's popularity continues to grow, with a large following of young, tech-savvy and fashionconscious Singaporeans. Darren also collaborates with big-name brands like Tod's, Fred Perry, and Changi Airport, which want to tap his ability to create content centred around real people and real style. Among his favourite projects is a collaboration with local men's groomer We Need a Hero, in which he styled and photographed an elderly cobbler at his Yishun store. His story, told on Shentonista, delved into details like his love for his craft, his life experiences, and his family.
THE GUY WHO WANTS EVERY STRAY TO HAVE A HOME:
Dr Jaipal Singh Gill, executive director, SPCA
Don't call Dr Jaipal Singh Gill an animal lover. "I don't like the term because it creates an 'us versus them' mentality," he explains. "There's a misconception that only people who love animals can care about them. But that's not the case. You might not have an interest in animals, but you can look at an animal in an unfortunate situation, and recognise that things should be changed."
He prefers to be called an animal welfare advocate instead.
Dr Jaipal, 34, has loved animals since he was a child (he used to bring strays home, and at one point had five pets in his house). But he realised at the age of 14 that this was more than a casual interest, when his brother handed him some reading material on factory farming practices. "I realised that there was a whole world of issues out there. And I felt that I should do something in my capacity to help." After pursuing a degree in life sciences at the National University of Singapore, he spent a year in the SPCA as an inspector, looking into animal-cruelty and welfare complaints. The job was physically and emotionally challenging, and it showed him that while the work was worthwhile, it revolved around dealing "with the fire, but not the cause of the fire".
Dr Jaipal then took some time off to read animal science at the University of Melbourne, and eventually became a Doctor of Veterinary Medicine. On his return, he rejoined the SPCA and began advocating for policy changes.
One of the projects he proposed and saw through was Project Adore, in which the SPCA and non-profit Action for Singapore Dogs successfully lobbied for larger dogs (at least 15kg in weight, and 50cm tall) to be adopted into HDB homes for the first time. It was labelled a significant step for animal welfare. Since the project was launched in 2012, 85 such dogs have been rehomed. In June last year, he launched Getting to Zero – aimed at reducing the number of healthy stray animals being put down because of issues like overbreeding, abandonment, and overcrowding at shelters. The campaign's efforts involve sterilising stray animals as well as encouraging pet owners to be more responsible. It's a work in progress, but Dr Jaipal is positive the figure will continue to fall.
He says: "The lives of animals and humans are so closely interlinked. When you improve one, the other improves as well."
PHOTOGRAPHY WONG WEI LIANG
THE GUY WHO'S GROOMING THE NEXT-GEN MOVIEMAKERS:
Anthony Chen, filmmaker
After the unexpected international success of his film Ilo Ilo – about a boy's relationship with his family's domestic helper – Anthony decided to start his own film production company, Giraffe Pictures. "Having had to co-produce my own film, I realised that it can be a daunting and lonely road," says Anthony, 34.
He hoped that through Giraffe Pictures, he could mentor young, aspiring filmmakers and give them a leg up. His first project was the 2016 movie Distance, where he handed the reins to three young directors from across the region while he took on the role of executive producer, helping with everything from scriptwriting to financing and production.
At the same time, he worked with up-and-coming local director Kirsten Tan – the Her World Young Woman Achiever 2017 – on her debut feature film, Pop Aye. The film became a runaway success, racking up numerous international awards, including a prize at the Sundance Film Festival this year. Kirsten has said she feels deeply indebted to Anthony.
Anthony is confident that the current wave of Singapore cinema will continue to gain traction abroad, given that many upcoming filmmakers have been exposed to international cinema from a younger age. "I'm sure the next five years will be very exciting as more talented local filmmakers make their debuts. Just thinking about it invigorates me."
Even as he works on new feature films, Giraffe Pictures is developing two television series aimed at regional and international audiences. "We're looking to break new ground in television in our region too," Anthony says.
THE GUY WHO SUPPORTS LOCAL:
Dennis Tay, founder, Naiise
He's the dude who made it cool to buy local. Dennis is the guy behind Naiise – the multi-label design store that's gained a reputation for hawking quirky made-in- Singapore items like the gem biscuit cushion, the Merlion chou chou (a colloquial reference to a smelly pillow), and a bag that's inspired by local kopi in a takeway plastic bag. 
And now, the 32-year-old is helping local talent go global – opening one store in Kuala Lumpur in June, with another in London in the pipeline. He believes that the hyper-local design element is what makes the stuff he sells so unique. "It would be nice to see these brands grow and become exportable," he says.
In 2013, when he was running a creative agency, he realised that some of the creative directors were also talented product designers, though they had stopped creating stuff because they didn't feel there was a market for their work, or weren't keen on handling the business aspect of things.
"I felt this was such a waste of their capabilities – almost like asking Mozart not to create music," the 32-year-old says. He decided to start Naiise, with $3,000 out of his own pocket.
Fast-forward to 2017, and Naiise has catapulted into the big leagues – from being run out of Dennis' bedroom to six stores in Singapore, with its flagship store at The Cathay stocking more than 700 local brands.
THE GUY WHO'S DELIVERED 10,000 BABIES:
Dr Paul Tseng, consultant obstetrician and gynaecologist, Thomson Medical Centre
Dr Paul Tseng has seen husbands pass out in the delivery room – even though their wives are the ones going through the pain of giving birth. It's why he has so much respect for women. "Even today, I am amazed at the undiscovered strength women have when they are in labour… if it were me, I think I would be the first to faint," he chuckles.
Dr Tseng, 60, is one of Singapore's most sought-after gynaecologists. The fact that he's easy on the eye probably has something to do with it, but his warm personality and great bedside manner add to that. He's also delivered some 10,000 babies in his 30-year career, which explains why he's known for helping women stay calm throughout their pregnancies and in the delivery room.
"I am now delivering the children of the ones I helped deliver. That makes me feel so old!" he says, adding that his pre-procedure routine is to say a little prayer – after all, there's no harm in getting a bit of extra help.
THE GUYS WHO LET YOU SNACK GUILT-FREE:
Walter Oh, Andrew Lim, Wong Weng Fai, co-founders, Boxgreen
Three years ago, while working as management associates at DBS, Walter, 30, and Andrew, 32, realised they were packing on the pounds – no thanks to deskbound jobs and an office pantry stocked with tasty, though not always healthy, snacks. "When you're tired and hungry, even the thought of going to 7-Eleven to buy snacks is too much," says Walter. The pair then hit on the idea of a subscription box of healthier goodies which they would personally source from supermarkets, and created the tongue-incheek web domain Andrewsnuts.com.
Within two months, they received 200 e-mail messages from interested customers, and Walter found himself personally delivering boxes of snacks. As the brand gained traction, the pair decided to rebrand as Boxgreen and go full-time into the business. They roped in Weng Fai, 33, whom they met through a start-up initiative, to manage technology and data, which involved building an algorithm to ensure customers didn't get duplicate snacks.
Today, Andrew works with a nutritionist to create the brand's original snacks. More than 50 varieties are available, and each box has four varieties portioned into 12 little packs – so you don't scarf an entire bag. Costing $19.90 each, the boxes are delivered according to the customer's preferred frequency.
It's not just about feeding time-starved office workers nutritious goodies. Boxgreen partners with soup kitchen Willing Hearts, donating a portion of the proceeds from the sale of its snacks to the charity. Plus, it uses sustainable ingredients where possible, and hires stay-at-home mums and retirees to pack the snack boxes. "We want to make a difference with the brand," says Walter.
THE GUYS WHO WANT TO SAVE THE EARTH:
Quek Leng Chuang, Sivakumar Avadiar, co-founders, Environmental Solutions
Environmental Solutions co-founders Leng Chuang and Sivakumar want to fight climate change.
And they've discovered that one way is to offset carbon, which is emitted indirectly from the consumption of electricity and contributes to global warming. How? By accumulating carbon credits.
Say companies elsewhere use wind, hydropower, or other cleaner means of producing energy. A third-party body gives them carbon credits, which they place in a carbon bank. Those carbon credits then become available for purchase by other companies.
Environmental Solutions is one of the companies that buys such carbon credits. This in turn means that whenever customers buy electricity from them, they will be contributing to green initiatives around the world. And this incentivises green companies to keep up their efforts.
The pair launched ES Power last year to do this, and they are the first electricity retailers in Singapore to offer this option, which will be open to homes next year.
Environmental Solutions has been closing about two to three deals a day – mostly with commercial industrial businesses.
"Everybody has to use electricity, so carbon neutrality is an easy means for people to participate in this fight against climate change," says Leng Chuang, 51.
Sustainability has long been the philosophy for these two chemical engineers. Before focusing on electricity, they took an interest in spent resources. They looked at industrial materials with base and precious metals, and processed them to give them a fresh lease of life so they could be used to make other products. "We're in the business of sustainability. What we do is look for alternative solutions or a measured response to the waste. Instead of just throwing it away, we see if we have an option to reuse it or upgrade it so that it can be added to another process," says Sivakumar, 43.
You could say the pair walk the talk, literally. At their facility, with the exception of emergency lights, energy-saving LED lights are used in office rooms and lounge areas. Even the factory's heat energy is harvested from discarded waste wood, and they're in the process of installing solar panels on the roof.
Clearly, when it comes to thinking up ways to encourage sustainable living, only the sky's the limit for these two.
THE GUY WHO WON'T "SELL OUT" TO POP MUSIC:
Charlie Lim, singer-songwriter
Charlie Lim may be the winner of this year's Young Songwriter of the Year at the Composers and Authors Society of Singapore (Compass) Awards, but he sits firmly on the fringes of the mainstream because of his refusal to adhere to the pop-rock genre.
But that's exactly why we love him. His soulful, melancholic tunes, coupled with his intimate, searing lyrics make you feel like he just… gets you.
You could say Charlie is interested purely in making music. The 28-year-old doesn't dabble in television or Youtube videos the way other musicians of his generation do. Rather, he's chosen to produce internationally acclaimed work in myriad musical styles.
At 15, Charlie moved to Australia to complete his studies. As the awkward Asian kid in a school full of Caucasians, he felt like a fish out of water. Then one day, he sang on stage as part of an impromptu performance in front of his cohort. "And I realised people liked my voice," he recalls. He decided to take music more seriously, eventually pursuing a degree in it at Monash University.
He went from making music out of a dingy basement studio during his national service years to touring with New Zealand singer Kimbra's band while in Australia.
In 2016, following the success of his album, Charlie signed with major record label Universal Music Singapore.
PHOTO OF CHARLIE LIM AIMEE HAN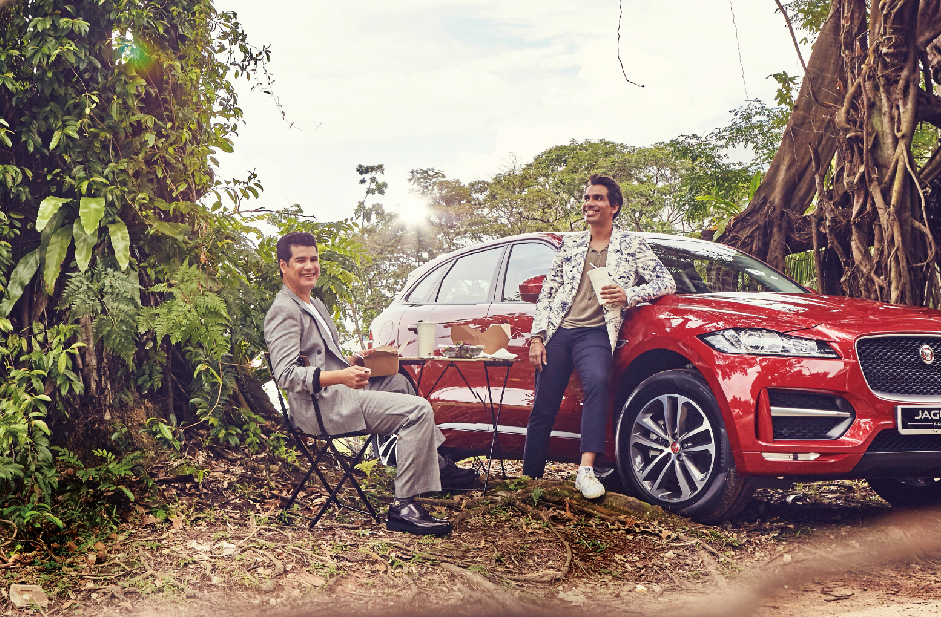 THE GUYS WHO CAN GET YOU A TABLE ANYWHERE:
Arrif Ziaudeen, CEO, Chope + Dinesh Balasingam, Chief Operations Officer, Chope
Chope was born out of Arrif's desire to solve what he felt was a frustrating and unnecessary problem.
"At a time when we could buy cinema tickets and do so many things online, why were we still calling restaurants? It just seemed terribly inefficient," recounts Arrif, 36. So he spoke to friends in the F&B industry as well as technology providers overseas, and began developing a fledgling online reservation system that allowed table bookings to be made via an app or website. In 2011, Chope was born. Arrif then left his job in banking, and with a lean team of five, started hustling to get more restaurants on board.
The idea took off in a big way. Chope now has a presence in eight countries in South-east Asia, with Indonesia being its most recent market. Nearly 950,000 people use the platform, and Chope services some 3,000 restaurants across all the cities it has a presence in. In Singapore alone, it works with some 1,200 restaurants.
Chope has continued to evolve, and now positions itself as much more than just an app for booking a table.
"We've sold a dream to these restaurants, and we feel responsible about helping them and keeping them going," says Dinesh, 29. That means thinking up ways to help the restaurants under their umbrella build a stable of regular customers – for example, by giving customers points when they use the app to book a table (they can later exchange the points for discounts), or offering restaurant vouchers that can be purchased in advance to prevent table cancellations.
"When a client comes back with great results after a campaign, or when I see people using our app at a bus stop, the satisfaction is amazing," adds Dinesh.
Arrif agrees. "We figured out how to be useful to restaurants and bring them value. So many people are looking for direction, with problems that you can help solve."
STYLING VIOLET FOO GROOMING HONGLING LIM, USING M.A.C CAR JAGUAR F-PACE
THE GUY WHO'S IN THE MOVIE EVERYONE'S TALKING ABOUT:
Henry Golding, actor
It wouldn't be an exaggeration to say that everyone's waiting on the film adaption of the best-selling novel and international sensation Crazy Rich Asians – a voyeuristic glimpse into the lives of filthy-rich Singaporeans.
And that all eyes will be on the star of the show, Henry Golding, when the film is released next year. 
Sarawak-born Henry, 30, plays Nick Young, an eligible bachelor from one of Singapore's richest families. There's no one more perfect for the role. Like the fictitious Nick, Henry was brought up in Britain, but has strong ties to Singapore and Asia, having spent much time here for work. His standout moment from the film? Bonding with on-screen mum, veteran actress Michelle Yeoh. "I grew up watching her films," he gushes. "She's a queen on and off the set." The pair stayed friends post-filming, and continue to meet up for dinner.
It also looks like Hollywood has come calling for Henry, and he could be adding to his list of super-famous friends. He's currently filming in Canada with heavyweights Blake Lively and Anna Kendrick for a thriller called A Simple Favor. "Working with them is phenomenal. They really are at the top of their game and I'm learning from them every single day," says Henry.
Acting is a whole new ball game for Henry, whose previous experience on camera was largely in television presenting, hosting travel programmes for the likes of the National Geographic Channel and BBC World News. But it looks like Henry's now planning on taking his career in a different direction. "In acting, there's an artistic concentration and hyper-focus when you're going through a scene. Nothing else matters at that time except what's happening in front of the camera between you and your co-star. There's not a feeling like it in the world."
We can't wait to see what he does next.
THE GUY WHO WANTS YOU LEAVING HOME WITH ZERO MAKEUP:
Nicolas Travis, founder, Allies of Skin
We live in a society where men can roll out of bed and head out, and it's totally fine. Whereas when women do the same, people comment that they look sick or tired," Nicolas Travis says ruefully. It's a double standard that he wants to fix: "At the end of the day, women shouldn't have to wear makeup if they don't want to. And that starts from having great skin." The founder of cult skincare brand Allies of Skin believes that having healthy skin will give you the confidence to leave the house as you are.
It's a beauty brand with an unusual approach: It startedwith only one product, and expanded to a core range of three. Despite this modest number and only being in business for a year and a half, Allies of Skin is stocked in 12 countries, including heavyweight department stores like Barney's in New York, and online juggernaut Net-a-porter. It's easy to think of Allies of Skin as an overnight success, but for Nicolas, 29, who made it to the Forbes 30 Under 30 Asia list this year, it took years of research and development.
After leaving his job at public relations giant Ogilvy & Mather, he unearthed an old business plan for a start-up skincare company that he had originally written for his master's thesis in international business. The plan assumed a cash infusion of a million dollars, but Nicolas knew that it wasn't realistic. He didn't have that kind of money sitting around. "So I asked myself how I was going to scale back," he recounts. "And I realised that I could – with just one key product."
With the support of his family, Nicolas – who already had a degree in pharmaceutical and biomedical science – took two and a half years and 12 revisions to create the 1A All-day Mask, a leave-on day treatment that was the first of its kind in the world. The range has grown to comprise seven products.
Nicholas now has a team of eight. With the weight of day-to-day operations off his shoulders, his main focus is on creating new skincare products. Allies of Skin's success is a welcome validation of his efforts. "You create something and work on it for so long that it becomes your baby. Like any parent, you think it's the cutest – but sometimes, that's not the truth," Nicholas laughs. "I want to make sure that it's not in my head alone that my products are the best."
PHOTO OF HENRY GOLDING HENRY GOLDING
THE GUY WITH HIS OWN STANDEE:
Ryan Koh, Deputy Superintendent of Police, Singapore Police Force
He's the only police officer with his own standee – hundreds of them, in fact, at shopping malls, department stores and supermarkets. In fact, you could say that Deputy Superintendent of Police (DSP) Ryan Koh is the face synonymous with shop theft prevention.
Since the campaign was rolled out in 2014, the 34-year-old has become an Internet sensation, been christened the"Yan Dao ('handsome' in Hokkien) Policeman", and spawned a flood of memes which has not ceased.
DSP Koh, who was promoted from Assistant Superintendent of Police last year, admits that the attention he received was unexpected. "To us, it was just another anti-crime campaign. It was part of our job," he says. Then his friends started sending memes to him. In 2015, he starred in a spin-off music video for the anti-theft campaign that also went viral. And last year, there was a resurgence of interest when the public got wind of his marriage to a fellow police officer. As a joke, the two posed with his standee in their wedding photos.
The heartbreaker in uniform joined the Singapore Police Force in 2009, a dream come true for someone who devoured hours of Crimewatch, Triple Nine and buddy cop movies as a child and was fascinated by the investigative work he witnessed on screen.
Currently, DSP Koh is an operations officer at Bukit Merah West Neighbourhood Police Centre. Despite his Internet fame, he doesn't always get recognised. "I usually wear glasses. That's my cover," he explains.
But more importantly, he says he's glad people have responded to this novel approach to crime-fighting. So are he and his doppelganger anything alike? "I'm not as stern as I look on the standee," he says, with a laugh.
THE GUYS WHO'VE REVOLUTIONISED YOUR FITNESS ROUTINE:
Jeffrey Liu + Robert Pachter, founders, Guavapass & Guavalabs
Guavapass shook up Singapore's fitness scene in 2015 when it introduced multi-activity membership – linking its app users (70 per cent of whom are women) to a slew of boutique studios for a fixed price each month. Co-founders Jeffrey and Robert now work with more than 1,000 partners across 10 countries to provide everything from high-intensity workouts to mindand- body offerings.
They also decided to tap the online community that they'd built to set up a brick-and-mortar version of their app. Guavalabs, a first-of-its-kind "co-wellness space" in Singapore, opened its doors at OUE Downtown Gallery in July. What that translates to for users is more fitness options in a single space – whether barre, yoga or boxing is your thing. And instructors can use the studios at Guavalabs to conduct their classes, as well as access the Guavapass network to gain more clients. Plus, the space has some great facilities – showers, a juice bar, and a retail area.
"Our goal is to become a lifestyle brand in Asia and the Middle East, where we have a social community of healthy living and wellness members," says Robert. "The market was fragmented before we came in, and we have been able to provide one centralised platform for consumers. We're looking to grow and hopefully potentially extend the concept of Guavalabs into different markets in the cities we're in."
THE GUY WHO BARELY PASSED ENGLISH, BUT WROTE A NOVEL:
O Thiam Chin, author
O Thiam Chin prefers to let his characters do the talking. "I like to play the observer, an outsider looking in," he says. "I wasn't a very popular child, growing up. I was always sitting at the back observing the cool kids living out their lives. I became a fly on the wall." As he watched others, he would invent histories for them and imagine their inner monologues, breathing fictional life into them.
Thiam Chin's stories dare you to feel, and deeply. For example, in his first full-length novel, Now That It's Over, readers confront pain and tragedy following the devastating tsunami in Phuket. The novel won the 2015 Epigram Books Fiction Prize, Singapore's richest literary award. The year before, his fifth short story collection, Love, or Something Like Love, a visceral, moving reflection on love and longing, was a contender for the Singapore Literature Prize.
He's one of the country's leading contemporary writers, so it's surprising to learn that Thiam Chin, 39, the child of Mandarinspeaking parents, barely scraped a pass in English in secondary school. But he knew he wanted to become a writer from the time he was in national service, and persevered to find the words.
He will soon publish his sixth short story collection, and is working on a new novel about fatherhood, inspired by the memory of his grandfather. "I've just hit puberty as a writer," he says. "I'm still refining my ability to shine a light on different aspects of a person – how he relates to a child or his relationship with his parents, for example – to reveal the character in all of his complexity."