Her World Shop Plus
The Massage That Covers Your Needs 
What you need after a long work week is a massage tailored to your needs. The Personalised Massage at the Grand Hyatt Singapore's Damai Spa starts with a foot soak. Then you pick out your preferred in-house handcrafted oil blend: Calm, Revive, Healing or Renew, which will be used in your massage (choose from Swedish, aromatherapy or Balinese). It's $165++ for 60min, $240++ for 90min. Call 6738-1234 to book an appointment. At 10 Scotts Road. 
Easy, Beautiful Brows
Well-defined brows give your face a "lift". Avone Beauty Secrets' 9V Ultimate Virtual Brows Embroidery uses a special Korean tool that deposits pigment without causing scabbing or peeling. It gives you natural-looking brows with minimal discomfort, for $1,480 (including brow analysis, a full brow-embroidery session, two-year warranty with unlimited touch-ups, a facial and an aftercare cream). At Avone Beauty Secrets, including the one at #03-42 The Central.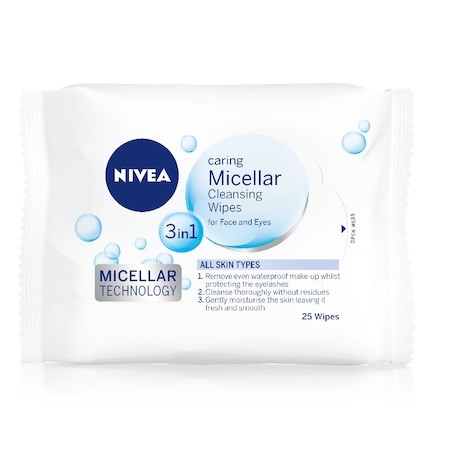 Wipe the Day Away
Not all makeup wipes are good for your skin. Some have alcohol, which is drying, while others are just damp tissue paper. The 3-in-1 Caring Micellar Cleansing Wipes from Nivea are different. They gently sweep away makeup, sebum and sweat while keeping skin hydrated with vitamin E, and are gentle enough for the delicate eye area. They're $10.90 for a pack of 25 sheets, from Cold Storage, Giant, Guardian, Fairprice, Watsons and major retail stores. 
Try a No-surgery Facelift
Tighten loose jowls and make smile lines smoother at Amaris B. Clinic. The aesthetic clinic's N-Cog Skin Lifting treatment, which takes 20-30min, involves the insertion of polydioxanone threads into the skin via tiny incisions. The threads, which will be absorbed by the body over time, are said to stimulate collagen production and lift facial contours with little irritation or inflammation. Local anesthesia is applied to minimise discomfort. Results may last up to 1½ years. Call 6536-4211 for enquiries and to make an appointment. At 140 Arab Street. 
Freeze Fat Away
The Fat Freeze Treatment at Lush Aesthetics is a non-invasive alternative to liposuction. It involves applying cooling plates on problem areas to destroy fat cells while leaving other tissues unharmed. The destroyed fat cells are naturally flushed out by the body over time. You should see a slimmer silhouette two months after treatment. Until May 31, 2020, first-time customers can enjoy the treatment for $69 a session, or $128 for two sessions (UP $398 a session). Available at Lush Aesthetics (The Centrepoint, Bedok Mall and Harbourfront Centre). Visit www. lushaesthetics.com.sg for more information.