Dior's latest collection is an intriguing blend of past and present, feminine and masculine. And there's loads to love!
Dior's latest collection is an intriguing blend of past and present, feminine and masculine. And there's loads to love!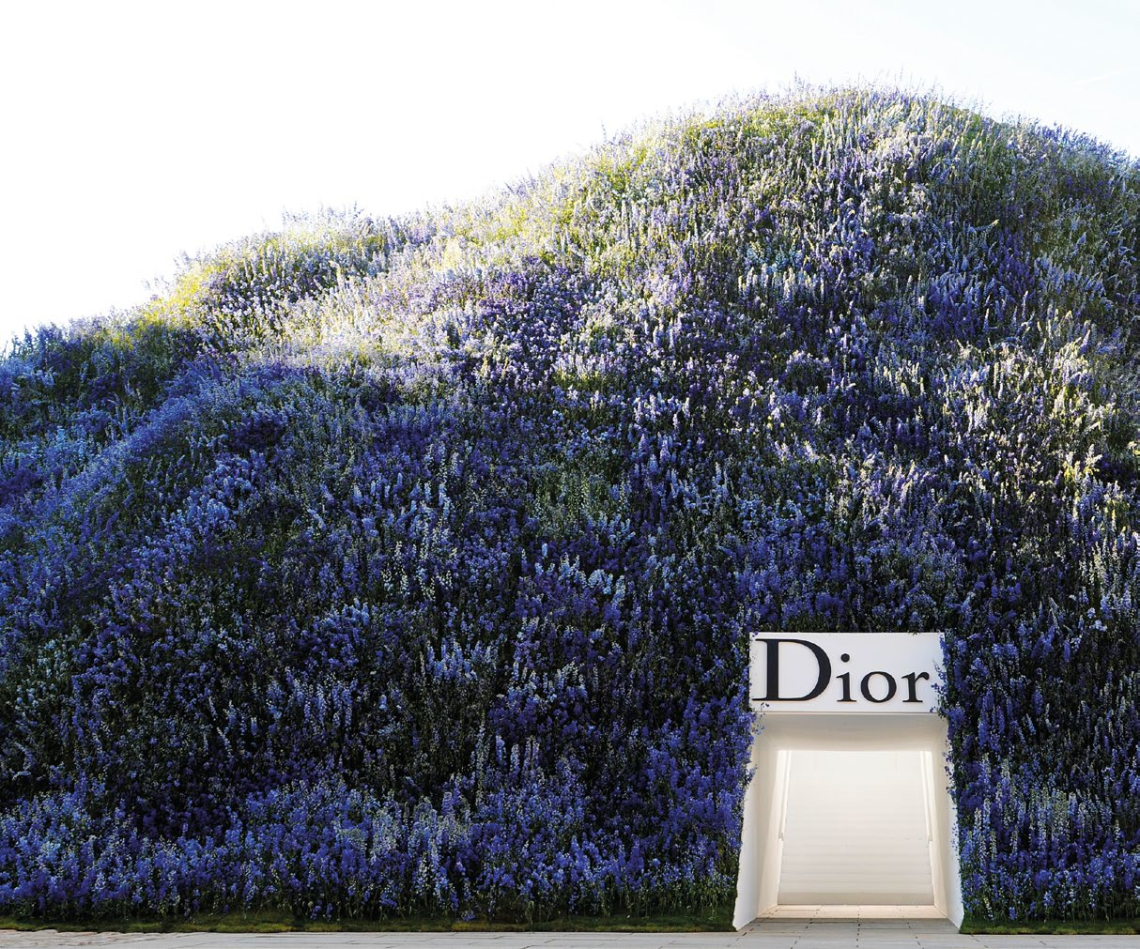 Dior's Spring/Summer 2016 collection was its creative director Raf Simons' swansong for the French fashion house, and he wasn't about to let his departure go unnoticed. His  nal collection, which showed at the Louvre in Paris, was the talk of the town – not just because of the clothes, but also because of the way the catwalk was set up. Imagine a pristine white walkway looping around two gigantic mounds completely covered in delphiniums – 400,000 in all, apparently. Wow, right? Vases of the same striking blue blooms and giant video screens showing footage of the Paris show helped set the mood at the regional press presentation, which took place on Jan 11 at the Hong Kong Maritime Museum. Here's what we saw and loved:
1. The serious-butfun three-piece suit
Simons injected a touch of wit and whimsy into this work classic by placing the pinstripes horizontally instead of vertically. The result? Something that'll accompany you on your journey to the C-suite, while scoring you loads of compliments along the way.
2. The quirky earrings
The world went wild for the Dior Tribale, which replaced the usual earring backing with an oversized "pearl". We predict similar success for the new Dioroscope. Each mismatched pair features coloured resin discs set in metal; one side has a dangly number-eight charm. It's also available as a solo hoop earring (how edgy!) with several colour options. One might not be enough!
3. The new shoe
It's called Slingback, and it comes in white, nude or black patent calfskin, or a mix of all three. The pointy toe and double buckles make it feminine but not frou-frou, and it's available in three versions: as  ats, with a sensible 3.5cm block heel, or with a 10.5cm chunky heel that's intriguingly not quite oval, yet not quite round.
4. The dreamy sheer layers
Think transparent pastel-striped organdie dresses worn over delicate cotton Victorianstyle underwear, which Simons described as "oddly futuristic and strangely romantic". There's more than one way to wear those fancy designer "undies": Simons also layered them under rough-hewn Shetland knits, the cutest cropped sweaters with scalloped hems and floral embroidery, or a parka.
5. The blinged-out bag
With its alphabet charms and allover cannage quilting, the Lady Dior, which debuted in 1995, is considered the brand's most iconic handbag – especially since the late Diana, Princess of Wales, loved it so. The latest version features a rock-star-worthy crystal-studded shoulder strap, so Lady Dior no longer needs to only rest demurely in the crook of your elbow.
6. The boymeets- girl look
If you're looking for that "buy now, wear forever" piece (aren't we all?), the sleeveless Bar jacket is a great bet. This gorgeous study in contrasts features masculine tailoring on top, giving way to a pleated silk hem that  utters coyly as you move. How we'd wear it: with a sheath dress for a date, with a white shirt and black trousers for work, and over a white tank and blue jeans for a smartcasual look.