Yes, we're in! Read on to find out how Physiogel can help you get the soft, touchable skin of your dreams.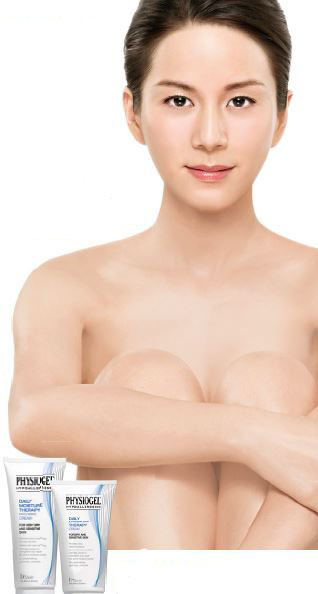 Yes, we're in! Read on to find out how Physiogel can help you get the soft, touchable skin of your dreams.
Everyone wants silky-smooth, baby-soft skin. When you have dry skin though, that can be an uphill battle; most body moisturisers don't seem to work, and even when they do, you have to keep reapplying the product throughout the day to keep your skin sufficiently hydrated. Dry skin and skin sensitivity also often go hand in hand, which makes it difficult to find a moisturiser that caters to all your skin needs and doesn't exacerbate your skin issues.
What causes dry skin?
Dryness can be caused by both intrinsic and extrinsic factors – think genes, hormonal changes, overcleansing, over-exfoliating, constantly being in an air-conditioned room and overexposure to UV rays. The natural ageing process, too, can cause dryness. As we age, the skin naturally produces less lipids. These molecules play a crucial role in the skin's barrier function, which not only works to minimise moisture loss, keeping the skin plump and hydrated, but is also our first line of defence against external aggressors such as bacteria and allergens. If it's damaged, we can, among other things, end up with dryness that doesn't seem to go away, whatever moisturisers we apply.
Choose the right moisturiser for your skin.
When it comes to the skin, it's important that you use products that suit your skin type. If you have dry, sensitive skin, it's vital that you pick a moisturiser that is free of fragrances, colourants and preservatives, which could cause irritation. The moisturising body creams and lotions from Physiogel fit the bill perfectly. Specially formulated to be hypoallergenic, they can be used even by those with the most sensitive skin. At the heart of all the products is the exclusive Physiogel BioMimic Technology, which is powered by lipids with a structure similar to that of the naturally occurring ones, making them more readily accepted by the skin. These lipids work to strengthen the moisture barrier for plumper, more hydrated skin.
Manage dry skin with Physiogel products.
For everyday use on normal or dry skin, try the brand's Daily Moisture Therapy Cream ($23.90 for 75ml and $43.90 for 150ml) or Daily Moisture Therapy Intensive Cream ($34.90 for 100ml). Both provide long-lasting hydration – apparently, up to 72 hours! – and work to give you smooth, silky and healthier-looking skin with continued use. So get either one and give your skin the hydration it needs now – your skin will thank you for it.
Physiogel products are available at retail pharmacies. For more information on the brand's products, visit www.physiogel.com/sg.