Power comes in many different forms—from influence, to outreach or the ability to effect change. These 30 women, hand picked by bazaar, possess the strength, smarts, poise and beauty to be true power players today.
Power comes in many different forms—from influence, to outreach or the ability to effect change. These 30 women, hand picked by bazaar, possess the strength, smarts, poise and beauty to be true power players today.
STYLE SORORITY

If fashion is a reflection of the times, then this crop of women are altering the fabric of our society and the catwalks—one seam at a time.

1. REI KAWAKUBO Fashion designer and founder of Comme des Garçons, 73
Kawakubo occupies a reverential spot in fashion. The Japanese designer is a fearless trailblazer who revolutionised fashion and altered the retail landscape with the game-changing Dover Street Market. Despite her tough demeanour, Kawakubo firmly believes in nurturing talents, and she's credited with playing a part in kick-starting the careers of Junya Watanabe and Sacai's Chitose Abe.
PEERS: Kawakubo is unlike any other and stands in a world of her own.
2. MIUCCIA PRADA Fashion designer, 67
Dubbed the thinking designer's designer, Prada intellectualises her collections with subtext underneath all those layers of silk and embellishments.
PEERS: Donatella Versace, Diane von Furstenberg
3. GISELE BÜNDCHEN Supermodel, 35
When this leggy Brazilian bombshell isn't busy holding the title as the world's highest paid supermodel, she's helping Mother Nature at the Rainforest Alliance.
PEERS: Adriana Lima, Isabeli Fontana, Natalia Vodianova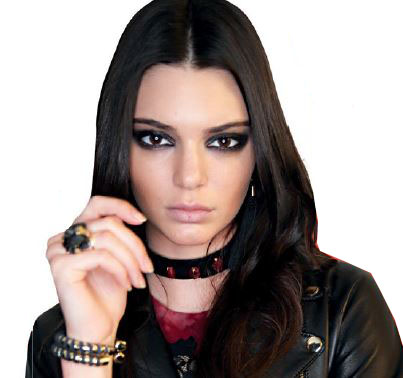 4. KENDALL JENNER Model and TV Personality, 20
Kendall Jenner has proven that having good looks and a red-hot family name are vital ingredients for success. Within a short time, she has conquered the runways and landed lucrative contracts with brands such as Estée Lauder and Calvin Klein Underwear.
PEERS: Gigi Hadid, Cara Delevingne
5. VICTORIA BECKHAM Pop star-turned-fashion designer, 42
Beckham has carved out a career as a reputable designer since trading her WAG tag and microphone for the drawing blocks. She also heads the Beckham clan as its stylish matriarch, doing it all without missing a step— in sky-high stilettos, no less.
PEERS: Stella McCartney, Tory Burch, Mary-Kate and Ashley Olsen
6. NAOMI CAMPBELL Supermodel, 46
Be it on the runway or raising racial issues in the industry, if anyone knows how to make a grand entrance, it's her.
PEERS: Christy Turlington, Linda Evangelista, Cindy Crawford, Elle Macpherson
7. CHRISTINA ONG Fashion entrepreneur and luxury hotelier, 68
Ong is best known for founding Club 21, which represents brands like Balenciaga, Marni and Lanvin in Singapore and around the region. She also oversees the COMO Group, which includes resorts in Bali, the Maldives, Bangkok, Bhutan, Turks and Caicos and London.
PEERS: Jennifer Woo, Joyce Ma, Joan Burstein
CULTURE VILLAGE
Get to know the women who understand the power of knowledge, whether it's manifested in books or milliondollar photographs

8. GLORIA STEINEM
Journalist and feminist, 82 A co-founder of New York magazine and activist, Steinem has been an outspoken advocate for the feminist and civil rights movements since the '60s. She was awarded the highest civilian honour in the US—the Presidential Medal of Freedom in 2013.
PEERS: Chimamanda Ngozi Adichie, Germaine Greer
9. J.K. ROWLING
Author, 50 Seven Harry Potter books later and a movie franchise that has grossed more than $10 billion in ticket sales, Rowling, who once lived on welfare, is this millennium's most prolific author. Known to voice her views through Twitter, Rowling's words continue to be extremely powerful.
PEERS: Stephenie Meyer, Suzanne Collins
10. CINDY SHERMAN Photographer, 62
Her "Untitled Film Stills" series in the late '70s drew parallels with old Italian and American films of the '40s through '60s. Recipient of the prestigious MacArthur Fellowship, Sherman's conceptual works often feature herself, and are considered the precursor to today's #selfie.
PEERS: Tracy Emin, Marina Abramović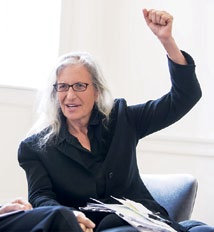 11. ANNIE LEIBOVITZ Photographer, 66 
Leibovitz's photographs are like studying lush paintings. Rich in mise-en-scènes, her portraitures are powerful and beautiful. Her career crosses genres and eras— from images of war-torn Sarajevo, to A-List celebs, including a camouflaged Keith Haring and a very pregnant naked Demi Moore.
PEERS: Maya Goded, Jill Greenberg, Shirin Neshat