Ditch the tropical heat and head over to Burlington, Adelaide, Toronto or Rotorua for a cool (and hip) holiday!
Ditch the tropical heat by heading to one of these cool (and hip) destinations instead.
Burlington, USA
This compact city in Northwest Vermont is the perfect place to sit back, relax and watch the world go by, but it's certainly not boring. Get immersed in the art scene, hit the shops and eat lots of ice cream (Ben & Jerry's was born here!). Enjoy the sights by...

Getting inspired at the BCA Centre and the Fleming Museum of Art. Both have vibrant and dynamic exhibitions featuring brilliant Vermont artists.
Cycling along Lake Champlain and admiring the beautiful scenery. Hiring a bike is a great way to get to know the city and its surrounding areas. Pick up a bicycle from Local Motion for about $50 a day – they even have tandems if you're feeling brave!
Eating at Burlington's all-vegetarian restaurant, Revolution Kitchen. Even if you're a meat lover, you won't be disappointed (or more importantly, hungry) with their inventive Asianinspired dishes made with local and organic produce. Try the tacos and risotto.
Shopping at the Church Street Marketplace. With over 100 shops and restaurants to explore, you're sure to find something you'll love.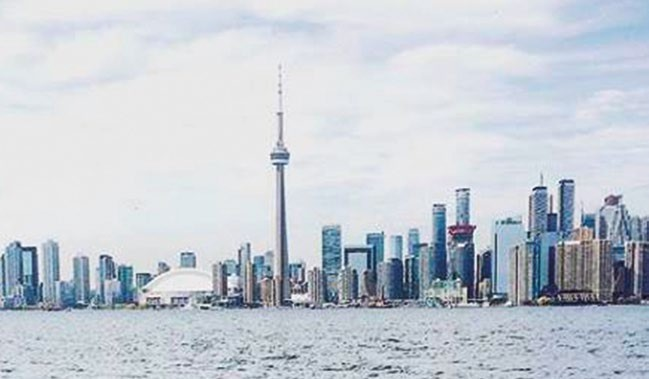 Toronto, Canada
If you haven't considered a trip to Toronto before, now is the time to book your flights. As one of the largest cities in Canada, it has an exciting creative scene, world-class restaurants and super-friendly people. Add these to your must-see list...
The unmistakable CN Tower shooting out of Toronto's skyline. It makes for some pretty cool photos. Take the ferry over to Toronto Island from Queen's Quay for the best views looking back at the city.
A baseball match. Stick on a cap, cheer on the Blue Jays and eat hot dogs for the full experience. You can pick up a ticket at the stadium box office or online at www.mlb.com.
Checking out the wicked graffiti at Rush Lane. A street art tour is a great way to familiarise yourself with Toronto too – book a free spot online with Tour Guys (www.tourguys.ca). 
Adelaide, Australia

Often shunned for more on-the-radar cities like Melbourne and Sydney, Adelaide is finally getting the recognition it deserves. With beautiful wildlife parks, gorgeous vineyards and great surf, it's time to check Adelaide out too. Make sure you don't miss out on...
A wine tour of the Barossa Valley, just an hour's drive outside the city. With over 150 wineries, you could easily spend a few days here. Or try The Lane (www.thelane.com.au), a small batch family-run winery a little closer to town. 
Mount Lofty, the 4km uphill trek is a great way to start the day. Once at the top, you'll get panoramic views of the city and surrounding plains. Plus, there's a cafe so you can refuel before you head back down.
Surf lessons! Moana beach, not far from the city, has small, forgiving waves that are perfect for beginners. Book sessions online at Surf & Sun (www.surfandsun.com.au).
Holding a Koala or feeding Kangaroos and Wallabies at Cleland Wildlife Park. With a focus on conservation, this park allows you to get up close to some of Australia's most iconic animals, like the Tasmanian Devil.
Rotorua, New Zealand
This town, set on its namesake lake, is a three-hour drive south of Auckland in the North Island. Base yourself here to really get insight into the country's Maori culture and marvel at the distinctive landscape. Be sure to spend time...
Becoming at one with nature by hiking one of the world's best one-day hikes, the Tongariro Alpine Crossing. While you're in the National Park, seek out mighty volcanos including Ngauruhoe (otherwise known as Mount Doom in The Lord of the Rings), the stunning Emerald Lakes and otherworldly Red Crater. 
The Royal Ontario Museum. The Aboriginal exhibit is fascinating and really informative. 
The Drake Hotel for a Caesar, a cocktail created in Canada that's similar to a Bloody Mary but uses Clamato (a juice made of tomato and clam broth) instead of tomato juice. Put on your best smile and you may even get one on the house.
Beaver Tails! These delicious fried dough pastries are shaped like beaver's tails and come with whatever topping you choose. Try the maple sauce and chocolate! 
Marvelling at geysers, bubbling mud pools and hot springs. Roturua is home to geothermal sites that will blow your mind. Prepare to be mesmerised at Wai-O-Tapu Thermal Wonderland, home to the Devil's Bath, Champagne Pool and the Lady Knox Geyser that "erupts" every day at 10.15am.
Dining al fresco at a traditional Maori hangi. A hangi is made by digging a deep pit in the ground; a fire is lit below and rocks are placed on top so when the fire goes out, the rocks retain the heat. Meat, potatoes and vegetables are placed on the rocks, then it's all covered with leaves and filled in with dirt. The food slowly steams and is dug up to eat after around four hours. Visit Tamaki Maori Village for the full experience.
Images 123RF.com Text Lydia Swinscoe.