An understated icon of one of today's top manufactures celebrates its half-century mark.
An understated icon of one of today's top manufactures celebrates its half-century mark.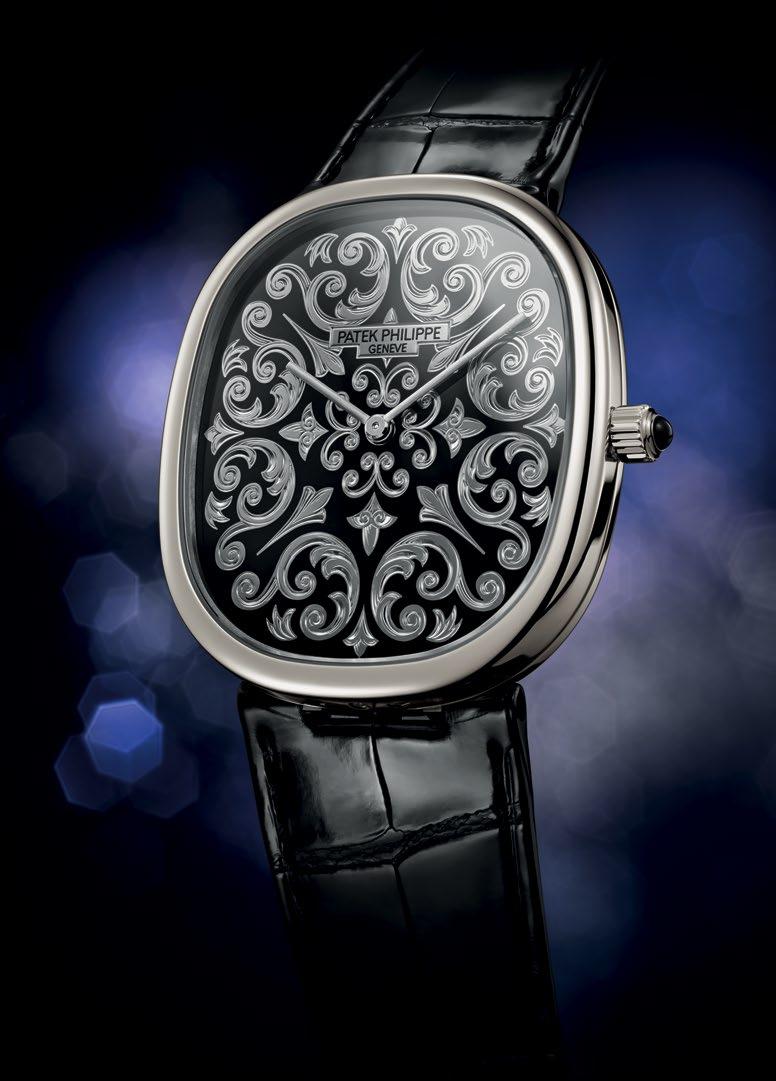 What do the Parthenon, the works of the late Swiss architect Le Corbusier and the Patek Philippe Golden Ellipse wristwatch have in common? Their proportions were apparently inspired by the principles of the golden section – a ratio of approximately 1 to 1.6180 – which was first discovered by mathematicians in ancient Greece and thought to be the foundation for harmoniously balanced design.
Little wonder then that Golden Ellipse fans, such as Michael Kwan, a senior adviser with Japanese trading giant Itochu, and Paris-based watch aficionado Dan Souffir, are all praise for the timepiece – which made waves with its distinctive, roundedrectangular form when it was launched in 1968. Kwan, who bought his yellow-gold, blue-dialled Ref. 3738/100J-012 in 2013, says: "It's a very elegant watch, and an evergreen model that has been around for many years. I first saw a similar model back in the 1970s on a friend."
Describing it as the "embodiment of horological perfection", Souffir enthusiastically recalls what it was like upon seeing a Golden Ellipse on the cover of a watch magazine in 2008: "It was love at first sight. I've always liked classical watches. The watch was classic and simple, and the shape was very original and harmonious." Four years ago, at a Parisian pre-owned watch shop, he found a Golden Ellipse to call his own: Ref. 3548 from 1972.
While its fans swoon over its form, the creation of the Golden Ellipse was about more than just achieving mathematically perfect proportions. As Nicholas Foulkes wrote in Patek Philippe: The Authorised Biography, the company sought to create a "readily identifiable" timepiece that could not be easily replicated industrially, at a time when "advances in mass production meant that cheaply produced watches were able to imitate the appearance of luxury timepieces with ever greater facility".
Aside from its unusual shape, that first yellow-gold timepiece stood out with other features, such as an 18K blue-gold dial. The watch was a big hit, spawning several iterations in the 1970s and early 1980s (see timeline), from jewellery versions to horizontally oriented editions. In fact, there were 65 versions of the Golden Ellipse in the 1970s. It also became the first watch to spawn an entire accessory collection, including cufflinks, pendants, keychains and even solid-gold lighters.
While the Golden Ellipse has remained part of Patek Philippe's core collection, it has in recent years taken a back seat to the brand's more popular models such as the Nautilus and the Aquanaut – with a decade having passed since the launch of the last new Golden Ellipse in 2008. But with 2018 being the 50th-anniversary year of the Golden Ellipse, Patek Philippe's second watch family (after the Calatrava) has been brought back into the spotlight with two beautiful new editions: Ref. 5738/50P-001, a 100-piece platinum limited edition, featuring an engraved white-gold and black-enamel dial; and Ref. 5738R- 001, a rose-gold model with a black dial. Measuring 39.5mm by 34.5mm, the watches share the "jumbo" proportions of a platinum limited edition launched in 2008. These novelties have fans rejoicing.
Says Souffir: "I simply love the new 5738R, with details like the deep colour of the ebony sunburst dial and the onyx cabochon on the crown, and how the size is more adapted to today's standards. And although it is a bit more difficult to wear, the limited edition is a great work of craftsmanship. I'm thankful that this anniversary has enhanced the Golden Ellipse collection, which is so Patek, but which has been a little forgotten nowadays."
FAMILY BUSINESS Henri Stern (right) and his son, Philippe, developed an ultra-thin selfwinding calibre for the Golden Ellipse in the 70s.
STARRY START
A few milestones in the Golden Ellipse's 50-year history.
1968: BRIGHT BEGINNINGS
The Golden Ellipse is launched. Measuring 32mm by 27mm, the Ref. 3548's distinctive form and its bluegold dial make it a hit with watch fans of the day.
1977: GOING AUTOMATIC
Developed under the watch of Henri and Philippe Stern, the ultrathin, self-winding Calibre 240 makes its debut in the Golden Ellipse family, powering models such as the Ref. 3738/1.
1979: FRESH FACES
The design's form lends itself well to adaptation. Over the years, the rounded rectangle has been refreshed in various ways – larger, smaller, gem-studded, and even horizontally oriented (like the Ref. 3839/1, above).
1993: GEM-PACKED
From the mid- 1980s to the mid-1990s, new releases of the design tend towards jewellery versions powered by Patek's quartz movements, such as the E 15 and E 23 C.
2008: LIVING LARGE
To mark the 40th anniversary of the model, Patek Philippe releases Ref. 5738/P, a "jumbo" edition in platinum measuring 39.5mm by 34.5mm. Golden Ellipse models in current production retain this size.
TEXT LYNETTE KOH