Able to deliver on most commercial jobs, yet generally priced within the reach of a serious enthusiast or starting professional. The prosumer series of cameras is the line-up both of these groups of photographers look forward to, as they offer the best balance of features, performance, and price.
Able to deliver on most commercial jobs, yet generally priced within the reach of a serious enthusiast or starting professional. The prosumer series of cameras is the line-up both of these groups of photographers look forward to, as they offer the best balance of features, performance, and price.
Canon EoS 80D
The EOS 80D is one of Canon's latest cameras, and slots just behind last year's EOS 7D Mark II in terms of capabilities. Like the 7D Mark II, it uses Dual Pixel CMOS AF for faster AF performance during Live View mode. It also uses the DIGIC 6 image processing, but unlike the 7D Mark II, has only a single DIGIC 6 processor, which is probably why the continuous shooting rate is down to 7.0fps from 10.0fps. There are also less cross-type AF points (45 vs 65 in the 7D Mark II), but that doesn't mean the 80D is a slouch in that department by any means, as 27 of the central points are able to focus down to f/8.
In terms of design, the 80D retains the familiar design of the 7D Mark II,but adds a very handy flip-out LCD that offers full touch capabilities. This means that besides touch to focus and touch to shoot, you can also touch navigate the menus just as you would a mobile phone. This makes it faster to navigate, especially when using the quick menus.
One additional thing worth noting is that the kit lens that comes with the 80D is the first to support Canon's new Power Zoom Adapter PZ-E1. This handy little kit was designed specifically for video enthusiasts, as it allows you to get seamless zoom by way of an electrical motor. There's a choice of two zoom speeds, and it even supports remote control via the Camera Control app, making it quite a handy accessory.
+Good handling, inclusion of touch makes it very easy o go through the menus.
-Lower continuous shooting frame rate than the others.

AT A GLANCE
Sensor APS-C CMOS 
Megapixels 24.2
Dimensions 139 x 105.2 x 78.5mm
Weight 650g (body only)
Price $1,649 (body only)
Nikon D500
The Nikon D500 is the long awaited refresh of the company's popular D300 semi-pro camera. Given that the D300s was released in 2009, it's no surprise many of us were wondering if the semi-pro mantle had been left to the likes of last year's D7200. The D500 gains many of Nikon's latest technologies, and is notable in how it is one of the first cameras from Nikon to record 4K (UHD) resolution video.
That's not the only area in which it excels, as the D500 also gains the new Multi-CAM 20K AF system from the D5, with 153 AF points, 99 of which are cross-type. It also gains a very generous buffer of 200 shots (RAW), and 10fps continuous shooting capabilities (with XQD card). That speaks to the improved processing capabilities of the new EXPEED 5 image-processing engine, which is paired with a 20.9MP DX- format CMOS sensor.
The most impressive feature is the ridiculous ISO range the D500 has. Whereas last year's D7200 (and even the full-frame D750 and D810 before it) would only go up to ISO 51,200 as an expanded setting, the D500 boasts a native ISO range of 50-51,200, expandable to a stunning 1,640,000! Given the D500 is using the smaller sized DX-format sensor, that's certainly an impressive feat.
The D500 comes with a 3.2" LCD that tilts and has touch controls, but unlike the 80D above, control is limited to the playback menu and during shooting (touch AF or touch to shoot). That's made up for in some way by the inclusion of a new control pad just below the AF-ON button, which allows you to more easily select an AF point.
+Professional build and features.
-Price is high for an APS-C sensor camera.
AT A GLANCE
Sensor APS-C CMOS
Megapixels 20.9
Dimensions 147 x 115 x 81mm
Weight 760g (body only)
Price $2,999 (body only)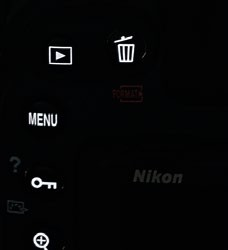 Sony A6300
The Sony a6300 is Sony's latest flagship APS-C model; its headlining feature is speed, as Sony claims it's the world's fastest interchangeable lens digital camera (as of February 2016), able to achieve focus in 0.05s. That's thanks to the new Bionz X sensor, and the inclusion of no less than 425 focal plane phase-detection AF points, and 169 contrast-detect AF points, spread across the entire image area. That's easily the densest coverage of AF points of any camera we've seen, so you certainly shouldn't have any problems getting an AF point over a particular subject.
While the pixel count remains the same as the a6000 (24MP), it's worth noting that the sensor in the a6300 has been built using the newer fabrication process we first saw in the Cyber-shot RX10 II and RX10 IV, with thinner copper wiring used instead. This allows for larger photo diodes, which lets the a6300 reach ISO sensitivities of up to 51,200 (after expansion). It also allows or faster readout speeds, which helps both in video recording and during continuous shooting. The a6300 will go up to as high as 11fps for up to 21 frames in RAW, and is capable of doing Full HD slow-motion video at 120 fps.
The a6300 is solidly built, with a nice wide handgrip. While the body weighs only 361g, it certainly feels substantial in your hands. Sony has packed in a HDMI port, 3.5mm audio jack, hotshoe, pop-up flash and an EVF into a body that measures just 120 x 66.9 x 48.8mm, and given it 4K recording capabilities while pricing it just under S$1500, making it quite the contender just based on value alone.
+Good performance and overall feature set.
-Autofocus system suffers in low light without the AF assist light enabled.

AT A GLANCE
Sensor APS-C CMOS
Megapixels 24.2
Dimensions 120 x 66.9 x 48.8mm
Weight 361g (body only)
Price $1,479 (body only)
Canon Eos 80d
Image Quality & Performance
When it comes to real life shooting, the EOS 80D showed itself to be one of the easier cameras to use, thanks to the well laid out controls and the option of using touch to navigate menus.
In good light, the camera focuses quickly and accurately, and there wasn't any obvious lag between shots, but we found that you really needed to enable the AF-assist light (by raising the pop-up flash) to get proper focus in low-light situations, as the camera hunts quite a bit otherwise.
Colors from this camera are fairly accurate, with just a slight blue tinge. Of the three cameras in this shootout, we'd say the EOS 80D was probably the one that gave you the most pleasing exposures straight out of camera, as it gives an even overall exposure.
1. At ISO 25,600, images from the 80D start to break up and fine detail is lost.
2. There's a very slight hint of blue tinging with the 80D, but auto white balance is still good.
Nikon D500
Image Quality & Performance
Despite having the lowest megapixel count, the D500 consistently produced images with the most detail. It was also able to get focus quickly and accurately, struggling only in the most extreme of situations despite not having an AF-assist light.
The D500's generous spread of AF points meant we could get focus just the way we wanted it, especially with the added AF selection joystick. The joystick is a nice addition, but handling-wise it could be lower and more raised.
The only issue we found was that images would be slightly bluer compared to the others, but this is only obvious when your subjects are in shade. While the D500 is easily the largest camera in this shootout, it also provided the best battery life of over 1,000 shots, triple that of the a6300.
1. Images from the D500 have the best detail, but also clearly have a bit of blue tinge to them, particularly when the sky is overcast.
2. Images from the D500 remain fairly clean even at ISO 25,600.
Sony A6300
Image Quality & Performance
As mentioned earlier, the a6300 has the highest number of focus points, and that translated to better autofocus performance in good light, as the camera was consistently the fastest to focus. But when shooting up close, the camera did have a tendency to back-focus, and in low light situations you will need the AF-assist light, as the camera struggles otherwise.
The white balance on the camera was fairly accurate, with just a slight tinge of cyan noted in overcast scenes. While the ISO range on this camera only reaches up to ISO 25,600, the camera performs very well across the range, holding detail together better than the EOS 80D. Color noise is well controlled, making the A6300 a value performer.
1. Despite the fact it's an "extended" setting, images from the a6300 at ISO 25,600 remain very usable.
2. The a6300 has pretty good auto white balance capabilities, and it gives good detail too.
The Best Prosumer Camera Is
Nikon D500
This was a closer fight than we expected, as all three cameras had their strong suits. The EOS 80D had the best handling and interface, but image quality fell slightly short of the other two cameras. On the other hand, the a6300 kept up with the D500 for the most part at lower ISOs, but started to fall behind when pushed above ISO 6,400.
The Nikon D500 takes our best performance award, but there is one issue: Price. The D500 retails for $2,999 (body only), which is more than what the full-frame D750 costs, and represents a serious investment. But if low light performance is a major concern, and you want to get the best video capabilities of any APS-C Nikon camera, then the D500 is the camera for you.
Sony A6300
The Sony a6300 gets the award for best value, because it consistently turns in quality images and also has great 4K video capabilities to boot, for a relatively low price of $1,479 (body only). This makes it a great secondary camera for either a photographer or a videographer, and certainly would be a good camera for an enthusiast looking to get better pictures and videos.
With the a6300's fast focusing and high continuous shooting rate, we'd imagine you could easily use this for something like sports photography, while its compact size will certainly be handy for run-and-gun videos. The only thing you'll need is plenty of spare batteries, as its battery life is short.