Panasonic RZ-S500W
Panasonic may be late to the true wireless earbuds party, but it's touting something that few other brands offer: hybrid noise cancellation. And at a launch SRP of $349, it's not too hard on the wallet either, matching the admittedly aging Sony WF-1000XM3 while undercutting higher-priced competitors like the Apple AirPods Pro and Sennheiser Momentum True Wireless 2.
At first glance, the RZ-S500W doesn't look anything special. Its plain, nondescript charging case comes in black or white matte plastic, with no extra flair.
Things start to pick up once you lift the lid. The RZ-S500W buds are pleasantly round, made of soft matte plastic with a half-ring metal embellishment running along the edges. The holes on this metal strip house the LEDs and mics needed for noise cancellation, which is an attractive way to combine both form and function.
Despite all the holes, the RZ-S500W is IP4X rated. This makes it a decent pair of workout buds, and I could take it for several runs without any issue. 
LED feedback around the edges of the earbuds add a little flair to an otherwise bland look. 
Like most other competing true wireless earbuds, the RZ-S500W is controlled via touch. Normally, this is just something I'll have to get used to, but Panasonic has made the learning curve even steeper by not providing an overt tutorial for the user. You also have no way to remap the touch inputs via its Audio Connect app. Hopefully, Panasonic fixes this in a future update.
Audio Connect does most of the things we expect a companion app to do, plus some nice additions like an option to prioritise either sound quality or connectivity, the latter of which defaults to a low-quality codec (SBC, for you audio geeks out there) so you don't get connection drops in environments with lots of signal "noise".
However, the app experience looks like it was designed in the late 2000s. This is more of a personal nitpick than anything else though. Panasonic says the RZ-S500W is rated for 6.5 hours of playback on a single charge, and 19.5 hours total with the charging case (both figures with active noise cancellation on). Our real-world tests pegged the number close to around 6 hours of use per charge. It also features quick charging, with up to 70 minutes of listening time in just 15 minutes.
The RZ-S500W offers a truly out-of-this-world noise-cancelling experience that surpasses every other pair of true wireless earbuds I've tried. This is because of its hybrid active noise cancellation (ANC) setup, which cancels out the noise both outside and inside the earbuds. 
Amazon Alexa integration is boldly advertised, but the service is not available in Singapore. Thankfully, you can switch to Siri or Google Assistant. 
The RZ-S500W had no problem putting a lid on low-frequency and repetitive noise, such as air conditioning or the drone of airplanes blasted through my laptop speakers. But what was mind-blowing was how it could even dampen the noise of my own heartbeat and footsteps. With no music playing, I toggled the ANC off and on repeatedly via the app just to marvel at how noticeable the difference is.
Thankfully, the ANC did not cause me any disorientation or discomfort over hours or use, but the app lets you dial down the power of the ANC should you run into this issue.
Thanks to the superb ANC, the RZ-S500W was allowed to shine in the sound quality department. Its 8mm dynamic drivers produce an enjoyable sound with an emphasis on bass that doesn't overpower the clear upper-midrange frequencies. Most mainstream genres of music such as pop, hip hop, and R&B, will have a good time with the RZ-S500W's overall warm soundstage.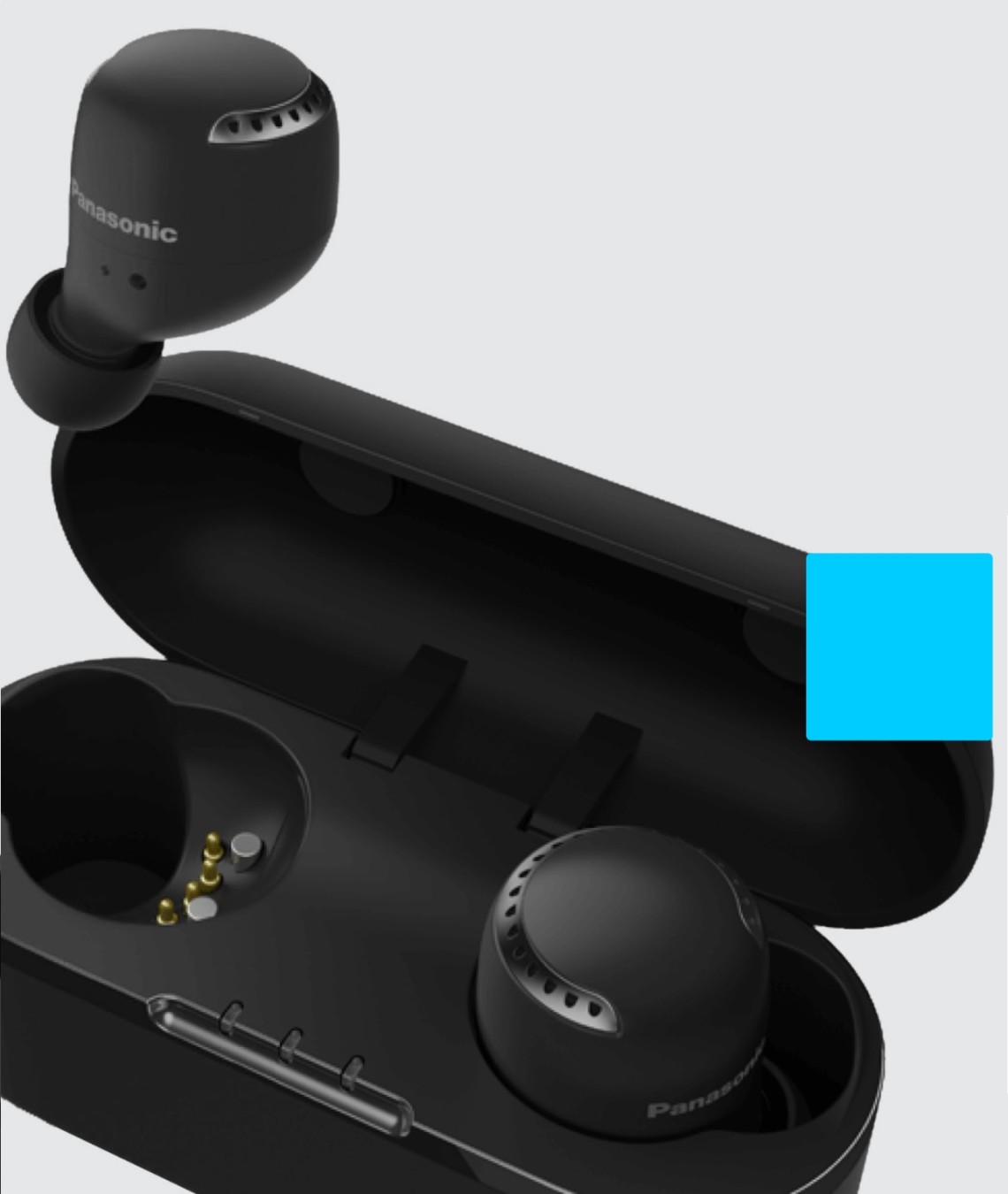 The RZ-S500W is also no slouch on my favourite musical theatre and classical pieces. Though not as immersive here due to a more subdued performance in the higher frequencies, it can competently handle anything from Les Misérables to Hamilton.
Call quality, on the other hand, is nothing to shout about. Panasonic claims six high-performance MEMS microphones with a built-in "unique labyrinth cabinet structure" that can suppress wind noise, but I tested it out on the roof of a windy multi-storey car park and the other party struggled to hear me. Indoors, the mics performed decently. 
The Panasonic RZS500W falls short in several small aspects that prevent it from offering a true flagship-level experience in this day and age, such as a dated app design and lack of wireless charging.
Despite its nondescript looks, the RZ-S500W offers top-notch active noise cancellation and an enjoyable sound that matches what the likes of Apple and Sony have to offer. 
CONCLUSION
A VERY STRONG CONTENDER IN A MARKET SEGMENT THAT HAS EXPLODED IN POPULARITY. 
AT A GLANCE
DRIVERS 8mm
NOISE CANCELLING Dual-hybrid
ANC WATER RESISTANCE IPX4
BATTERY 6.5/19.5 hours (earbud/case)
PRICE $349 
PICTURES PANASONIC