The Fuji Xerox DocuCentre SC2022 is an A3 color multifunction printer for the modern office.
1. FOR THE CONNECTED OFFICE 
The Fuji Xerox DocuCentre SC2022 is an A3 color multifunction printer for the modern office. The clever printer connects to a variety of cloud services, plus you can print directly from iOS and Android devices. A color touchscreen has an intuitive and customizable interface for easy operations.
FUJI XEROX DOCUCENTRE SC2022 
2. CHANGE THE LIGHT IN SECONDS 
Designed in collaboration with legendary National Geographic photographer Joe McNally, this flash accessory expands your lighting options. The white interior provides a soft, creamy quality of light and the recessed diffuser gives you greater control over the direction of light. It folds flat for easy storage and can be attached in seconds. 
JOE MCNALLY EZYBOX SPEED-LITE 2 PLUS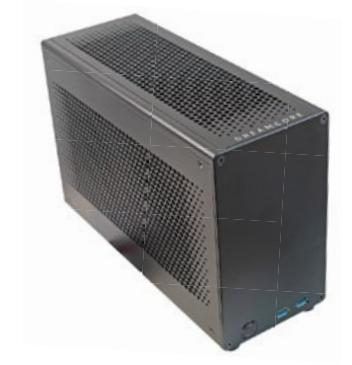 3. FAST AS A BULLET 
The Dreamcore Bullet is a small and fast system for even the most space-challenged desk. This is one of the smallest custom PCs you can get with an internal power supply, which means you don't have to bother with a cumbersome power brick. The sandblasted aluminum chassis is sleek and modern, with room for up to an 8th- generation Intel Core i7 processor, speedy M.2 PCIe SSDs, and an NVIDIA GeForce GTX 1080 Ti. 
DREAMCORE BULLET 
4. REFINED RESONANCE 
Designed in collaboration with French audio house La Boîte Concept, the Native Union PR/01 is an elegant addition to any home that cares about both sound and visuals. The PR/01 has a modular design that features a concealed drawer, a wooden frame with aluminum controls, Bluetooth aptX and DAC Optical inputs.
NATIVE UNION PR/01 
PICTURES FUJI XEROX, JOE MCNALLY, NATIVE UNION, DREAMCOREPICT
5. THE AUDIOPHILE'S GRAIL 
The Hugo TT 2 is Chord's newest desktop-bound DAC and headphone amplifier. The DAC processor has five times the processor power, allowing the Hugo TT 2 to faithfully reconstruct the analog signal. The Hugo TT 2 will support PCM playback up to 768kHz and DSD up to 512. The Hugo TT 2 also eschews its predecessor's batteries in favor of supercapacitors. That gives it more power to drive a greater variety of headphones. Through its balanced connection, the Hugo TT 2 will deliver a whopping 18W into 8 ohms. 
CHORD HUGO TT 2 
6. AFFORDABLE AI 
The new Honor 10 boasts many of the same features as the flagship P20 Pro. The phone has a 5.84-inch LCD display with 2,280 x 1,080 pixels resolution (~432ppi) and a notch. It has an under- glass ultrasonic fingerprint scanner below the display, 3.5mm headphone jack and a dual rear camera system pairs a 16-megapixel f/1.8 RGB sensor with a 24-megapixel f/1.8 monochrome sensor. While the cameras aren't Leica co- engineered, they have many of the AI features found on the P20 and P20 Pro. 
HUAWEI HONOR 10 
7. LIGHT THE GAMES BEGIN 
The Logitech G560 LightSync PC gaming speakers use proprietary LightSync technology and its four RGB LED lighting zones to bring color-coordinated lighting effect to your games! It is a 2.1 speaker system that supports technologies like DTS:X Ultra for simulated surround sound. It's also the first speaker from Logitech's gaming division and is rated for up to 240 watts of peak power.
LOGITECH G560 LIGHTSYNC 
8. LOW-KEY SLEEKNESS 
Arktype's Dashpack has been updated with more organization for the carry enthusiast. The slim 15L backpack is designed for everyday commuting, with a rainproof exterior constructed from ballistic nylon. A unique shoulder harness is designed with a clean fit so straps don't dangle. The Mark II features new interior YKK zipper pockets, a new side D-ring and interior ceiling D-ring. 
ARKTYPE DASHPACK MARK II 
PICTURES CHORD, LOGITECH, ARKTYPE, HUAWEI 
9. LOOKING SHARP
The new Razer Blade is a super compact 15.6-inch notebook that feels more like a 14-inch notebook. Its design has been completely overhauled, and it now boasts slim bezels for a more expansive display and an angular look that echoes the Razer Phone. It can be configured with a 1080p 144Hz IPS panel, which will provide butter-smooth gameplay, especially when paired with the NVIDIA GeForce GTX 1070 Max-Q.
RAZER BLADE (2018)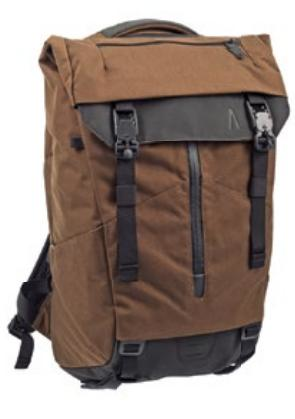 10. TRANSFORMS FOR EVERY OCCASION 
The Prima System by Boundary Supply is a modular backpack that works as both a camera pack and daypack. It has three base components, the Prima Pack, the Verge Case for cameras, and a Field Case for electronics like a 13-inch laptop. The System is made to be water-resistant with Bluesign Fabrics. The main compartment organizes 25L to 30L of gear, with quick access to gear from the sides or top. 
BOUNDARY SUPPLY PRIMA SYSTEM 
11. MADE FOR LIQUID COOLING 
The Lian Li PC-O11 Dynamic is a thing of beauty. Crafted from aluminum, the case boasts tempered glass front and side panels that show off your rig in its full glory. However, it's built for liquid-cooling, with a dedicated space for a 360mm radiator beside the motherboard tray. This is also a dual-chamber chassis, and the power supply and storage mounts are stowed away in the back.  
LIAN LI PC-O11 DYNAMIC 
PICTURES RAZER, BOUNDARY, LIAN LI 
12. MADE TO LAST 100 YEARS 
This hoodie is hardcore. The fabric is 100% Kevlar fibre, the same material found in spacesuits, body armor and aircraft carriers. It can survive temperatures from 300°C to -200°C, and even though the hoodie has tank-like strength, it also has a loose relaxed feel that's soft to the touch. And yes, the hoodie is built to last up to 100 years, so your grandkids could be wearing it on the way to Mars or a thrift shop of the future. 
VOLLEBAK 100 YEAR JACKET 
13. A COLORFUL ECLIPSE 
The Phanteks Eclipse P350X is the company's first case to feature integrated digital RGB LEDs, which opens up even more lighting customization options. This is a relatively compact E-ATX case, so you get support for the highest-end components without needing to put up with a monster-sized chassis. The tempered glass side window lets you show off  your hardware, while the power supply shroud keeps your cables hidden. 
PHANTEKS ECLIPSE P350X 
14. SPEEDY STORAGE 
The WD Black NVMe SSD is the update to last year's WD Black PCIe SSD. Confusing, we know. But the important thing to note is that the NVMe SSD is now powered by WD's own in- house controller instead of a Marvell controller. Additionally, the new SSD uses SanDisk's latest 64-layer 3D TLC NAND, supports PCIe 3.0 x4 and can achieve sequential speeds of up to 3,400MB/s. It is available in 250GB, 500GB, and 1TB capacities, and come with a 5-year warranty.
WD BLACK NVME SSD 
15. STAY LASER-FOCUSED 
The Logitech R500 laser presentation remote serves dual purposes; it's a wireless remote and laser pointer, rolled into a sleek handheld device. Breeze through your presentation with its three- button controls. It connects to devices running on Windows, Mac OS, iOS, and Android via a USB receiver or Bluetooth LE technology. 
LOGITECH R500 LASER PRESENTATION REMOTE 
PICTURES VOLLEBAK, PHANTEKS, WD, LOGITECH