Do private-hire cars tarnish the image of a brand? If so, why are car companies jostling for a piece of the blue-label market?
Do private-hire cars tarnish the image of a brand? If so, why are car companies jostling for a piece of the blue-label market?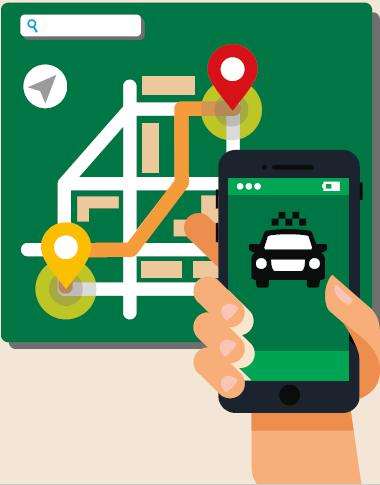 ILLUSTRATION 123RF.COM 
WHEN taxi operator CityCab decided to add white Mercedes-Benz E-Class cars to its fleet in 1997, the towkays began steering away from white Mercs. That white had long been their favourite colour did not matter. They just did not want their limos to be mistaken for cabs. 
The behaviour is not unique to Singaporeans. In cities where luxury brands like Mercedes, BMW and Audi are used as taxis, well-heeled car buyers stayed away from the colour used by cab operators. 
The same could be seen when ComfortDelGro started buying Hyundai Sonata taxis in 2006. But this time, the popularity of the Sonata model amongst car buyers took a direct hit, even though the visual differences between a Sonata taxi and a Sonata passenger car were vast.
Today, most, if not all Sonata cabs are gone. In their place is the slightly smaller Hyundai i40. Hence in the Hyundai showroom, you now see the Sonata once again being offered as a Korean alternative to the Toyota Camry.
As for the i40, only the wagon variant is available. This variant is not used by taxi companies.
Now that private-hire cars have proliferated like rabbits, do they have the same impact on brand appeal as taxis?
There is no ready data to show, but going by anecdotal evidence, and what you see on the road, it would appear that the negative impact is just as great, if not greater. 
Take the Toyota Prius, which is popular here among private-hire drivers because of its lower running cost. Incidentally, the Prius is also popular with Uber drivers in the US. Spot any Prius on the road, and chances are that it is a private-hire car. 
Even cars which do not bear the blue private-hire label, but are used by GrabHitch and other car-pooling drivers, tend to be Priuses. How do you identify these cars? Well, there are always telltale signs, like a windscreen-mounted phone, a passenger sitting behind instead of in front, the driver driving erratically, etc. 
What has this done to the Prius' appeal among car buyers? To answer that question, ask yourself another: When was the last time you saw a privately owned Prius passenger car?  
What about models like the Honda Vezel and Mazda 3, which are also popular with private-hire car drivers? The impact on these models is not as clear, because they were already selling like hotcakes before private-hire operators started buying them.
Honda Vezel and Mazda 3 (above) were already selling well in Singapore before they became the default wheels of private-hire fleets.
So, they may develop mechanical problems. While many are still under warranty, the warranty will run out one day. Also, it is not a joy to bring your car to the workshop every so often, even if it is still under warranty. 
The reputation of these cars will invariably suffer. 
But do car companies care? Apparently not, because they end up selling more cars.
According to various studies, ride-sharing (a more palatable term for private-hire) is positive for car sales in general. Ride-share or private-hire cars clock a lot more kilometres than normal passenger cars. So they require more servicing (good for aftersales), and they are replaced more often (after 300,000 kilometres, such cars will become less viable to operate because of longer downtime). 
Also, they are rarely sold to the secondary market. No one wants a secondhand car with the kind of mileage clocked by private-hire operators. Therefore, they will not be able to be sold unless someone tampers with their odometers to reflect a far lower mileage. 
THE NEGATIVE IMPACT OF PRIVATE-HIRE CARS ON BRAND APPEAL APPEARS TO BE AS GREAT AS TAXIS', IF NOT GREATER.
Thanks to its excellent fuel efficiency, the current Toyota Prius is the Japanese darling of private-hire operators and car-pooling drivers.
So, the replacement cycle is a lot faster. While a normal car is replaced, say, every six to seven years, a private-hire one would have to be replaced in half the time. 
As for the negative impact on car models, one possible outcome might be consumers trading up to more premium choices. Premium cars are less likely to be used by private-hire operators. And if that trend takes off, it would be good for car companies, too. 
Which explains why car manufacturers have started putting money into the ride-share segment. They include Toyota and Hyundai investing in Grab, Daimler and BMW starting (and now merging) their own ride-share units, and Ford partnering Lyft to work on self-driving cars.
So, the next time you feel like turning up your nose at a badly dented blue-label car weaving from lane to lane, know that it might help, in some way, subsidise the cost of your next car. 
GOT A COMMENT?SEND IT TO CHRISTAN@SPH.COM.SG