What's the secret to looking great? We pick the brains of Jaymee Ong, Leanne Ho, Rachel Lim and Yasminne Cheng to find out.
What's the secret to looking great? We pick the brains of Jaymee Ong, Leanne Ho, Rachel Lim and Yasminne Cheng to find out.
JAYMEE ONG, TELEVISION HOST & ACTRESS
Can you believe that Jaymee hardly wears makeup outside of work? Juggling work, family and fitness means that her beauty products have to be time-saving and easy to use.
Medela Purelan 100, $12.90 (7 g).
"Yes, it's a nipple cream, but I actually use it as a lip balm."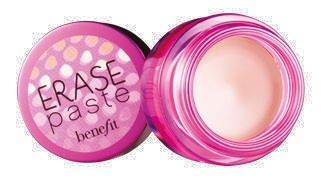 Benefit Erase Paste Concealer, $46 (4.4 ml).
"I don't really wear concealer anymore, but this peach-coloured camouflage cream is perfect when I have dark circles."
Science On Skin Multivitamins+, $69.90 (2 x 15 ml).
"Keeps skin supple and targets pigmentation."
BeautyBlender Original, $32.
"I don't know what we all did before this came along. Blends perfectly!"
Estée Lauder Double Wear Maximum Cover, $62 (30 ml).
"This is the only foundation that covers my melasma!"
La Mer The Reparative Skintint, $170 (40 ml).
"I apply this every day as it has SPF 30 and it also helps even out my skin tone and give it a great glow."
JAYMEE'S BEAUTY TIP
"Less is more. Women wear so much makeup that they don't actually look like themselves anymore."
LEANNE HO, BEAUTY INFLUENCER
It's hard not to be dazzled by Leanne's skills in creating beautiful flat lays on her Instagram account, @loveforskincare. As a busy mother, Leanne believes in being efficient about her skincare routine.

Skin Inc.'s Get Glowin' Brightening Mask, $98 (30 ml).
"Instant even skin tone and radiance in just 10 minutes."
Clarins Extra Firming Treatment Essence, $83 (200 ml).
"A pampering skin prep that absorbs fast and smells great. Helps to maintain skin firmness."
Marc Jacobs Beauty Glow Stick Glistening Illuminator, $64.
"Use this as a quick fix during the morning rush – lasting glow with easy application."
Origins Plantscription Powerful Lifting Neck & Décolleté Treatment, $110 (50 ml).
"Rich in texture yet non-greasy – perfect for day use."
CNP Anti-Pore Blackhead Clear Kit, $14.40 (set of six masks for three uses).
"Cleans pores effectively with lasting effects."
IT Cosmetics Bye Bye Under Eye Full Coverage Anti-Aging Waterproof Concealer, $48.
"Love this waterproof, fullcoverage and no-crease concealer. A little goes a long way."
LEANNE'S BEAUTY TIP
"Place small jars of skincare products within reach to encourage its use and help you stay diligent about skincare."
YASMINNE CHENG, MEDIACORP CLASS 95 DJ
Besides hosting a daily two-hour radio show, you'll see Yasminne entertaining the crowd at events and roadshows. Her key to looking less tired? A face massage to aid lymphatic drainage!

Too Faced Soleil Matte Bronzer in Chocolate, $42.
"With our flat Asian faces, every girl needs a bit of contouring. This one is easy to blend."
Cle de Peau Beaute La Crème, $875 (30 ml).
"This cream is amazing. I pair it at night with Cle de Peau Beaute Intensive Fortifying Cream and results are visible the next day."
Clarisonic Smart Profile, $330.
"It only takes a few minutes each time in the shower so this is the lazy girl's answer to cleaner skin."
Stila Stay All Day Waterproof Liquid Eye Liner in Intense Black, $36.
"Quick to dry, easy to draw on and a really intense black. It stays on all day and doesn't smudge – everything you could ask for in an eyeliner."
Dermal Therapy Lip Balm, $6.20 (10 g).
"The best lip balm I've come across. I have really dry, cracked lips that need a lot of love, and this is the only lip balm that works for me. Not the most stylish of packaging but it's the formula that counts."
Hakuhodo J110 Blush Brush Round & Flat, $83.
"A good makeup brush is everything. It picks up the pigments better, doesn't drop all over your face and feels way nicer on your face."
YASMINNE'S BEAUTY TIP
"Exfoliate! It doesn't take long, and you only have to do it once every few days. Makeup sits much better after a good scrub."
RACHEL LIM, CO -FOUNDER, LO VE, BONITO
From co-founding Love, Bonito to making it to the Forbes "30 under 30 Asia" list, Rachel Lim is the epitome of #girlboss, and she does it in style. She describes her routine as fuss-free, but never skips her sunscreen.

Clarins UV Plus Anti-Pollution SPF 50PA++++, $74 (30 ml).
"I love the non-greasy and lightweight formula, which is great for oily skin. I can stay protected from pollution and UV rays which help prevent skin ageing and darkening."
NARS Velvet Matte Skin Tint, $70 (50 ml).
"The formulation is not too thick, yet has great coverage – perfect for our humid climate."
Bobbi Brown Creamy Lip Colour, $39.
"This is my goto lip product. The formula is not drying and feels comfortable."
NARS Radiant Creamy Concealer, $45 (6 ml).
"It goes on smoothly, blends easily, and stays in place all day."
Skin Inc Pure Revival Peel, $76 (60 ml).
"Gentle yet powerful, this peel effectively gets rid of my dead skin cells to help me achieve brighter skin!"
Laneige Water Sleeping Mask, $42 (70 ml).
"This overnight mask is super hydrating. I use this every other night, especially when travelling as it gives my skin a well-rested appearance the next morning."