MOST CHALLENGING DANCE FITNESS GYM CLASS
MOST CHALLENGING DANCE FITNESS GYM CLASS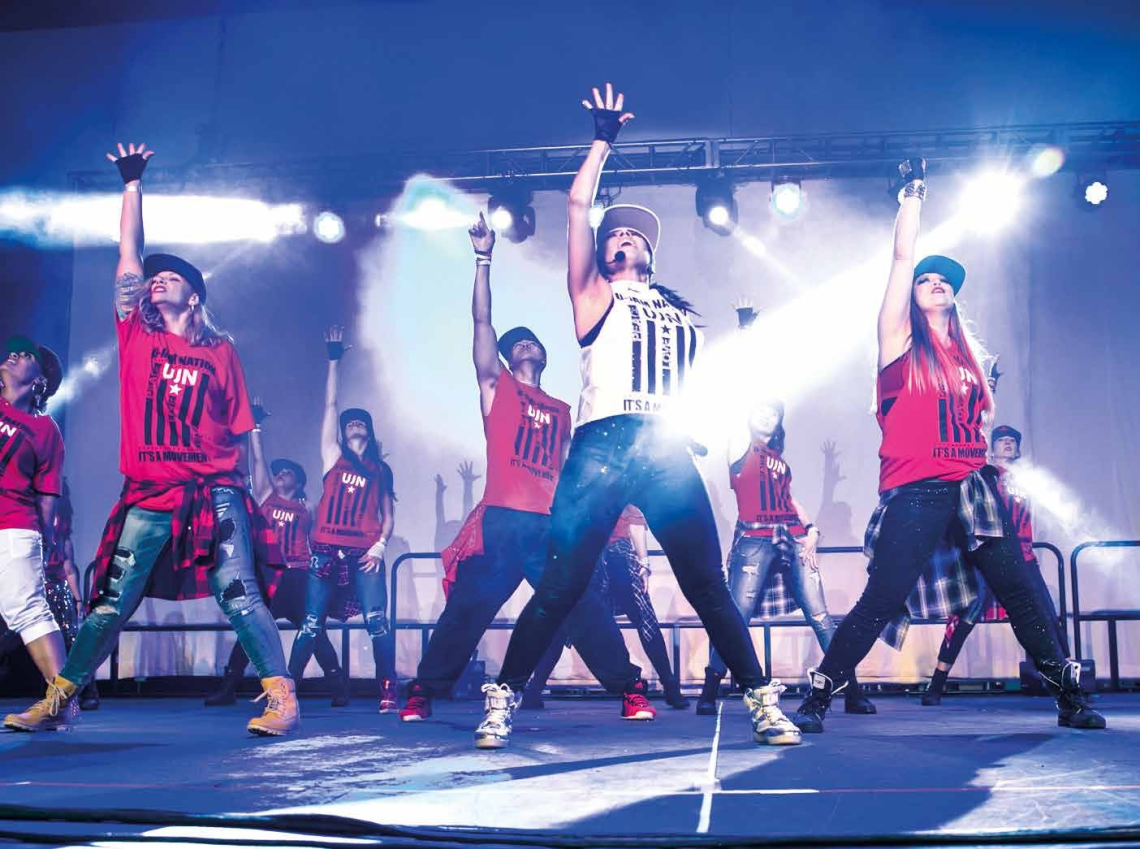 DANCE THE CALORIES AWAY
Shed up to 1,000kcal – and feel like a superstar – with this U-Jam Fitness workout at True Fitness.
If your idea of fun is grooving at a party with like-minded people, we've got the perfect plan for you.
Pop over to True Fitness at Djitsun Mall for its U-Jam Fitness class, a multi-level dance workout.
Originated from California, U-Jam Fitness is a heartpumping dance sequence to the beat of the latest chart toppers. Step by step, an instructor will guide you through a mix of catchy hip-hop and Bollywood moves that will make you feel like a swag dancer. The choreography is updated regularly, so you'll always have something new to learn.
The routine begins at a gentle pace to warm up and prepare your body for a full cardio workout, building up throughout the class to hit a high-intensity level, and ending with slow dance moves to cool down and relax the body.
Feel the synergy of a big dance crew as you swing and sidestep alongside the rest. The hour-long class is estimated to burn up to 1,000 calories, depending on how much you exert yourself. It will also release any pent-up stress. In 60 minutes, you'll be sweating, panting and, most importantly, glowing!
"THE ENERGETIC VIBES ARE SO INFECTIOUS. I WORKED UP A GOOD SWEAT AND WALKED OUT FEELING LIGHTER AND READY TO TACKLE ANYTHING. DANCE FITNESS CLASSES ARE TRULY A HAPPY PILL!" – SHAPE SPORTS AWARDS 2017 REVIEWER