Go for botanical shades to create a sanctuary of serenity
Go for botanical shades to create a sanctuary of serenity
Take a leaf out of Mother Nature's (sketch) book to design the perfect space to unwind in. Go for greens with yellow and blue undertones like moss green or olive and mix them. "Echo green walls with leather furniture and homeware made of unfinished wood for textural depth," says Jeremy Rowe, managing director for AkzoNobel Decorative Paints in South East & South Asia, Middle East. "Or pair a mint green with Monarch Gold, AkzoNobel's Colour of the Year. Combining this warm colour with natural materials emulates the tranquility of nature."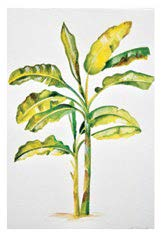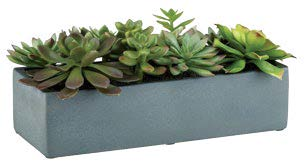 "What's great about working with an interior designer is having someone to bounce around ideas. If you do everything yourself, you never really get perspective."– Jessica Alba, 35, American actress and founder of The Honest Company, on why she hired interior designer and Domaine boss Mat Sanders to makeover her Los Angeles family home.
Best party ever
This fully-customisable, ultra compact and light printer Live Instagram Printer from Phootprint will surely amp up your next private party. All you have to do is pick a hashtag and have you guests tag their photos when they upload to Instagram. The printer then scours Instagram for these tagged photos and automatically downloads and prints them – easy peasy!
Want clean floors every day? No problem!
With a robot vacuum cleaner, you can have clean floors without lifting a finger. Consider the Philips SmartPro Active robot vacuum cleaner FC8820/01. Its Smart Detection System cleans hard floors and carpets, and dry mops, while a dust sensor detects dirtier areas that need a deeper clean. It also has a nozzle that adjusts to uneven floors.