Make the home of your dreams a reality, the hassle-free way.
Make the home of your dreams a reality, the hassle-free way.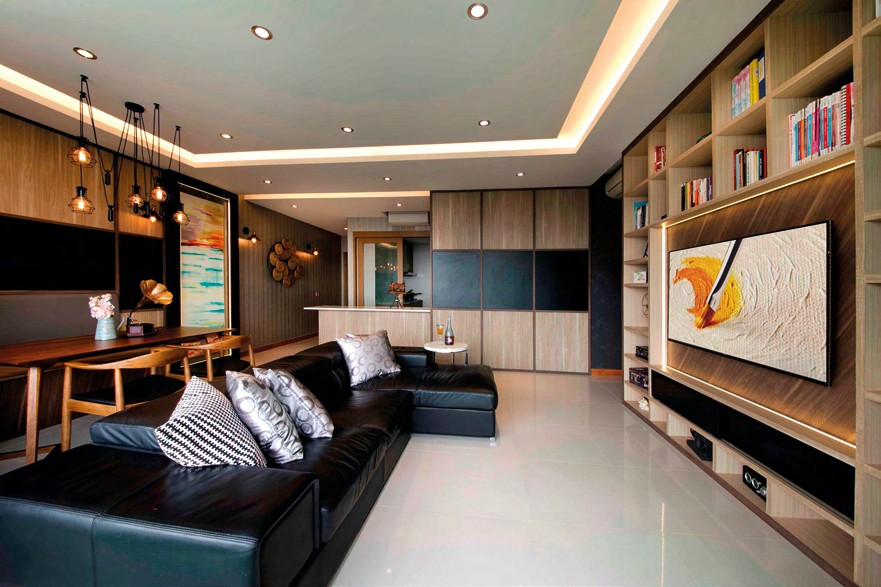 Do you have ideas about how your dream home should look like, but aren't sure how to put everything together? Or would you prefer to work with a trusted interior designer when it comes to renovating your abode? Either way, getting the professional help you need goes a long way when you're creating the home of your dreams.
In addition to helping you to sort out the technical details, an experienced interior designer will advise you on how to design your home based on your preferences and lifestyle needs. No matter the scale of the residential project, interior design firm Starry Homestead commits itself to creativity, innovation, and quality. With a dynamic and creative team, the firm provides practical designs with flair and style.
For this family comprising a young couple and their four-year old, home is a three-bedroom condominium apartment. In order to create living spaces that are suited to everyone in the family, Starry Homestead crafted a cosy abode filled with warm wood tones and sensual textures. The furnishings are kept simple a nd elegant, with clean lines and hard-wearing materials. The centrepiece of this home is the feature wall. Here, the family showcases collectibles, books, and photographs. In the dining area, a chalkboard provides creative space for the homeowners. Storage is of paramount importance, too, so a settee with storage space was included, with other customised solutions like built-in cabinets.
As a one-stop provider, Starry Homestead offers services that range from design consultation to furniture sourcing. Its team aims to provide design services and workmanship to lighten homeowners' load prior to moving in. After all, getting a new home ready can be an extremely stressful process!
Visit Starry Homestead showrooms at 511 Balestier Road, and #01-01 AZ@Paya Lebar, 140 Paya Lebar Road, tel: 6264 6866, www.starryhomestead.com.
PROMOTION
Renovation packages start from $9,888, with free gifts worth up to $2,000. Stand a chance to get an interestfree renovation loan, too!