Vietnam's Best Wellness Retreat.
Vietnam's Best Wellness Retreat.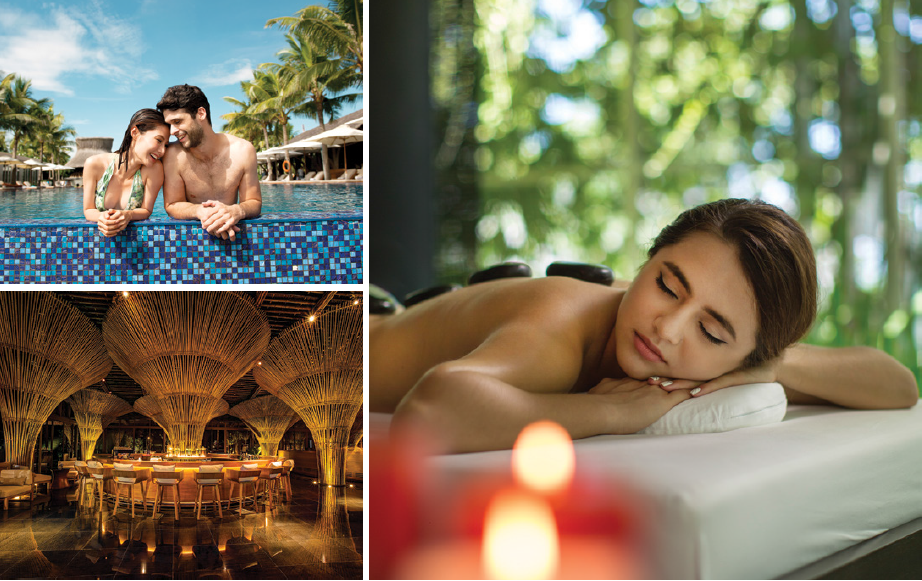 PERFECTLY NESTLED ON the piscine Non Nuoc Beach between trendy Danang and the historical ancient town of Hoi An, the five-star contemporary Naman Retreat is designed with a harmonious mix of greenery, natural stone and bamboo, creating a perfect atmosphere to maximise body and mind purification and relaxation. Naman Retreat lives in boutique luxury with two internationally recognised championship golf courses at your fingertips.
The boutique resort seamlessly blends timeless Vietnamese heritage and culture with luxurious modern charm. This eco-chic, environmentally friendly retreat has impressive bamboo architecture, 'no-wall spa lifestyle' with contemporary designs. With exquisite interiors combined with typically Vietnamese countryside landscape and wet rice cultivation culture, Naman Retreat totally sets the mood for an ideal escape to the endless beach and countless historic treasures of Vietnam's central coast. The stunning resort features 117 elegant sanctuaries of peace and comfort; rooms and villas, with bold minimalist interiors pairing clean lines with calming, neutral colour schemes.
Naman Retreat blurs the lines between resort and spa, offering marvellous living spaces and countless opportunities to calm your mind, heal your body and renew your soul. The 'no wall' treatment rooms look out onto a plethora of flora and filled gardens, but with complete privacy. With daily inclusive spa treatments, you'll leave enriched, renewed and rejuvenated. Embark on your journey of Being – Consciousness – Bliss at Vietnam's Best Wellness Retreat.
Naman Retreat Truong Sa Road, Danang, Vietnam.
Tel: (84) 2363 959 888.
Email: info@namanretreat.com.
www.namanretreat.com.