We've tested, punished and put them all through their paces. Within these pages are the best tech products of 2015, according to us of course.
We've tested, punished and put them all through their paces. Within these pages are the best tech products of 2015, according to us of course.
Text by Team HWM
Art Direction Ian Chong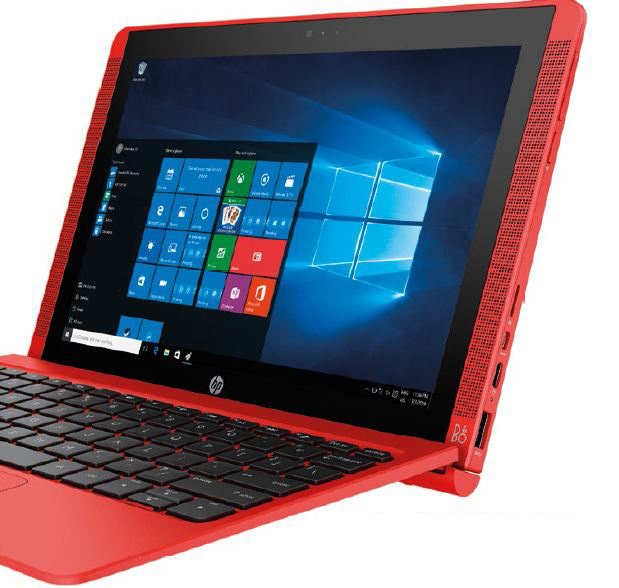 Best Aff ordable 2-in-1 Detachable Notebook
HP Pavilion x2
The HP Pavilion x2 is our winner because it does the most things well and makes the best of what it has. Though it doesn't have an aluminum chassis, the Pavilion x2 still manages to look good thanks to its excellent application of paint and colors. We also like that it manages to cram a full-sized USB port as well a newer USB Type-C port into the tablet display without much sacrifi ce to thickness or portability. Finally, its performance was decent and offered good battery life.
Best Business Projector
Panasonic PT-LW362
A traditional advantage of DLP projectors is that you don't need to change their fi lter as often as 3LCD projectors. The Panasonic PT-LW362 on the other hand, is a 3LCD projector designed it in such a way that you only need to do it when you replace the lamp. If you were to use the most energy-saving Eco 2 mode, that's a long 10,000 hours, a stand out feature. Ultimately, the PT-LW362 won for its good overall balance of performance, features and attractive price tag.
Best Portable External HDD
WD My Passport Ultra 3TB
The WD My Passport Ultra 3TB may offer less capacity than its rival and also costs more per gigabyte, though it does have more colors to boast of. In truth, it's really superior performance and features that make it the winner here. That's not all, its bundled apps are actually useful too.
Best Mobile Chip Apple
A9X Apple's
A9X ran circles around the competition this year, easily outscoring everyone in every benchmark. The A9X also proved that more cores doesn't always mean better, as it's still just a dual-core CPU.
NOMINEES
Apple A9X (Apple iPad Pro) -Huawei Kirin HiSilicon 935 (Huawei Mate S)- Intel Atom Z3580 (ASUS ZenFone 2) -Mediatek Helio X10 (Xiaomi Redmi Note 2) -Qualcomm Snapdragon 810 (Sony Xperia Z5 Premium)- Samsung Exynos 7420 (Samsung Galaxy Note 5)
Best Mid-range Smartphone
OnePlus 2
We can see why the OnePlus 2 is termed the "Flagship Killer of 2016". While it doesn't quite live up to that title, against other smartphones within its bracket, it's an outright bully. It has fl agship hardware that outclasses its peers, optimization that runs an Android re-skin without a hitch, and features like app-by-app permissions, which makes us feel as though the phone cares about how you use it.
Best Gaming Monitor
Acer XB270HU
To make the grade for this category, the monitors had to be 27 inches in size, be released in 2015 and have refresh rate control capabilities to stay in sync with the rendered output from the graphics card such as AMD FreeSync or NVIDIA G-Sync, since we're looking for gaming monitors. The monitors were then judged on performance, features, and value to determine the winner.
The Acer XB270HU was chosen for a couple of reasons. The IPS panel used in the monitor displayed bright and crisp colors, putting it ahead of TN-based competition like the Dell S2716DG. Couple that with its QHD (2,560 x 1,440 pixels) resolution, a 4ms response time and 60Hz refresh rate, and it all adds up to the Acer XB270HU being a great performer with great value, which is why it's our pick for the best gaming monitor of the year.
Best AIO Color Inkjet Printer
Canon Maxify MB5370
We put two such inkjet multi-taskers to the test, basing them on specifi c criteria: besides print, copy, and scan, they must also do fax, introduced to the market in the year of 2015 and cost under $500.
The greatest strength of the Maxify MB5370 is its fast print speeds and very decent image quality. Also, the MB5370 has a twin-CIS (contact image sensor) ADF that allows for double-sided scanning in a single pass, a very useful feature that the Epson model lacks. That and its slightly better print quality seal the deal at the end of the day.
Best 4K TV
LG EG960T
For this category, we've looked at various 65-inch 4K TVs from the likes of LG, Samsung, and Sony. Both fl atscreen and curved models, as well as LCD and OLED technologies were all considered. The only TV that could match the EG960T OLED TV was the Samsung JS9500. It's better in areas of color accuracy, brightness, and motion resolution. It also supports HDR, which LG reserved for CES 2016 models. But the EG960T OLED TV trumps in areas of viewing angles, 3D performance, and black-level response. Value-wise, the JS9500 may top the list. But in terms of picture quality, the advantage of the LG EG960T couldn't be ignored.
Best Consumer Tablet (8-inch)
Apple iPad Mini 4
The iPad Mini 4 may look the same as its predecessors, but it's otherwise better in every way. Its gorgeous new display is on par with the iPad Air 2 and a massive step up from previous Minis. The difference is huge: The Mini 3 could show only 67.3 percent of the sRGB gamut, but the Mini 4 hits 99.8 percent. Add to this a much faster processor, better battery life and an improved camera and you've got the best iPad Mini Apple has ever made.
Best Mainstream Headphones
Plantronics BackBeat Sense
The Plantronics BackBeat Sense wins this shootout because of a combination of factors - it has the most unique, comprehensive, yet practical features out of all the headphones tested, with audio performance that's at least on par, and a price tag to beat.
Best Graphics Chip
NVIDIA GeForce GTX 980 Ti
The GeForce GTX 980 Ti outperformed the Radeon R9 Fury X in all benchmarks. From both performance and value standpoints, there's no beating a GeForce GTX 980 Ti, which offers close to Titan X performance at a far more attractive price.
NOMINEES
AMD Radeon R9 Fury X - NVIDIA GeForce GTX 980 Ti
Best Desktop CPU
Intel Core i7-6700K
Since our criteria for Tech Awards is to only qualify products the debuted in 2015, we had to contest AMD's 'Godavari' APU against the top Intel 'Skylake' desktop CPU. In order to create a more level playing field, we included a discrete graphics card for our respective test systems, but our results still heavily favored the Intel chip. The Core i7-6700K is the ideal processor for building high-end gaming systems where every inch of performance gain counts. The processor is well equipped to handle productivity, content creation and multimedia jobs, especially if it involves multi-threaded computations and time is of the essence.
NOMINEES
AMD A10-7870K - Intel Core i7-6700K
Best Smartwatch
Samsung Gear S2
After many attempts, Samsung has finally come up with a really good smartwatch. It has the best display we've seen on a smartwatch and its rotating bezel is the easiest and most intuitive way of interacting with a smartwatch we've seen so far.
Best Solid State Drive
Samsung SSD 950 Pro
The highlight product in this category is the Samsung SSD 950 Pro. It's offered in an M.2 form factor and uses PCIe 3.0 x4 for blazing transfer speeds. It also uses V-NAND and supports the latest NVMe protocol. What all this means is that the Samsung SSD 950 Pro is really fast, the fastest drive we've tested this year in fact.
Best High-end Smartphone
Samsung Galaxy Note 5
While the competition have their pros and cons, the Note 5 was practically flawless, performing well in each category. It boasts a gorgeous metal and glass build, a powerful and power efficient processor, the best display, and its unique S-pen stylus is practical and easy to use.
InnovationAwards
Sony Cyber-shot DSC-RX1R II
The DSC-RX1R II packs an astonishing number of innovations in a compact body. You've probably heard about its 42.4MP full-frame sensor, among the first series of backside-illuminated (BSI) full-frame sensors in the world, and having the widest AF coverage on a full-frame sensor. However, the innovation that truly stands out is its variable optical low-pass filter. Every other digital camera either has one or not, but the RX1R II is the first to come with an optical low-pass fi lter that you can either turn off or turn on.
Innovation Awards
Apple iPhone 6s3D Touch
3D Touch is a layer of capacitivetouch sensors under the display that can register varying levels of pressure, so pressing harder on the display can be used for different input commands. Apple has cleverly integrated 3D Touch into every part of iOS 9, so that whatever you're doing, 3D Touch can make it easier.Like the fingerprint scanner on the iPhone 5s, we won't be surprised if similar technologies become a staple in every smartphone over the next few years.
Innovation Awards
DJI Osmo
The DJI Osmo is perhaps the most interesting "camera" to come to market in a while. It's basically a gimbal-stabilized camera on a stick, with everything controllable via a smartphone app, so you get a much larger screen. The end result, is steady videos from literally any angle in an extremely portable package. It's a combination that works so well, you wonder why no one else has done it before.
Innovation Awards
AMD HBM Technology
GDDR5 memory is quickly running up against a power wall. High Bandwidth Memory (HBM) is the potential game-changer. It involves stacking memory chips on top of one another to save space. These are arranged around the GPU die, both of which sit on top of an ultra-fast silicon-based interconnect called an interposer, enabling extremely wide memory bus widths with significant power savings. In fact, first-generation HBM is already seeing around a 3.5x improvement in bandwidth per watt over GDDR5 memory.
Best Multi-room Audio System
Bose SoundTouch 30 III
The Bose SoundTouch 30 (Series III) serves up some subtle but welcome changes this year. The new speaker brings Bluetooth and better High Resolution Audio support, and once again, all-around performance that stands out from the competition. It does so at a slightly lower cost too, making it better value than before. We like that the performance translates across genres, and that you get quality room-fi lling sound even with just one unit. If you need audio power for a bigger room with more impact and accuracy, the Bose comes out on top where pure audio performance matters.
Best Point & Shoot Digital Camera
Casio Exilim EX-ZR3500
How do you maximize the image quality you can get out of a compact camera that doesn't allow the luxury of lens changes? Well, in Casio's case, they put in a slightly larger 1/1.7-inch sensor and made a choice to stick to a sensible resolution of 12-megapixels to maximize the size of its photosites. That, paired with in-camera stabilization and highly accurate white balance meant a camera that consistently turned in images that were among the best in every situation we put it through. Its full range of shooting modes available meant that you could easily give the ZR3500 to anyone and get good images, which is what you really want from a compact camera.
Best SOHO Color Laser/LED MFP
Fuji Xerox DocuPrint CM225 fw
The Fuji Xerox DocuPrint CM225 fw is a PCL5e/6 and PostScript 3-compatible printer with a 18ppm print speed claim (both mono and color), additional copy, scan, and fax functions, and Wi-Fi support, including the ability to work with Apple's AirPrint and Google's Cloud Print for wireless and over-the-web printing. While print quality for both nominees were very good, the CM225 fw exhibited slightly better color accuracy. These print quality and speed advantages, coupled with an attractive price, are the main reasons that contributed to the CM225 fw's win.
Best Wireless Portable Speakers
Sony SRS-X55
At the top end, we were very impressed that the Sony SRS-X55 could deliver great audio on par with the BeoPlay A2 at almost half the price. Keeping that in mind and pitting it against the Creative Sound Blaster Roar Pro also revealed how the Sony had the better grasp across a wider range of tunes; the X55 beat out the Creative in both audio versatility and physical appeal.
Best Camera Smartphone
Apple iPhone 6s Plus
After extensive testing, we concluded that the best smartphone camera for 2015 is the the Apple iPhone 6s Plus - even if not by a wide margin. Its optical image stabilization is best of class, giving you steady photos even in low light, and smooth video that doesn't make viewers dizzy.
Best Console Game / Game of the Year
Bloodborne – PS4
Bloodborne is an open-world game with direction, a hard game that's accessible, and a narrative game that balances exposition and play. Even in a good year for videogames, it still stands out as the rare piece of work that feels truly, perfectly well composed. It is no wonder that Bloodborne is also our Game of the Year.
NOMINEES
Bloodborne - PS4
Forza Motorsport 6 - Xbox One
Rise of the Tomb Raider - Xbox One
Xenoblade Chronicles X - Wii
Best Super Zoom Camera
Panasonic Lumix DMC-FZ300
The Lumix DMC-FZ300 was the most consistent performer. You can go far – in-body stabilization helps greatly to get a usable image – and you can also go extremely close with its 1cm minimum focusing distance. Its autofocus was also more reliable, with well-thought out menus and ample physical buttons and dials. It was these overall set of features, ease of use and performance that won us over.
Best Online Game
World of Warships – PC
World of Warships continues the same F2P model of Wargaming's critically successful World of Tanks. It features a more open map system and requires a more deliberate style of play with a brilliantly balanced scissors-rock-paper rule for its units. Plus, unlike many F2P games (and some paid ones), the game does not require its player base to 'pay to win'.
NOMINEES
World of Warships - PC / Heroes of the Storm - PC /
Star Wars Battlefront - PC/PS4/Xbox One / Subterfuge - iOSBest
Best Mid-range Interchangeable Lens Camera
Fujifilm X-T10
The X-T10 proved yet again it's not just about the pixel counts when it comes to making good images. Images taken at ISO levels up to 12,800 are very usable, while those taken at ISO 25,600 can also be used after a bit of sharpening so that certainly increases the number of situations whereby the camera can get you the images you need/expect. Sure, it's not perfect, but given its price, good handling and great image performance, we had our winner.
Best Ultrabook
Dell XPS 13
For this year's Tech Awards, we narrowed our focus to 13.3-inch Ultrabooks – both convertibles and more conventional form factors – featuring the latest Intel Skylake processors. We did not exclude Broadwell models entirely because some brands did not have Skylake-equipped notebooks at time of testing. As it turns out, design trumped all else. Even though the Dell XPS 13 was among the most expensive tested, its compact size, good battery life and stunning edge-to-edge display got it the win. Its major feat is cramming a 13-inch 3,200 x 1,800 pixels display into an 11-inch body, effectively making it the smallest notebook of the lot.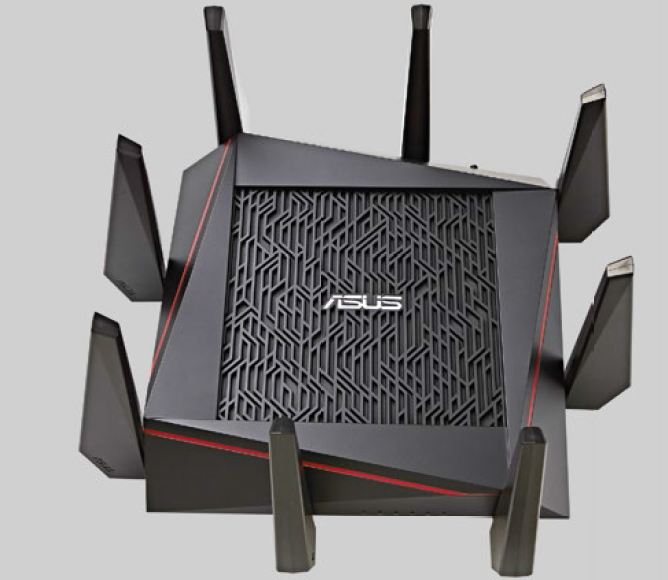 Best Wireless Router
ASUS RT-AC5300
One brand that has been especially dominant in the realm of high-end performance routers is ASUS, and they didn't disappoint in 2015. When unveiled at IFA 2015, the RT-AC5300 took the networking world by storm with its impressive specifications and unworldly, radical design. And as it turns out, it wasn't just all bark. The RT-AC5300 also performed where it matters, providing outstanding speeds and impressively wide coverage.
Best Mainstream Smartphone
ASUS ZenFone 2 ZE551ML 2GB
The winner of this category is the ASUS ZenFone 2. Its Intel Atom Z3560 quad-core processor easily beat the rest of the field, and we love its beautiful 5.5-inch Full HD display and great camera implementation. While the phone is entirely plastic, its brushed metallic finish is quite convincing, with a well thought out ergonomic curved shape and button accessibility.
Best Motherboard for Intel
ASUS Maximus VIII Extreme
The ASUS Maximus VIII Extreme impressed us the most, topping the majority of our benchmarks. Its blend of gaming- and enthusiast-oriented features is quite compelling as it manages to appeal to both crowds, unlike other boards that often feel like they are sacrifi cing one for the other. It is this attention to detail and user experience, combined with its stellar performance and design, that lead us to unreservedly declare it the winner.
Best Consumer Tablet (10-inch & Above)
Apple iPad ProThe iPad
Pro is a huge step up from an iPad Air. The larger display and upgraded audio systems make reading, web browsing and watching movies so much more immersive. Combine its excellent productivity functionality with apps for professionals and you have an all-around excellent tablet.
Best High-end Interchangeable Lens Camera
Sony A7R II
The A7R II stands out in terms of overall performance with a greater suite of video capabilities on-board. Its in-body 5-axis image stabilization certainly gives it an edge in terms of real-world imaging capabilities. Add the fact that it's about $1,100 cheaper than the 5DS R, and the A7R II becomes the clear choice.
Best Gaming Notebook
Gigabyte P35X V5
The P35X V5 is nearly the perfect gaming notebook. It has a 15.6-inch Full HD (1,920 x 1,080 pixels) display, an Intel Core i7-6700HQ (2.6GHz, 6MB cache) processor, 16GB DDR4 RAM, NVIDIA GeForce GTX 980M GPU, and a 256GB SSD with another 1TB HDD for storage. These specs can only be surpassed by the best of high-end machines, which are usually 17-inch or larger.
Best PC Game
The Witcher 3: Wild Hunt
One of 2015's greatest open-world games in scope and content, The Witcher 3: Wild Hunt had a near perfect sense of balance between giving players things to do and allowing them to breathe. The game developers also took the unprecedented step of providing free, and meaty downloadable content after initial release.