This writer made it through the punishing SUVival Challenge 2015, with plenty of help from the Jeep he drove.
This writer made it through the punishing SUVival Challenge 2015, with plenty of help from the Jeep he drove.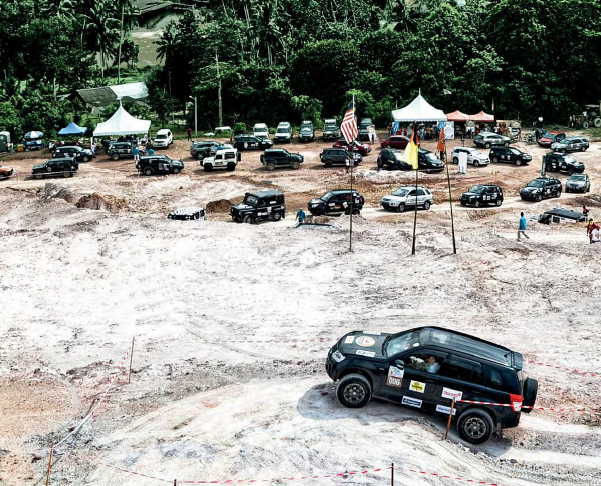 OFF-ROADING is not for the faint-hearted. I learnt this the hard way at this year's The New Paper SUVival Challenge, the 10th in the series. Its level of diffi culty was almost a perfect 10, too, because of the tough off -road course on the outskirts of Negri Sembilan, Malaysia. There was a daunting four-storey hill climb, several frightening obstacles and a menacing, metre-deep mud pit. There were also rock-riddled "roads" that could rattle my teeth, and thick tropical jungle that could shake my nerves.
All these tested the bravery of the contestants and the agility of their sports utility vehicles. My SUV on this trip was a Wrangler on loan from Jeep (a major sponsor of this event). I really wanted both Jeep and Ben to emerge unscathed. But my co-drivers (fellow motoring writers) threw caution to the wind and tackled the course with youthful enthusiasm. It wasn't long before I felt the contents of my last meal starting to come back up from my stomach.
It wasn't just the off -road driving that was diffi cult; participants also needed planning and navigation skills to do well in this contest. There were nine checkpoints between Johor Bahru and Negri Sembilan, but not all the stops were compulsory, so some had to be skipped in order to reach the finish line within the stipulated time. To make progress harder, the checkpoints were not arranged in chronological order.
The first was near the end point of Seremban, while a few were clustered in Johor. There were no clues per se for the diff erent destinations, just coordinates to be keyed into the GPS sat-nav unit provided. Thankfully, I was allowed to "uncheck" the checkpoints and head straight to the two main stops – the adventure challenge station near Malacca (where teams were tasked with adventurous activities such as kayaking and zip-line flying) and the dreaded off -road section.
That Saturday, the organisers woke us up at an ungodly hour, 5am, to start driving to the off - road course a few hours away. Apart from my sleepy state and a meal that threatened to eject itself from my tummy, the Jeep Wrangler actually coped very well with all the harsh punishment the Malaysian wilderness could hurl at it. The Wrangler's huge off -road tyres and high ground clearance were advantages in those conditions. Less rugged "softroaders" that got stuck were promptly rescued by 4x4 experts in attendance. Everyone had fun at this year's TNP SUVival Challenge, especially the winner, Edmund Lee. For me, I was glad just to "SUV-vive" the ordeal!