The world is about done with passwords, but what's going to replace them, and how good is the tech?
The world is about done with passwords, but what's going to replace them, and how good is the tech?
"Consumers hate passwords." These words, uttered earlier this year by Mastercard's head of security, Ajay Bhalla, echoes what most of us already know – that we're frustrated by having to remember strings of characters that must be changed frequently. A whopping 38 percent of Americans surveyed some years ago would rather scrub their toilet than deal with a new password – and we're sure that figure has grown since.
Passwords are a relic from the 1960s, in today's age when our palm-sized smartphones are armed with processing power greater than the early Apollo missions. But they're not that secure. We're taking a rock to a gunfight - and it's costing billions of dollars annually through cybercrime and disgruntled customers. Fortunately, tech that's more secure than even fingerprint technology (already hacked, by the way) is surfacing, and may at last eradicate the password, and its dreaded resets. We can't wait.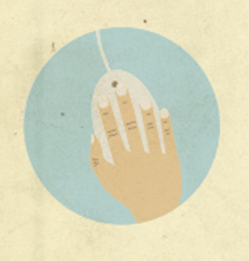 BEHAVIOURAL INDICATORS
How it works: Many modern devices can track your quirks, such as the speed of thumb scrolls, the way you use your mouse, or the gait in your steps. Combined, this profile can be 10 times harder to replicate than your fingerprint. A crook on your account can be detected within 18 seconds. Even super spies will be out of luck.
Who's offering It: Wells Fargo, which calls high net worth customers up if fraudulent behaviour is detected. Google, in Skynet fashion, is considering accumulating this very personal data to form its next security databases.
Our take: At last, something that truly celebrates being yourself, warts, quirks and all. Do note, however, that getting drunk might bar you from making huge cash transactions. Wait, that does sound useful.
VOICE RECOGNITION
How it works: No one can say your passphrase like you do, unless they can mimic the 100 vocal factors that make up your voice. Throw in Singlish for additional security.
Who's offering it: HSBC and Barclays, for mobile-based transactions, to be implemented in phases. Talktalk, one of the biggest UK telcos, for verification over service hotlines.
Our take: At last, you get to shout "Open sesame" on a daily basis, for a completely legit reason.
FACIAL RECOGNITION
How it works: Take a selfie of your mug to confirm it's you. Can a hacker use your picture? No, because you're required to blink during the login procedure.
Who's offering it: Mastercard, for payments in the UK, some parts of Europe and the US. Amazon, across all channels, patents pending.
Our take: Doubles as a constant reminder to not gain any more weight, lest your face balloons too much.
BIOSIGNATURES
How it works: Fingerprint and iris-scanning? Amateur-level, and already hacked. Keep calm to carry on – phones can measure the blood flow rate through your fingertip veins, and an earpiece can record the unique way sound echoes in your eardrums. These are the next frontier in biometric-based security.
Who's offering it: In the same vein as its voice recognition measures, Barclays has rolled out blood flow checks for corporate clients during transactions. Japanese electronics manufacturer NEC is bringing eardrum verification tech to consumers by 2018.
Our take: Free blood-pressure checks at your fingertips, pun intended. Caution: The same blood pressure shoots up if the login process fails.