Founder and chief engineer of technology company dyson.
Founder and chief engineer of technology company dyson.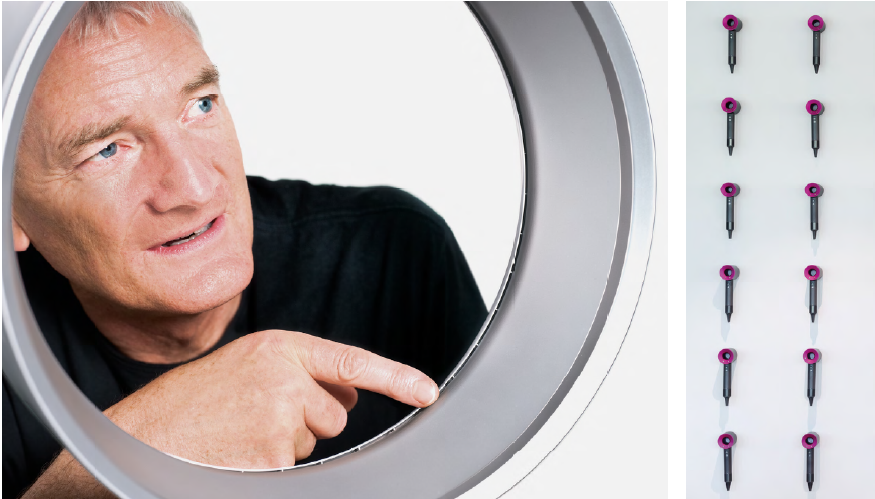 There is an extensively padded room in the newly launched Dyson Singapore Technology Centre, where almost all sound is blocked. Stay too long in there and you'll go crazy, but the deafening silence of this semi-anechoic chamber is necessary for engineers to test out Dyson's Supersonic super-quiet hairdryer (among other machines).
Away from such research labs are open-concept office spaces – where the staff work comfortably on Herman Miller Sayl chairs in a hot-desking environment – and meeting rooms named after inspiring thinkers like Henn Tan, the inventor of the thumb drive, and Sir Timothy John Berners- Lee, an English computer scientist who created the World Wide Web.
This focus on precision and ambition is a reflection of James Dyson himself, who pushed for his now-famous cyclone technology and bagless vacuum cleaner, despite initial rejections by retailers.
James, who was in Singapore to launch the new facility, says engineers can transform cities, homes and workplaces, and the Centre only deepens Dyson's commitment to solving problems.
He shares more about the future of the brand with us.
Your creativity led to the Dyson cyclone technology. Where does this creative nature come from?
I've always found myself drawn to problems and thinking up new ways to solve them. For instance, growing up, wheelbarrows were a big source of frustration – the narrow wheel was difficult to manoeuvre and sunk into soft ground too easily. I found that by replacing the wheel with a ball, it could navigate sharp turns and would not sink. This ball technology is now in our corded and cord-free vacuum cleaners today.
How do you encourage creativity in Dyson?
Often, the best solutions can come from the craziest, most unconventional of ideas. I encourage Dyson engineers to be bold – tinker, build, and test your ideas without being bogged down by what is right or wrong.
What does it take to be a Dyson engineer?
Dyson engineers are relentless perfectionists who dare to experiment without the fear of failure. As we look to build intelligence into Dyson technology, we've issued a Smart Rooms challenge. It's an escape roomtype challenge, but with software- and engineering-based problems. If you can solve it, you'll have a chance to become a Dyson engineer.
Name a great invention that inspires you.
The Mini Cooper. Conventional thinking mandates you place the engine of a car in the bonnet in a certain way, but Sir Alec Issigonis didn't believe in what everyone else was doing. He made a bold move in positioning the engine in the bonnet sideways. In doing so, he created a car that, despite being small, offered ample legroom.
What's next for the company?
There is plenty of potential in smart products and artificial intelligence. We are looking at how users interact with our technology, as well as ways our machines can communicate with one another. When our machines have a contextual understanding of what's around them, they can look after our environment without us even knowing that they're there.
ABOVE, LEFT British inventor James Dyson often cites frustration and anger as catalysts for problem-solving.
ABOVE Dyson proudly displays its Supersonic hairdryers in its new technology centre in Science Park.
(OPPOSITE) TOP RIGHT In a performance lab, Dyson engineer Cindy tests the Supersonic on different types of tresses – checking for results showing smoothness, shine, and shape.
MIDDLE This semianechoic chamber is part of Dyson's $20-million investment in acoustic chamber facilities, to make its machines as silent as possible!
LEFT Dyson has a range of cordless stick vacuums, including an Animal edition that comes with extra tools for homes with pets.