While dealing with the pandemic, homebased learning and chocolate bribes, start-up darling Darius Cheung plots a better solution to today's property problems.
Darius Cheung appeared on my Zoom screen wearing a mask, the de facto accessory in a Covid-19 world. Cheung was not at home. As if on cue, the serial entrepreneur offered without being asked: "I'm at the hospital." His four-year-old daughter Shan had fallen just a few hours before the interview and sustained a big gash on her elbow. Cheung and his wife Roshni Mahtani, CEO of Tickled Media, rushed her to the A&E department. "There was a lot of bleeding and we weren't sure how serious the injury was. But the doctors have looked at it and said that she's going to be okay. She probably just needs a few stitches. Honestly, I think that's as much excitement as I've had this year," says Cheung with a wry smile. That might be a strange statement to make, considering the state of the world we live in now but Cheung is Zen personified. His friends and loved ones have said that he might be a little too easy-going, which some might consider peculiar considering that Cheung heads 99.co, one of the biggest property technology portals in the region. "In a way, I don't think this is that big of a deal if you consider it in the grand scheme of things."
His daughter, on the other, is a huge deal to him. His Instagram feed is peppered with shots of Shan growing up. From kindergarten graduation to playing dress-up for Halloween, parenthood has changed the man he is today.
He says she has grounded him and changed the way he approaches life and work. Cheung has a keener sense of his mortality now and is more aware of how he spends his time. More importantly, he feels a certain responsibility and hopes to shape a better world for his daughter (and other potential future children) through 99.co.
In that sense, he took the first step towards that four years ago. When his wife was six months pregnant, the two of them decided to move closer to the office to prepare for the baby's arrival. There was an oversupply of apartments for rent then, so Cheung thought it would have been easy to snag one at a reasonable price.
Unfortunately, many landlords refused to rent to the husband and wife when they found out Mahtani was Indian. In response, Cheung launched the Regardless of Race campaign to curb ethnic exclusion in the local rental market. He included a "Diversity Friendly" listing option on 99.co and encouraged others to make a difference in whatever small way they could. His impassioned blog post went viral and kick-started debates about racism and prejudice in the property market in Singapore, with multiple international news outlets covering the issue.
Today, while it's still not illegal for landlords to discriminate based on race, there are promising signs that Singapore is slowly changing, thanks in part to Cheung's past efforts.
In the meantime, Cheung is dealing with a more pressing matter: Chinese lessons for Shan. When home-based learning was implemented because of Covid-19, he decided that he would teach her Mandarin. Every morning, an alarm clock goes off at 9am, signalling the start of a lesson. "It's become my most favourite sound in the world."
And his favourite word of the moment is chocolate. "When she goes completely nuts, we give her chocolates. It's the bribe that we both agreed on," he explains, laughing. "We have an agreement between us. If we give her chocolate, she must stop crying. Sometimes she uses it to her advantage and gets me to pull out the chocolate." Naturally, Cheung always gives in.
Unfortunately, temper tantrums at work during this uncertain Covid-19 period cannot be resolved with chocolate. Even though 99.co isn't adversely affected, considering that it's primarily an online business, its transaction volumes have gone down by "25 per cent or so", reveals Cheung. It's not surprising since home buyers prefer a viewing in person before making a decision.
In response, Cheung and his team have rolled out real-time viewing through video calls and listings. This ability to respond quickly to changes is one of the core reasons that have made 99.co the largest real estate portal in Singapore. Based on its current growth trajectory, it could become one of the top two players in South-east Asia soon..
This is a testament to Cheung's neversaydie spirit, a quality that has never once dimmed on this long journey. His story and success have been enshrined in Singapore start-up history for some time now. A serial entrepreneur, he co-founded mobile security firm tenCube in 2005. Five years later, software giant McAfee acquired his company, reportedly for a whopping S$25 million. He was 25 then.
He could have retired, but he was addicted to the hustle. He became an angel investor, was an adviser for other start-ups, built another – BillPin – that failed and then created 99.co.
For Cheung, the thrill of the hunt has always been in solving problems. Growing up, he remembers heading to his father's printing factory to play. His father started this business "because he thought everything in life needed printing".
Cheung's first business lesson, taught by his father, involved understanding that it's better to build a business that revolved around new technology, had a growing market and could create an impact, rather than start one that was needed, like printing.
Cheung learnt his second from Sam Brannan, California's first millionaire. Brannan lived during the 1850s California gold rush but didn't make his money from the glistening metal. Instead, he bought all the shovels around the area and sold them at a mark-up to prospectors hoping to find gold and strike it rich.
Cheung also picked up some cues from a merchant named Levi Strauss who crafted pants from a then-new material called denim around the same period. Tough and strong, the pants could withstand the rough terrain gold diggers worked in. These "gold digger's pants" formed the foundation for the Levi Strauss & Co. clothing company.
Cheung's multiple businesses have been guided by these principles. "It's important to catch a big wave," he says. And, in his opinion, today's big wave, or gold digger's pants, would be in the realm of cybersecurity. He acknowledges that data is an incredibly important resource now and so is the need to protect it because data breaches have become increasingly commonplace, evidenced by the multiple cases in recent years.
Many of these companies are still scrambling to find solutions to plug the holes that hackers are finding.
Beyond data, however, he foresees that the fifth generation of mobile communications – 5G – will be a dramatic game-changer. Think augmented reality letting you try on clothes in the comfort of your bedroom and doctors making accurate diagnoses no matter where you are on the planet.
With the advent of 4G spawning behemoths such as Grab, Spotify and Netflix – mobile broadband and cheap data enabled these companies to grow exponentially – it's no wonder Cheung is riding high on the possible impact of 5G.
Economists have already estimated that it will grow the global economy by US$12 trillion (S$17 trillion) in 2035.
That said, Cheung admits that he hasn't been thinking about building the next gold digger's pants. When not focusing on his family, he spends a lot of time in the office building and growing 99.co. Even though it's been six years since he founded the company, he believes that there's still a lot more he can do in the property tech space.
Last August, the portal raised another US$15.2 million in its Series B funding round that was led by investors MindWorks Venture and Allianz X with participation from current investors, including Brazilian billionaire entrepreneur and angel investor Eduardo Saverin.
Cheung is aiming to use the fresh capital to achieve several things – build and extend in its current core markets of Singapore and Indonesia, launch new markets, and explore a new vertical: property-related financial products that encompass insurance, lending and mortgage instruments. "There's still a lot more work to be done," he adds.
Interestingly enough, despite his successes in life, Cheung reveals that if he had the chance to turn back time, he would have a told a younger Cheung, fresh out of college, to move to China. "I graduated just at the start of China's massive transformation in the early 2000s. On hindsight now, there were so many things that happened there that could have shaped my life. Who knows how I would have turned out?"
How he's turned out, so far, has been pretty great. This is a man focused on creating a legacy his daughter would be proud of. He's well on his way there now, thanks to his success with tenCube and now, the meteoric growth and expansion of 99.co.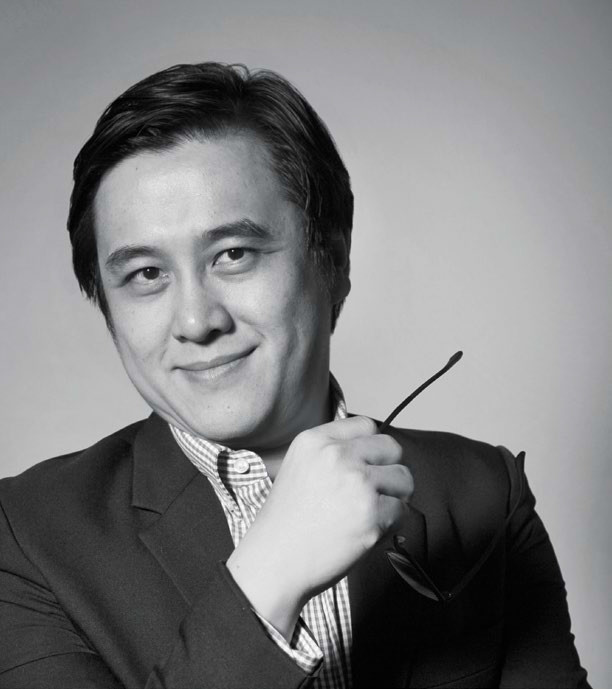 "When my daughter goes nuts, we give her chocolate. It's the bribe that we've both agreed on. We have an agreement between us. If we give her chocolate, she must stop crying. Sometimes, she uses it to her advantage."