Living on your own comes with many joys and challenges. Here are 30 nifty appliances that make flying solo a breeze.
The number of people who choose to live alone is skyrocketing globally. The Department of Statistic Singapore states that in 2000, there were 75,400 one-person households in Singapore, comprising 8.2 per cent of all resident households on the island. This figure almost tripled in 2019 to 208,000 households. Sociologist Angelique Chan had attributed this trend to the growing affluence and preference for privacy that applies to all age groups in The Straits Times article in 2018, when the single household number was 167,900. Safe to say that this trend is here to stay.
Living solo comes with many joys and challenges. Picture this: a quiet weekend spent on a plush sofa, surrounded by the things you love and doing whatever you like, whenever you want with the space. You can freely be as introverted and obsessive about cataloguing your items and decorating your home. But having total control of your living space is a two-edged sword: it also means you really have to do everything yourself. Thank god for technology, this is easier than ever with the help of some nifty appliances. Here are 30 of our picks of the best machines for solo living.
FOR THE LIVING SPACE
The living space is all about comfort and style. And these appliances are all about keeping the space comfortable, clean, and stylish.
1 DYSON V8 SLIM CORD-FREE VACUUM CLEANER from $549
At 2.15kg, V8 Slim is Dyson's lightest cord-free vacuum cleaner to date. It is engineered for compact Asian homes like HDB units, and comes with accessories like Light-Pipe Crevice Tool and LED light to reach deep and dark crevices.
2 BEOS OUND SHAPE MODU LARWALL SPEAKER SYSTEM from $6,500
This modular, wall-mounted architectural speaker system is both an art and a superior sound system that can improve the acoustics in your space. Comes in a preselected set of six modules. Customers can also customise a unique set 
3 SAMSUNG THE FRAME QLED TV from $2,582
TV when it's on, art when it's off. Available in three sizes, this TV range is all you need to decorate your entertainment space. It comes with 20 art selections with over 1,200 more available via Samsung Art Store.
4 LG HOM-BOT $1,499
This robot vacuum cleaner sweeps and mops at the same time thanks to its detachable water tank. You can control the robot remotely with LG ThinQ app so it can make sure you arrive home to sparkling clean floors.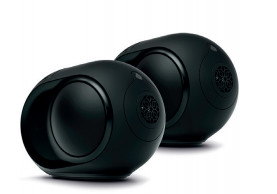 5 DEVIALET PHANTOM REACTO R from $1,890
Iconic French audiophile brand Devialet's smallest sound system comes in stylish white and matt black versions. It delivers the best size to power and sound performance ratio.
6 LG PURICARE MINI AIR PURIFIER $349
Weighing just 530 grams (that's less than the weight of a small water bottle), this wireless portable air purifier can freshen the air up to eight hours at low speed and two hours at high speed with its battery alone.
7 BOSCH CORDLESS VACUUM CLEANER $1,099
Comes with multiple accessories to clean all dirt from the floor to the ceiling and even in your car. Fast charging exchangeable battery to ensure a smooth and continuous cleaning process.
CONSIDER THIS
SAMSUNG MULTI SPLIT INVERTER AIR CONDITIONER $4,399
Boasting the highest energy efficiency rating thanks to its Digital Inverter technology, this aircon unit features an air-purifying technology which works like an ionizer, trapping microscopic dust particles and also allergens in the air.
BIG TICKET ITEMS
Choosing big-ticket appliances for solo living can be tricky. Size may not matter so much compared to performance, so start by thinking about what works for you and prioritise and invest wisely.
8 SAMSUNG QUICKDRIVE FRONT LOAD WASHING MACHINE $1,199
Reduces washing time by up to 50 per cent using up to 20 per cent less energy without compromising its performance. It also features a handy small door to pop in any forgotten piece when the cycle has started.
9 HAFE LEDOMINO RADIANT HOB $588
Takes up a compact area of 30 x 52 cm. It features two radiant cooking zones with timer control, childproof lock, residual indicator heat, and overflow safety device system.
10 SUB ZERO 24-INCH UNDERCOUNTER WINE STORAGE Price by request
At just 61 cm wide, this wine storage can fit inside the kitchen carpentry (or elsewhere). It features dual temperature so you can store both reds and whites properly, and six slide-out racks that can hold up to 46 bottles so you can have your stash and build an investment collection too.
11 WOLF 15-INCH INDUCTION COOKTOP Price by request
This 38-cm-wide glossy black ceramic cooktop features magnetic induction technology that evenly distributes heat to cookware while remaining relatively cool to the touch. It also responds 40 per cent faster to temperature than gas or electric hobs.
12 BOSCH WASHER DRYER $2,199
Can wash up to 8kg and dry up to 5kg. It also has a function that washes and dries 1kg laundry load under an hour with efficient energy and water. Perfect for solo daily use.
13 BOSCH COMPACT DISHWASHER $1,099
At 54.5cm-wide, 59.5cm-tall and 63cm-deep, this dishwasher is perfect for small spaces simply put it on the counter. It offers six modes of washing, hushed operation, and glass protection technology.
14 HAFELE BUILT-IN DISHWASHER $998
For those of you who are looking for a built-in dishwasher, this one measures 55.5 x 45.8 x 55cm (width x height x depth), which will fit comfortably in your standard kitchen carpentry.
15 SUB-ZERO 36-INCH REFRIGERATOR/FREEZER WITH GLASS DOOR Price by request
Sanitises the air every 20 minutes using NASA-based air purification technology, for your bragging rights. Features slide-out glass shelves with adjustable gates so you can keep tabs of everything inside it with ease.
16 SAMSUNG TWIN COOLING PLUS TOP MOUNT FREEZE $1,169
Features two independent cooling systems. The freezer can be converted into a fridge with a push of a button. Measures 72cm in width and 178.5cm in height with 79cm depth.
IMAGINE COMING HOME TO DISCOVER WILTED VEGS AND FREEZER-BURNT MEAT. IT'S A HASSLE TO MAKE A TRIP FOR GROCERIES AFTER A LONG DAY, SO INVEST IN A FRIDGE THAT KEEPS YOUR FOOD AT OPTIMUM FRESHNESS."
KAREN GONZAGO & YAM CHURN MENG, SUB-ZERO & WOLF ASIA
CONSIDER THIS
BURPURR BASIC PET FEEDER $99
So maybe you share your solo life with a pet or two. A pet feeder with a schedule function will make feeding them easier than ever. This one has a four-litre capacity and can set up to six meals per day. Suitable for cats, dogs and rabbits.
17 SMEG BREAKFAST SET KETTLE KLF03 AND TOASTER TSF01 offered as a bundle for $368 (UP $228 each) until 31 July 2020
Smeg is always reliable to add pops of colour and a touch of retro to the dining and kitchen area. Both are simple, fuss-free appliances with just the right capacity for one person (and maybe a guest).
FOR THE KITCHEN & DINING SPACE
One of the most common pitfalls of living solo is managing your diet and rationing the right amount of food. Eating out is an option for busy individuals, but it may not be healthy for both your body and wallet in the long run (also, think about the amount of trash you're generating from all those takeout packages!). These appliances have the right capacities and features to manage it with style.
18 SMEGDRIP COFFEE MACHINEDCF 02 from $238
A fuss-free stylish coffee machine that produces up to ten cups in one go and keeps the coffee hot for 40 minutes - should be enough for the coffee addicts.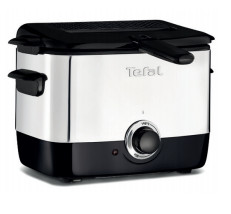 19 TEFAL F2200 MINI FRYER $79.90
Fries up to 600g of food with less oil and energy. Features an adjustable thermostat with 150-190°C temperature. Comes with a two-year warranty.
20 WMF KITCHENMINIS2 - EGG COOKER $99
One of those peculiarly specific appliances that is proven to be super handy for solo living. Measuring 19.8 x 6 x 13.2cm (length x width x height), it cooks two eggs to perfection by adjusting the water to the size of the eggs.
21 KITCHENAID PRECISION GOOSENECK DIGITAL KETTLE from $367.50
A kettle for serious brewers, this precision one-litre kettle offers one-degree temperature increments ranging from 140-212°F, with the option to hold for 30 minutes.
22 KITCHENAID ARTISAN 3.3 QUART TILT-HEAD STAND MIXER $649
Mini footprint, mighty power - this stand mixer features ten optimised speeds and tilt-head design for easy accessories switch and access to the bowl. Its three-litre bowl can make around five dozen cookies.
23 WMF KITCHENMINIS SMOOTHIE-TO-GO $79
A must-have for busy smoothie lovers, it turns solid ingredients, including ice cubes into 600ml smoothies at 23,000 rpm.
24 KITCHENAID 830ML MINI FOOD CHOPPER $129
The holy grail of time-saving kitchen appliances, this compact and lightweight chopper has the capacity of 830ml and is ideal for everyday use - perfect for making your favourite salsa and sambal.
25 PHILIP SVIVA COLLECTION MINI RICE COOKER $109
What's an Asian kitchen without a rice cooker? Touted as one of the most stylish rice cookers in the market, this 0.7-litre cooker holds four cups of rice and offers five cooking functions - no need to worry about leftovers!
FOR THE MASTER SUITE
The most private inner sanctum of a bachelor/ette pad is the master suite, which ideally comprises the bedroom, the ensuite bathroom and the walk-in wardrobe. It is a place of wellness, a place to recharge your energy. Here are some of the items to enhance the master suite.
26 TEFAL TWEENY 2IN 1$159
A hybrid of steam iron and garment steamer that mercifully does not require any setting. Simply plug in and use at your discretion to remove creases from your garments, vertically and horizontally.
27 BEOSOUND A1 2ND-GEN SPEAKER $389
The first portable Bluetooth speaker in the market to integrate Alexa voice assistant that makes it easy to access music, drop in on a loved one or try out a new recipe. Dustproof, waterproof and featuring 18 hours of playtime, you can take this smart little thing to the shower and bath.
28 LG STYLER $3,299
A must-have walk-in wardrobe fixture, The Styler is a clothing care system that refreshes your clothes in just 20 minutes. This slim cabinet steams your clothes and eliminates 99.9 per cent allergens and bacteria. Say goodbye to dry-clean runs!
29 DYSON LIGHTCYCLE TASK LIGHT $799
It's easy to lose track of days during the WFH period, especially with no one around to remind you. This task light is not only suitable for the study, but also in the bedroom, where it can help to regulate your circadian rhythm via the Dyson Link app.
30 OSIM UMIST DREAM HUMIDIFIER $79
Featuring ultrasonic technology, this delightful small (21.2 x 20 x 13.3 cm) humidifier creates the ideal humidity level in the air to provide a hydrated, comfortable and healthier indoor environment for a good night's sleep.
CONSIDER THIS
GOOGLE HOME $169
The OG home assistant, this hands-free, voicecommand smart speaker does everything from playing music to setting up alarms for your schedule and serves as the control centre for the smart features in your home.
text ASIH JENIE