Find out why co-living spaces offer stylish living while still being good for the earth as well.
You've probably heard the term "co-living" in the last few months and wondered what it was. An alternative to the traditional rental flat, co-living spaces are a rising trend that offers the flexibility of a short-term stay, the perks of housekeeping services, and the possibility of meeting new like-minded friends -- all in one package. They're the perfect option for professionals and students who don't want the hassle and commitment of a rental flat, but need somewhere to stay and socialise with new people.
Co-living also helps to promote sustainable living, thanks to resource sharing: when a few individuals live together and use the same communal spaces, the environmental costs are a lot lower compared to when these individuals live in separate homes. Most spaces are also located close to the heart of the city, so commute times – and environmental pollution possibilities – are reduced.
In co-living, you get the privacy of your own room, plus a shared kitchen and living area. Utilities and housekeeping are usually included in the rate as well, plus a whole host of community events like yoga classes and game nights that help your social life stay on track. Interested to find out more? Here are some cool co-living options to consider.
A marriage of heritage architecture and local design talent, this Figment shophouse celebrates both the old and the new.
BOTTOM RIGHT
The shophouse layout offers possibilities for unique design features.
TOP RIGHT
Quirky furniture takes centrestage in lyf's communal spaces.
BOTTOM LEFT
Cooking is encouraged in their stylish, well-equipped kitchens.
BOTTOM RIGHT
Rooms in lyf feature plenty of storage space.
LYF
Filled with neon signs, quirky design, and even a humansized hamster workout wheel, lyf's vibe is decidedly tonguein-cheek and geared towards those who thrive in a vibrant environment. Community gettogethers are aplenty - you can look forward to social events like movie nights, yoga classes, and pub crawls.
WHO'S IT FOR
Millenials who want a vibrant living space full of personality
LOCATIONS
Funan, Farrer Park, One-North (2021)
STARTING FROM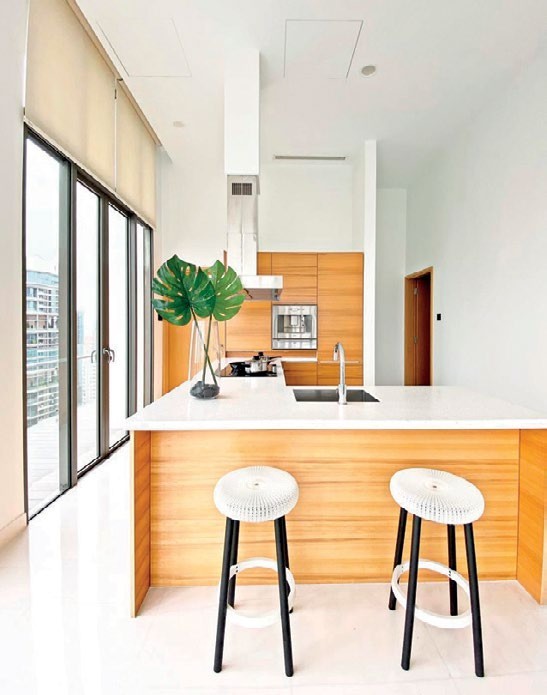 FIGMENT
Situated in areas with historical significance, Figment – formerly known as the Shophouse Series – offers tenants a taste of living in heritage architecture. The interiors of these shophouses also showcase local design talent, resulting in stylish, oneof-a-kind spaces that are far from ordinary.
WHO'S IT FOR
Design lovers who value heritage
LOCATIONS
Tanjong Pagar, Emerald Hill, Novena, Joo Chiat and more
STARTING FROM
$2,200 a month for a shophouse suite
Find out more about Figment at www.theshophouseseries.com.
LOGIN
Featuring bright, airy spaces with designer furniture, Login offers the sanctuary of a home environment, but there's plenty of vibrant community spirit, too. Their events include cooking classes, art jamming, and even boxing - you'll never be bored.
WHO'S IT FOR
Those who want an intimate home environment
LOCATIONS
Queenstown, Novena, East Coast, Orchard Road
STARTING FROM
$1,200 a month for a common bedroom
Find out more about Login at www.loginapartment.com.
TOP LEFT
The warmth of this kitchen by Login beckons housemates to gather and chat.
BOTTOM
Fitness buffs will appreciate amenities like swimming pools.
COVE LIVING
Equipped with super-fast mesh WiFi, large TV screens with Chromecast, and a convenient online system for maintenance requests to billing, Cove Living is the ideal choice for those who want an apartment with minimal hassle. They offer a range of living options from condominium apartments to heritage shophouses.
WHO'S IT FOR
Those who want a smooth, seamless move
LOCATIONS
Novena, River Valley, Pasir Panjang, Farrer Park and more
STARTING FROM
$1,000 a month for a common bedroom
Find out more about Cove Living at www.coveliving.co.
TOP LEFT
The façade of a heritage building owned by Cove Living in Joo Chiat.
TOP RIGHT
The shophousestyle windows are set off by the minimalist, contemporary decor of the bedroom.
COOLIV
With a gym, outdoor pool, and BBQ facilities, Cooliv offers an active lifestyle for its members. It's also got a co-working space and meeting rooms, so your work needs are taken care of, whether you're opting for a short- or long-term stay.
WHO'S IT FOR
Professionals who work hard and play hard
LOCATIONS
Pasir Panjang
STARTING FROM
$3200 a month for a superior room with ensuite bathroom
Find out more about Cooliv at cooliv.com.sg.
ABOVE
Large, open spaces in Cooliv's communal areas encourage socialisation.
WHILE A REGULAR FLAT RENTAL MAY HAVE RESTRICTIONS ON COOKING AND LAUNDRY, CO-LIVING HAS NO SUCH LIMITATIONS, AND YOU'RE EVEN ENCOURAGED TO DO THESE THINGS TOGETHER WITH YOUR ROOMMATES.
HMLET
One of the bigger players in the market, Hmlet, which derives its name from hamlet, or small village, has several locations in the heart of Singapore. You'll feel right at home with the warm, contemporary vibe of their fully-furnished apartments, and there's even an app for you to book housekeeping and RSVP to their community events.
WHO'S IT FOR
People who want a stylish home away from home
LOCATIONS
Bartley, Tiong Bahru, Bukit Timah, CBD area and more
STARTING FROM
$1,000 a month for a single room with shared bathroom
Find out more about Hmlet at www.hmlet.com.
Expect stylish, contemporary spaces you'll be proud to call home.
TOP
The façade of the Hmlet building in Joo Chiat.
ABOVE
Hmlet offers plenty of opportunities for making lifelong friends.
CO-LIVING FAQS WHAT'S THE MINIMUM STAY REQUIRED?
According to Singapore laws, the minimum duration for a lease is three months. However, some co-living spaces offer more flexibility where you can rent for even just a day.
WILL I STILL HAVE PRIVACY IN A CO-LIVING SPACE?
Yes, you will — even if you're staying with a few others. The privacy is usually flexible, so you can choose to hang out in the communal area or retreat to your room. Most spaces also offer ensuite bathrooms, or limit the bathroom-to-people ratio.
HOW IS CO-LIVING DIFFERENT FROM A FLAT-SHARE?
Co-living offers a lot more flexibility in terms of rental duration and activities. For example, while a regular flat rental may have restrictions on cooking and laundry, co-living has no such limitations, and you're even encouraged to do these things together with your roommates. Also, as a cherry on top, most spaces include weekly housekeeping too.
FACTORS TO CONSIDER WHEN SEARCHING FOR A CO-LIVING SPACE.
Apart from rates and locations, the most important thing to look for is like-minded people. Co-living spaces each have their own niche market, so look for one that appeals to you and chances are you'll find people like you as well. Most spaces will arrange for a viewing first, so you can get a feel for who lives there.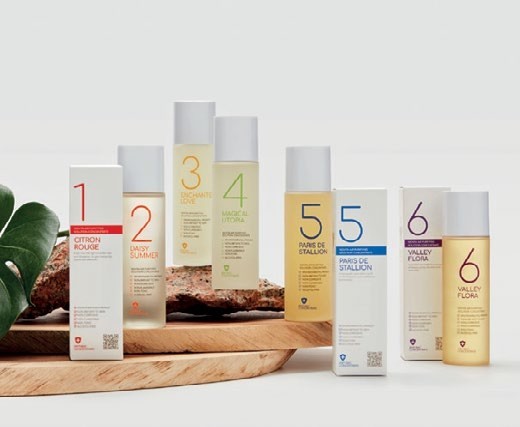 BREATHE EASY
The air in your home and office could be just as polluted as the air outside - think dust particles, mold spores and airborne microorganisms that can cause various health problems. Novita's AR3 and AR6 water-based air revitalisers have been tested and proven to eliminate 99.99 per cent of seven types of airborne pathogens in just 30 seconds when you use it with the brand's air purifying solution concentrate. It electrostatically charges and vaporises the concentrate, which is released into the air to combat and oxidise airborne bacteria.  The AR3 and AR6 are priced at $50 and $70 respectively.
The concentrate retails at $40, available in six scents. Available at the novita Air.Water.Body Experience Store, the novita eStore and retail counters.
 
PERSONALISED COMFORT
Woosa Sleep's adjustable bed base is designed to accommodate your go-to snoozing position, or be used like a recliner for reading or watching TV shows. With hydraulic motors that are made in Germany, you can adjust it to elevate your head, your legs, or both so you recline in a seemingly weightless zero-gravity position, all via a wireless remote control. It's compatible with the Woosa mattress, and comes with underbed lighting and USB charging ports too.
The adjustable base is priced from $1,399. Get an additional 10% off when you purchase it with the Woosa mattress. It is available at woosa.sg. 
COSY CORNERS
Room dividers are a quick and efficient way to carve out an intimate space without actually building a wall. Arflex's Diva Screen isn't just stylish; you can choose from different panel sizes and fabrics to suit your space.
The Arflex Diva Screen is available at all Space Furniture stores, price on enquiry.
DREAM HOME CALLING
Furnishing your home is no easy feat, and if you're after a fuss-free process with accessible prices, you're in luck. SP Homes' one-stop home furniture showroom is worth a visit, with a slew of living room, bedroom and kitchen set-ups that let you envision your future abode. Not just a specialist in customised home furniture, it also offers design consultation, site measurement services and 3D renderings, sans the need for extra charges or design fees. There's also an array of materials to choose from, including laminate designs to door handles, upholstery of headboards and countertop options. 
Visit SP Homes at 12 Tai Seng Link, or find out more at www.sphomes.com.
TEXT MICHELLE LEE