Experience the World's First Academic Spa in Bangkok.
Experience the World's First Academic Spa in Bangkok.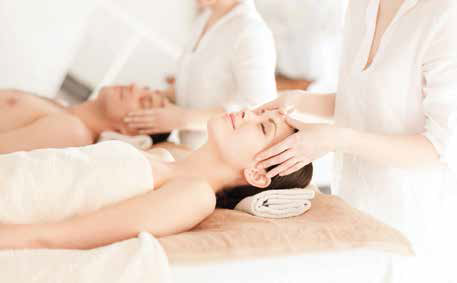 CELEBRATING ITS NINTH YEAR, arom:D life, Bangkok-based well-being conglomerate, emphasises its positioning as the award-winning, world's rst academic spa that offers the innovative experience of Thai spa, aesthetic and aromachology products for urbane lifestyles.
Located right in the heart of Soi Saladaeng Silom, arom:D life is easily accessible from Bangkok's premier business district and from some of the city's most popular tourist attractions. guests are welcomed with a mood tea, followed by the treatment consultation that allows experienced therapists to tailor the experience to individual needs. Visitors can also apply for the rst and only academic spa workshop and get certi cation from the award-winning Thai spa gurus. The one-day spa workshop includes the wisdom of Thai spa with both theory and practice, Thai yoga, mood therapy, a tea break as well as authentic Thai spa treatments. The spa's master therapists will ensure all guest experiences are holistic: one that restores the mind, body and spirit to achieve a feel-good experience.
Arom:D life
Saladaeng, Bandara Suite Hotel, Silom Rd., Bangkok
Tel: (66) 2636 1277
www.aromdlife.com