Much improved connectivity options over the previous version.
Externally, there isn't that much that's different with the new SoundTouch 30 this year from last. The series III edition still retains the same tried and tested design, with a slight update to the finish. Instead of a brushed metal finish, you now get what seems to be a patterned finish. Even the remote control hasn't changed much, other than the fact that a Bluetooth icon sits next to the Auxiliary symbol for changing sources.
What has changed though, is that the SoundTouch 30 now supports multi-room streaming control over Bluetooth as well as Wi-Fi. Changes have actually been worked throughout the entire series of SoundTouch systems so the new systems are backward compatible with them, meaning you'll just need one series III speaker in your home to get Bluetooth control over all your systems.
The Wi-Fi support has also been upgraded to give you better range and reliability, as the connection is now based on the 802.11n dual-band protocol, and the inclusion of 5GHz support allows for stronger connections in light of the crowded Wi-Fi environments of today's apartment buildings.
Setup was again a breeze, and perhaps even faster this time over Wi-Fi as the system was quickly picked up once we updated the desktop app on our laptop hosting our iTunes Library. Nothing much has changed on the interface side too, as you again are presented with six channels that you can preset audio sources. Once stored, the channels remember which sources you set them to and store the connection, so you can play the sources right from the speaker without further setup. Pressing one of the buttons on the speaker immediately starts it playing, provided the source is available.
Again, the changes here are what you don't see. Where there wasn't really proper support for High Resolution Audio in the previous series, the current generation of SoundTouch 30s will support both FLAC and ALAC formats so you have additional playback choices this time. On our own testing, it does seem like the new systems support 192 kHz/24 bit audio files, so that another plus.
It's also interesting to note that the speakers have come down slightly in price, from $1,099 for the series II to S$999 in the current series, making it better value for money.
Much improved connectivity options over the previous version.
  Number of streaming services supported is still low.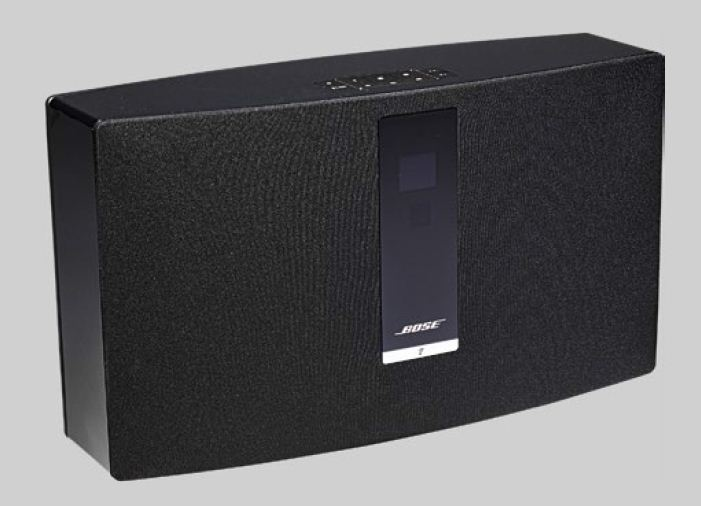 AT A GLANCE
Dimensions 24.6 x 43.5 x 18.0cm
Weight 11.7kg
Power Output N/A
Price $999