These sexy styles are hot off the Autumn/Winter runways, yet super easy to replicate. Here's how…
These sexy styles are hot off the Autumn/Winter runways, yet super easy to replicate. Here's how…

Bejewelled Mix
The runways sparkled with a festive assortment of hair accessories, be it small metallic floral pins or large bejewelled barrettes and diadems. They were piled onto messy updos, or added to loose braids – the key idea here is an imperfect, easygoing vibe.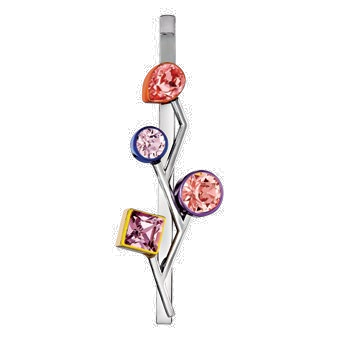 Side Lines
The side part got a reinvention at Dior, Proenza Schouler and Calvin Klein. It goes deep and is for the woman unafraid to make a statement. This simple hair trick gives the illusion of more voluminous hair and helps bring balance to asymmetrical features. It's also, thankfully, flattering for all face shapes!
The Ripple Effect
Soft waves cascading down from a centre part channels Parisian chic effortlessly, as the Alberta Ferretti, Versace and Balmain models showed. Director of KIMAGE, Monica Tan, says, "For straight hair, use a curling iron on dry hair and follow with a hair oil. If you have curls, braid semidry hair, then loosen and run your fingers through."
The Wrapped Ponytail
From Kate Spade to Salvatore Ferragamo, the basic low ponytail graced the runways with its simplicity and elegance. But Suno took it to the next level by tying it all up with a chic velvet ribbon! It's a creative way to add a charming touch to an everyday hairstyle, and is so easy to achieve.
Slick n' Sleek
The wet look left an impression at the Giambattista Valli and Paco Rabanne shows, but slicked back in a way that's neat and deliberate, not fresh-out-of-theshower dishevelled. To work this ultra-mod look, "section your hair into two horizontal parts", advises Director John Tham of Salon Vim Wisma, "and apply mousse with a comb, working upwards".