Big applause to the strong women who strutted their stuff at our three-hour dance-a-thon.
Big applause to the strong women who strutted their stuff at our three-hour dance-a-thon.
Most people spend their Saturday afternoon lounging at a cafe, but not these women. Over 260 showed up for Shape Glow 2016, a three-hour workout that left them sweaty, hungry and tired.
Their motivation? Fitness, and fun, of course.
Dressed in groovy outfits, participants made their way to The Ground Theatre at *Scape to register and secure their spots. The hall was filled with pop music and bright disco lights, psyching everyone for the physical activities to come. Event host and radio DJ Charmaine Yee helped set the mood with her lively banter.
While waiting for the event to start, participants checked out sponsors' booths: Amore Fitness, for a complimentary body composition analysis; Belif, to take part in a lucky draw to win the brand's best-selling products; and Florida's Natural, for free bottles of orange and apple juice.
Led by Amore Fitness instructor Karen, the first workout, Funkblitz, had everyone in smiles and laughter as they tried to master a sequence of challenging hip-hop, street and funk dance moves.
Dialing up the intensity was Kickblitz, a newly created routine that combined kickboxing moves and high-intensity exercises like burpees, skipping and jumping jacks. Under instructor Bong's energetic coaching, participants threw their best kicks and punches to the beat of heart-pumping music.
Finally, it was time for the hotly anticipated Zumba. Everyone was in their element as they swayed and shimmied uninhibitedly to Latin tunes. Towards the end, instructor Francis split the crowd into two groups for a friendly dance-off.
Not only did they enjoy sweating it out, but 30 participants also won prizes for being the best dressed, most energetic and best Zumba dancers. Everyone walked away with goodie bags worth more than $160 each. What a rewarding Saturday!
WATCH THESE VIDS!
SHAPE GLOW'S BEST DRESSED LIST www.bit.ly/shapeglow2016-best-dressers 
HIGHLIGHTS FROM SHAPE GLOW www.bit.ly/shapeglow2016-highlights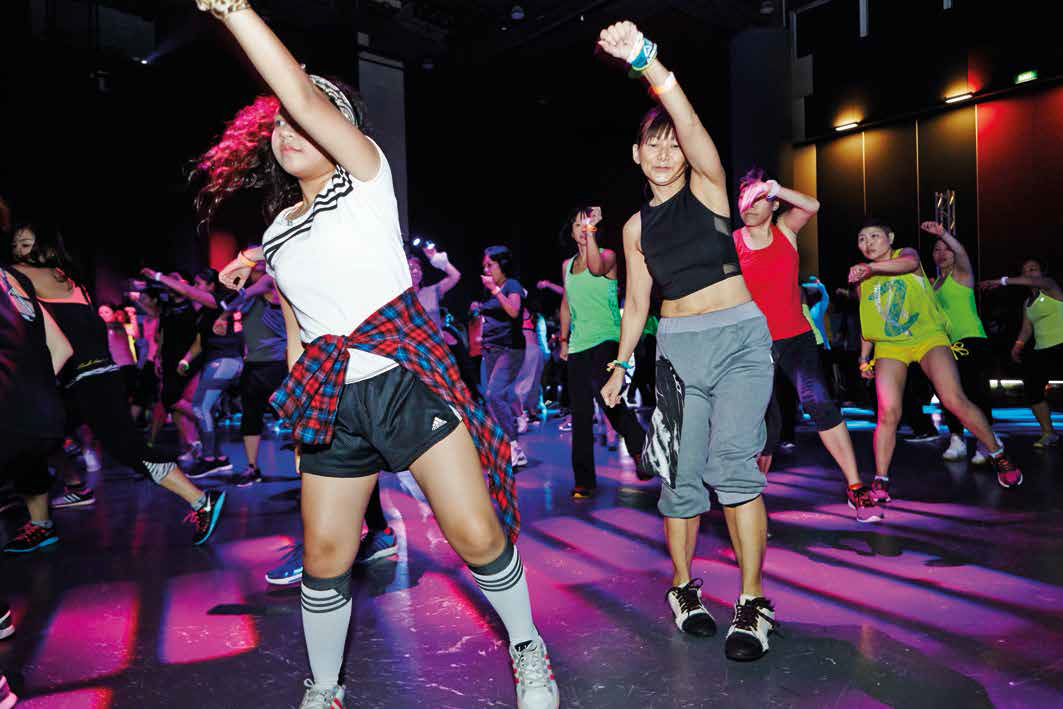 WE COULDN'T HAVE DONE IT WITHOUT YOU!
CO-PRESENTER AMORE FITNESS
OFFICIAL SKINCARE BELIF
OFFICIAL JUICE FLORIDA'S NATURAL
OFFICIAL SANITARY NAPKIN SOFY