OWNER OF BAREL, A 60 YEAROLD ITALIAN ARTISANAL FURNITURE SPECIALIST
OWNER OF BAREL, A 60 YEAROLD ITALIAN ARTISANAL FURNITURE SPECIALIST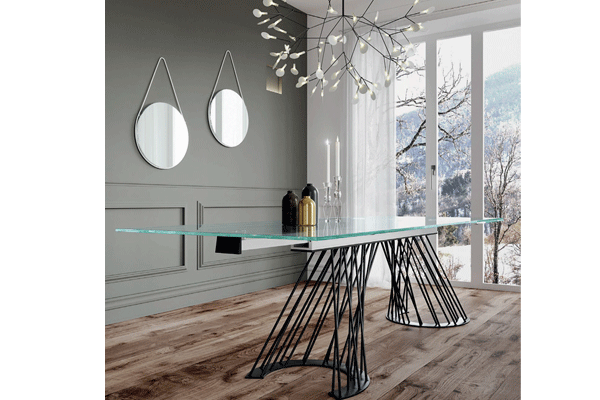 Why did you choose Singapore as Barel's first destination in South-east Asia?
Barel has been looking to enter the Asian markets since a few years ago. We believe there's great growth potential here, and Singapore is the perfect gateway to several countries in the region. As such, we are always looking for the correct solutions and partners.
Tell us more about the collaboration with local designer Jarrod Lim.
We wanted to collaborate with a successful Asian designer to demonstrate our international view and better understand what local consumers are looking for. When I first met local award-winning designer Jarrod Lim, we immediately realised a mutual interest to cooperate as we had the same vision — to create original, design-driven furniture pieces. After weeks of intense dialogue, he proposed the design of the Ming collection, and Barel immediately began work on it. We introduced it during the Salone del Mobile Milano in April, and it was a huge hit!
How does Barel keep up to date with design trends, while maintaining the brand's philosophy?
We always try to collaborate with forwardthinking and internationally renowned designers and artists, including Simone Micheli, Elio Garis and Lorenzo Stano.
These collaborations allow for the discovery of contemporary designs, complemented with Barel's craftsmanship.
As the younger generation of the Barel family, what do you aim to achieve?
When my grandfather founded the company in 1956, the challenge was to create quality furniture for a demanding market. He understood that producing high-end quality products was the recipe for success.
Now, my father – who runs the company – understands that it is time to explore beyond the European market. This choice has kept the company safe from some of the greatest crises of the Italian furniture industry, particularly between 2010 and 2013. My sister Veronica and I are in charge of bringing Barel into the international market, while ensuring that we stay rooted to the brand's tradition and way of creating furniture.
What is good design to you?
Good design must embody three attributes – originality, eco-friendliness and, most importantly, functionality. A table, for example, must be comfortable, durable and, of course, beautiful.