How does one create a home with personality? In this apartment, it seems like a generous dose of handmade touches didn't hurt. ISABELLE TOW has a chat with the DIY enthusiast who resides here.
How does one create a home with personality? In this apartment, it seems like a generous dose of handmade touches didn't hurt. ISABELLE TOW has a chat with the DIY enthusiast who resides here.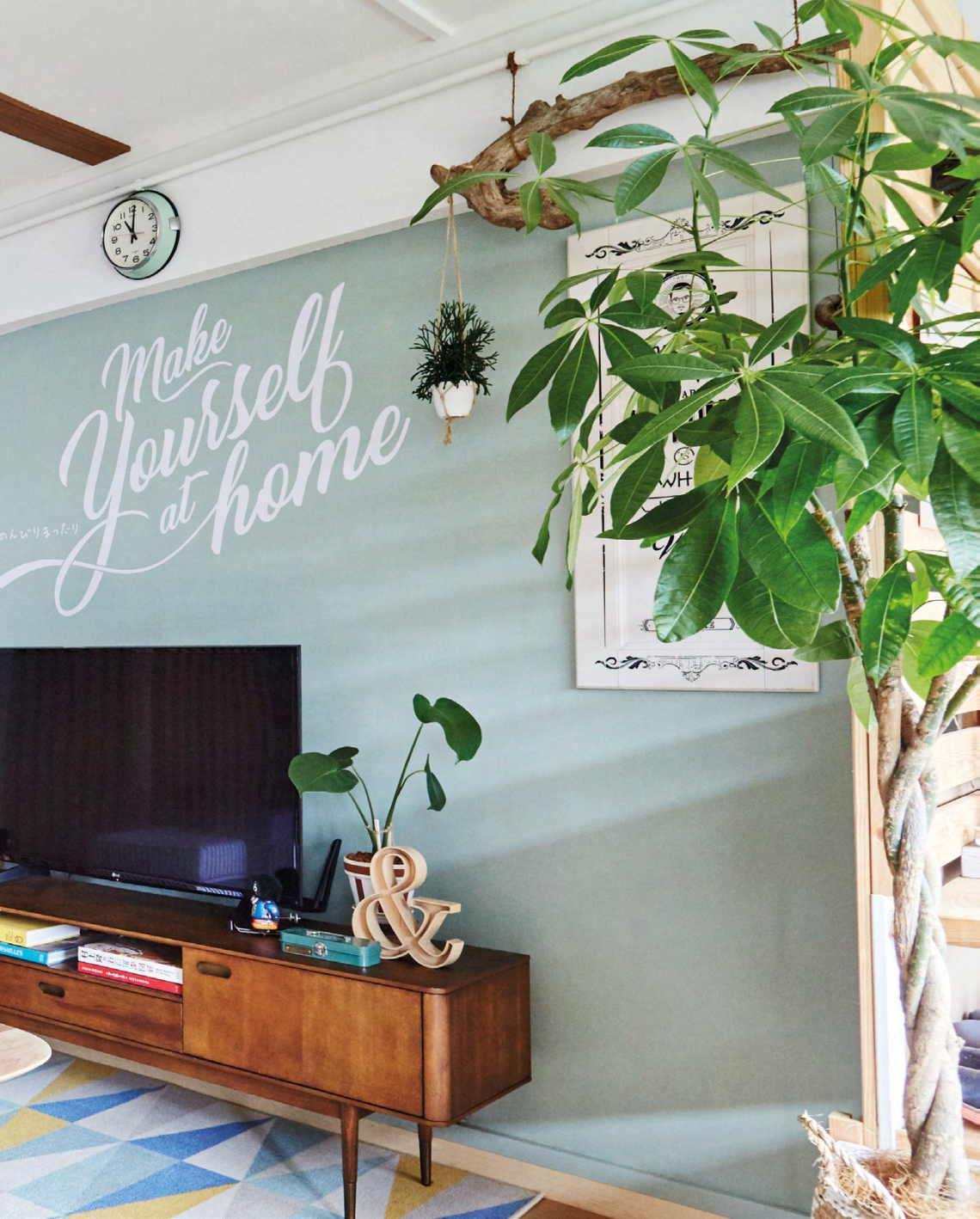 WHO LIVES HERE
A 43-year-old bachelor HOME A three-room HDB apartment in Bukit Merah SIZE 796sqf
LEFT, BELOW
After partial hacking of the wall to create a kitchen counter, Herman overlaid its front face with plywood strips from Daiso, so that it would match the look of the kitchen.
RIGHT
Formerly a bedroom, the dining area receives abundant sunlight. The dining table is from Second Charm, and the dining chairs are from Hipvan.
RIGHT, BELOW
Herman gives a lesson in subtle room division – using narrow bamboo blinds and a series of plants hung from a wooden branch, a "curtain" is formed around the TV area.
Home renovations typically take a few months, depending on the size of the property and the complexity of the works involved. But for Herman Yap's three-room Housing Board flat in Telok Blangah Crescent, it was only after a year had passed that he was satisfied enough to stop all furnishing and finishing works.
In truth, the transformation of this Japanese zakka-concept abode – zakka meaning a mishmash of everyday objects to improve one's life – happened in two phases. The first phase, which took over three months, involved an interior designer who helped with the foundational heavy-duty work such as installing the laminate flooring, kitchen cabinetry, piping and aircon trunking.
However, the overall design and, most of all, the finer details that catch the eye – from the typography art on the TV wall, to the noren curtains and planter frame in the kitchen – were the owner's own doing and took up the bulk of the time. "I like doing hands-on, DIY stuff, so every weekend since I moved in last January, till November, I was doing DIY projects around the house, styling a small area each time," says the 43-year-old, who teaches visual merchandising at the Institute of Technical Education College Central in Ang Mo Kio. "It took so long because I had to make measurements and scout for the exact materials that I needed."
Upon entering the modest 796sqf unit, one immediately notices how breezy, bright and open it is. It is these qualities – a result of the corner unit being on the lofty 12th storey, and the generous length of the living room and adjacent bedroom windows – that won Herman over while house viewing two years ago. The bachelor, who lives on his parents' landed property on weekdays, stays here over the weekends. With his room at his parents' home decked out in Scandinavian style, he went for more wood for his apartment, complementing the green of the many plants throughout his home.
The wood elements come in a variety of textures: long wooden slats on the ceiling, Japanese-inspired room dividers, and raw branches that he'd picked up by the roadside or bought from Tiong Bahru Market and Crate & Barrel.
For inspiration, he referenced several magazines and Beams at Home, a book series that features the homes of staff working at Japanese fashion apparel brand Beams. "The interior designs are really casual, which is what I wanted for my home - nothing too formal, with a bit of a cafe feel," he says.
While most homes just have one feature wall, Herman's sports a couple because he "can't stand anything too bare". The TV wall is one of them, and the individual parts of the visual ensemble bear elements of his personality and passions. Fashioned in elegant script, the "Make yourself at home" typography art above the TV was hand-painted by Herman, and is flanked by a white wooden shutter board with his own graphic designs – including a cartoon illustration of himself – and a framed autographed Monocle magazine cover, amongst other items.
His favourite spot is the reading corner he created behind the kitchen counter. Complete with a magazine rack and camo camp bench, the corner is made cosy with a rug from Morocco, lantern from Beams, and a 1995 Japanese sake poster featuring Madonna by French artists Pierre et Gilles. He spends most of his time, however, at the dining area where he takes his meals and works on his laptop. He even set up a mini pantry with a microwave oven on the ladder shelf, and drinks and condiments within easy reach on a nearby trolley cart.
As the kitchen windows face a neighbouring block, Herman wanted to create a screen over the sink for privacy. Using photo frames from Hipvan, which were screwed together and fastened to the ceiling, he created an innovative screen that doubles as a planter frame to hang light plants. Previously used as a laundry room by the former owners, the utility room was also converted into a fully furnished guest room.
You can't miss the shoji sliding doors of Herman's bedroom. They are custom-made with solid wood planks and shoji paper from Tokyu Hands, and Herman had the centre panel overlaid with dye-cut paper prints in the seigaiha pattern, a traditional Japanese motif of lapping waves. Inside, you can find more loose furniture pieces, like an open storage system from Ikea. The lack of built-in furniture in this home is not an accident.
He says: "I don't like anything permanent or built-in. A portable piece of furniture gives me the freedom to move things around as I am always shifting things." While he doesn't think he will cease little DIY spruces from time to time, he is pretty satisfied with his first attempt at interior styling.
LEFT
The regular structure of the shoji doors provides some visual order, in the otherwise casual home.
OPPOSITE
The living room's screed wall is the perfect backdrop for the owner's collectibles, including a Takashi Murakami print and Japanese drugstore mascot Sato-chan, the orange elephant figurine.
BELOW
A simple wooden ledge in the bedroom holds both clothing and art prints.
"As Herman doesn't cook much, his kitchen design is simple, with low maintenance features like an induction cooker."
RIGHT
Before becoming a lecturer, Herman was a graphic designer, and contributed illustrations to The Straits Times, and Urban and Nuyou magazines. The wooden cabinet he got from Ikea has been accessorised with stickers.
ABOVE
The tropical theme in the wet bathroom gives an outdoorsy feel to showers.
OPPOSITE
The dry bathroom saves space and the environment with an eco-friendly toilet with an integrated hand basin.
photography VERNON WONG art direction KAFFY TAN