Just how amazing can personalised trips get if money isn't an issue? Four bespoke travel agencies reveal the most memorable itineraries they've ever put together.
Just how amazing can personalised trips get if money isn't an issue? Four bespoke travel agencies reveal the most memorable itineraries they've ever put together.
THE ONE WITH A STAY IN A 1,000-YEAR-OLD BUDDHIST TEMPLE...
"A couple's 20-day luxury honeymoon in Japan included a gourmet itinerary that involved some of the best kaiseki, omakase and fusion fine-dining experiences at celebrity restaurants such as the three-Michelin-starred Kikunoi Honten in Kyoto and Otomezushi in Kanazawa – a favourite of sushi chefs in Japan. For the cultural aspect, we secured high-demand tickets to the opening day of the Grand Sumo Tournament in Nagoya – with a personal local expert on hand to explain the history and customs of the sport – and arranged for them to be hosted by a real geisha at a chaya (a teahouse). They even stayed overnight in a thousand-year-old Buddhist temple located at the top of Mount Koya, and witnessed the monks' morning prayers and the traditional Goma fire ritual, believed to have spiritual cleansing effects. Dinner and breakfast were shojin ryori, or Buddhist vegetarian cuisine, enjoyed right in the couple's private Japanese-style tatami room." – Pamela Tan, founder and owner of Gourmet Trails (www.gourmettrails.com)
Don't have a huge travel budget? gourmet trails also offers mid-range options with customised itineraries and stays at affordable hotels and bed and breakfasts.
THE ONE THAT INCLUDED A LUNCH IN THE MIDDLE OF A GLACIER...
"We once organised a $17,000 trip for two to some of the most untouched parts of Alaska. It included almost a week at the Wrangell-St Elias mountain ranges – home to volcanoes, glaciers, bears, moose, and some of the highest peaks in Canada and the US. They fished for trout, went on a wildlife viewing of bears and birds, experienced downhill sledding on glaciers, and enjoyed meals featuring fresh local ingredients such as salmon and wild game meats. They also went on an air safari adventure, where they hiked and trekked on glaciers and through alpine tundra and boreal rainforests. The highlight: a wine and cheese luncheon in the middle of Bagley Icefield, the largest non-polar glacier in North America. Lodging was at Ultima Thule Lodge, a nearby lodge with plush leather furniture and even a sauna in the wilderness... truly cosy!" – Olie Lever, head of Latin America and Antarctica travels at Lightfoot Travel (www.lightfoottravel.com)
THE ONE THAT WAS LIKE AN INDIANA JONES MOVIE COME TO LIFE...
"We planned a six-day research and leisure trip to Iran for a group of 14 professors, writers and archaeologists from Singapore and Beijing who were looking to uncover the secrets of ancient Yuan Dynasty Chinese porcelains and understand the Persian civilisation. They visited the National Museum of Iran to view the precious blue and white porcelains that were gifts from China to the Persian Empire, as well as a working cobalt mine. They had local meals of shashlik (mutton kebab) and naan, and stayed in caravanserais (historical roadside inns). As they travelled to provinces such as Tehran and Isfahan by private coach, they also went sightseeing and explored the Persian civilisation, visiting Unesco heritage sites such as the Golestan Palace, Persepolis and The Persian Garden. It was a dream come true for them as they got to view rare pieces and obtain cobalt samples for testing." – Steve Tan, travel specialist at Country Holidays (www.countryholidays.com.sg)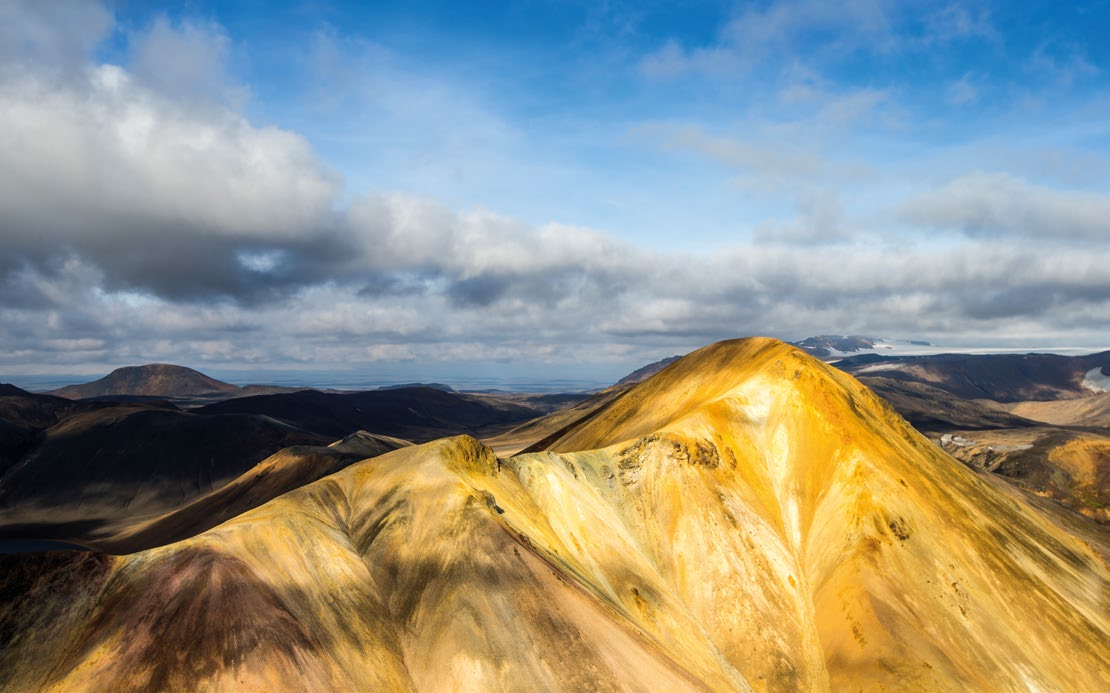 THE ONE WHERE THE NORTHERN LIGHTS WERE "HUNTED" VIA A PRIVATE JET...
"A Thai couple spent six weeks touring Latin America and Antarctica, before exploring Ecuador and Peru, then chasing the Northern Lights in Iceland. They went on a cruise expedition in Antarctica to reach the Antarctic Peninsula; along the way, they sailed past ice-filled fjords, seabirds and seals, and even kayaked with whales. At the Galapagos Islands, they walked through lava tunnels, had a two-day diving and snorkelling boat excursion, went diving with rays and sharks, and stayed in one of Galapagos Safari Camp's luxury tents, with a private balcony boasting a view of the ocean, custom-made furniture, and en-suite bathrooms with hot water and flush toilets. But the highlight of the trip was definitely when they went aurora hunting in Iceland via a private jet, with a professional photographer at hand to capture the moments. Even though the Iceland portion of the trip alone cost more than US$44,000 (roughly S$59,000; inclusive of accommodation, helicopter rides and the private jet), they were glad that they didn't have to worry about planning." – Jobi Chan and Joyce Choi, expert travel designers at Jacada Travel (www.jacadatravel.com)
If you have more time to spare, opt for one of jacada travel's grand tours, which will take you across various countries in asia, africa and latin america.