Calling all 20-somethings! From killing it on the D-floor in Cuba to stalking Lena Dunham in the Big Apple, tick off these fun-filled adventures, all before you hit 30.
Calling all 20-somethings! From killing it on the D-floor in Cuba to stalking Lena Dunham in the Big Apple, tick off these fun-filled adventures, all before you hit 30.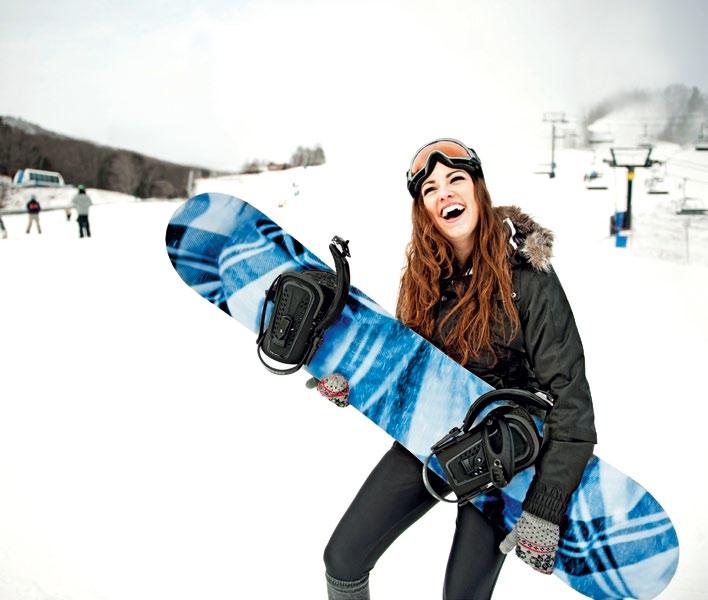 +PULL PINTS IN LONDON
Working holidays are a guaranteed way to meet locals and get the non-tourist version of a city. If you're better with kids than beer, Paris might have a job for you as an au pair. Most of the Working Holiday visa schemes stop when you're 30, so get onto it now.
+VISIT AN UNPRONOUNCEABLE CITY
Like Reykjavik in Iceland. Give yourself plenty of time to get your tongue around Rake-ya-vick as you take in the beauty of the northern lights – the aurora borealis – an amazing natural light show. And then there's the blue lagoon…
+GO ON A GIRLIE TRIP
Whether it's for a dirty hen's night or a backpacking odyssey across the region, travelling with your mates is one of the best things you can ever do. Sharing clothes, seven-hour bus rides and dorm rooms bring you closer together as friends. But beware – it can sometimes show you who your real friends are, too.
+STALK YOUR FAVOURITE GIRLS
Or at the very least, head to Brooklyn's Cafe Grumpy and casually sip on a latte while you wait for Lena Dunham and co. to show up. New York's concrete jungle has been the backdrop to stacks of amazing movies and TV shows, so why not live the dream and see it for yourself? From Times Square to Central Park, 5th Avenue to the High Line, try the New York state of mind. Oh, and definitely go shopping while you're there.
+TAKE A SELFIE IN MACHU PICCHU …
And make it your profile picture. Or, if the Peruvian ruins don't really interest you, what about climbing the old lions at Trafalgar Square in London or flipping a coin in front of the Trevi Fountain in Rome? With these kinds of backdrops, there will be #nofilter required.
+TAKE A PILGRIMAGE
This could be walking the hallowed grounds of Jerusalem, or visiting your grandparents' village across the causeway. Taking a journey with a purpose can have a profound effect on your sense of self.
+GET LOST IN EUROPE
There are hundreds of hidden places to explore in the beautiful cities of Europe, and if you have the time, catching local transport will bring you a completely new perspective. Try a hop-on, hop-off bus company so you get both flexibility and freedom with the comfort of reliability. And if you do get lost? Hey, it'll make a pretty good story. Eventually.
+SEE A SIN CITY
Some cities are made for vice. Get up to no good in the bars of Bangkok, discover Amsterdam's Red Light District, head to a pool party in Vegas and hit the star-studded clubs of LA to see just how crazy these party cities can get. But remember – stay safe, beware of seedy characters and always watch out for your drink.
+DO SOMETHING THAT SCARES YOU
Try cage diving with sharks, or diving off a cliff, or jumping out of a plane. Travel should be about pushing your boundaries, and freeing yourself up from the restrictions and judgements you might find that you get back home. Instead of asking why, ask yourself why the hell not?
+FALL HEAD OVER HEELS IN LOVE WITH LIMITED VOCABULARY
Your French consists of "bonjour" and "s'il vous plaît ", and his English is limited to "thank you" and "yes". But when it comes to the language of love (or lust), you're both overflowing with prose so complex it would put E.L. James to 50 shades of shame. Whether it's a fun holiday pash and dash or a legit, possibly long-term love affair, nothing beats getting your romance on in a foreign city.
+SALSA IN CUBA
There's nothing cooler than coming home to show off the dance moves you learnt from your sexy teacher Eduardo, between shots of rum, while holidaying in Havana. Other brag-worthy skills you could pick up overseas are painting in Paris, cooking local dishes in Thailand and hitting the slopes and snowboarding at Lake Tahoe.
+LEAVE YOUR FRIENDS AT HOME
Travelling alone is something everyone should do at least once in their lives. It teaches you to get out of your comfort zone and meet new people. You'll be able to focus on how you truly feel in the moment, regardless of whatever anybody else thinks or demands.
+LIVE LIKE A SOCIALITE
Want to spend a day out alone in Paris eating macarons and sipping champagne? What about getting stuck into a delicious pesto pasta in Italy, or going for a swim at a private beach in Bali? This type of holiday is all about splurging on something just for you. You're on holiday, after all.
+MAKE A BESTIE IN EVERY CONTINENT
It's easy to become fast friends with new people on the road, especially when they are travelling too. And you never know, it might just be a handy way to find a place to crash on your future travels (just be sure to return the favour).
+STAY IN A HOSTEL YOUR MUM WOULDN'T APPROVE OF
Bunking in hostels and living out of a backpack with nothing but a passport – yep, this is the ultimate rite of passage for your 20-something travels. And your tattered guidebook and grubby clothes (bumbag, optional) is bound to set you up with a lifetime of experiences, stories and awesome memories.
GO ON A ROADTRIP TO A NEIGHBOURING COUNTRY
Not only is a roadtrip a great way to explore the region, there's something about driving for ages with your best buds right by your side. Plus, it can be a great way to meet new people along the way – and by that, we mean super-cute backpackers.
DANCE IN A MUDDY MOSH PIT
From Coachella to Burning Man, Glastonbury to Fuji Rock, get ready to let your hair down. Yep, you haven't lived in your twenties until you've bought a pair of gumboots, ended up covered in mud, and gotten lost looking for your tent in a soggy field. Fun!