SENIOR DESIGNER AT BRINTONS CARPETS SINGAPORE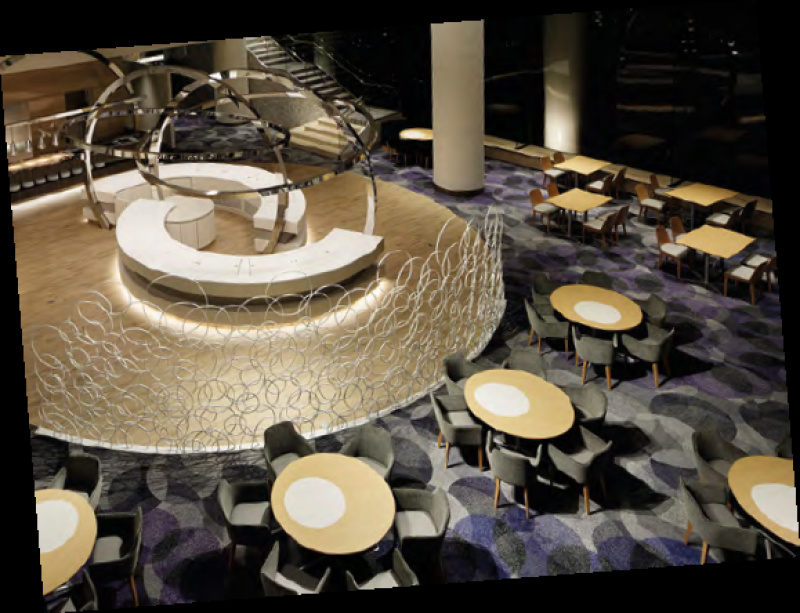 Ever wondered what it feels like to step on the plush carpeting gracing the halls of Buckingham Palace?
Now you'll have a chance to feel like royalty if you are catching a flight from the newly opened Changi Airport Terminal 4.
Brintons Carpets, the 230-yearold English heritage carpet brand, supplies all of Her Majesty's carpet and rug requirements, and has long been the benchmark of luxury carpets. We meet Sarbajit Guha, senior designer at Brintons Carpets Singapore, to talk about the brand's history and future in the local market.
Brintons has been around for over two centuries – how can you explain its longevity and strength?
The foundation for Brintons was laid by its 230-year-old history and the creation of the "Brintons' blend" in the 1950s, a combination of 80 per cent British wool and 20 per cent nylon, that has become the global standard for Axminster carpets around the world. As a design-focused company, Brintons offers unique, modern and bespoke designs to create bespoke creations that truly reflect the identity of the commissioning client. The collections include hand-painted designs, artworks and sketches from 1790 to the present day, and designers can be inspired by its history.
What are some dominant colours for 2018?
For 2018, we are seeing warm neutrals, dark blues, purple and charcoal greys paired with bright colours. Rich, warm and earthy tones, set with brighter and fresher colours, are a growing trend.
Can you share some of the more memorable collections by Brintons?
The Katagami and Hand Painted Sketches design collections have been incredibly popular. Inspired by original textile design papers from Brintons' archives – one of the largest commercial design archives and historical pattern libraries in the industry – the designs have been used to inspire the floors in some of the most prestigious venues across Asia, including the Istana and Terminal 4 of Changi Airport in Singapore.
How do you envision Brintons' carpets being used in the homes of Singaporeans?
Brintons' carpets create an opulent ambience for a residential space. The carpets also reduce noise, cushion slips and falls, and provide a comfortable underfoot. Our carpets are expressions of the self – a story told through design, reflecting the personality of the owner.
CHECK OUT BRINT ONS CARPETS AT CHANGI AIRPORT TERMINAL 4.
ABOVE
The lounge of the Hilton Tokyo Bay features Brintons' High Definition Weave carpets that create photorealistic floorscapes.
TOP LEFT
Sarbajit Guha in the ballroom of Pan Pacific Singapore, where Brintons' carpets have been newly installed.
TOP RIGHT 
Brintons' carpets serve as a luxurious background to the transit seating area of the recently opened Changi Airport Terminal 4.