Ensuring the safety of your family must be every homeowner's top priority, because peace of mind is priceless!
Keeping your home safe is the most important aspect when designing and furnishing your home. There are three simple ways you can achieve this without any hassle or heavy investment, especially if your energy choice is gas. Opt for piped town gas, as it is safer than cylinder Liquefied Petroleum Gas (LPG). As town gas is two times lighter than air, it can dissipate easily.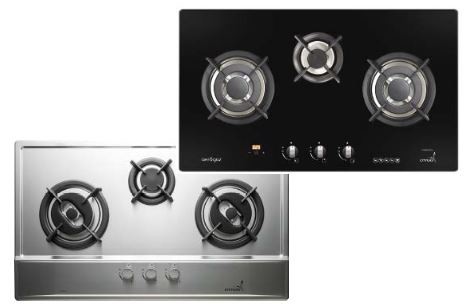 Be informed of any potential gas leak
It is vital to have a gas leak detector available at home to detect any potential gas leak. Manufactured in Japan and tested according to the Japan Gas Appliances Inspection Association standards, the palm-sized gas leak detector from City Gas emits a loud sound with alarm messages when any potential gas leak is detected. When this happens, town gas users can dial a 24-hour emergency hotline to report the leakage. This way, you can ensure steps are taken for the safety of your home and family. 
Stay equipped in case of fire
It is essential to equip your home with firefighting tools, in the event of an emergency that arises from a fire. Using Japanese technology, the patented Firesave firefighting supplement is designed to extinguish small fires quickly within seconds. Simply aim and throw the 650ml bottle at the base of the fire to put it out. It can also be used to open up an escape route during a fire emergency. 
Ensure your gas hobs are designed with safety features
If you are planning to refresh the look of your kitchen, you can choose from 15 types of affordably priced City Gas gas hobs with flame failure device, a safety feature which cuts of gas supply when the flame goes off. These quality-assured appliances are available for as low as $288 (for a hob) for a limited time period.
You may want to consider adding an additional layer of safety by getting the gas hob with timer control. This gas hob is not only equipped with a flame failure device but also comes with an innovative built-in timer control feature that cuts off gas supply when the pre-set time is up and promptly sounds an alarm to inform the user.
At the City Gas Gallery, homeowners can choose from a wide selection of gas hobs, including those with timer control options.
VISIT CITY GAS GALLERY, 8 CROSS STREET, WHERE LIVE GAS APPLIANCE DEMONSTRATIONS ARE AVAILABLE.