This couple's first home marries two of their favourite styles – with plenty of personalisation to match.
This couple's first home marries two of their favourite styles – with plenty of personalisation to match.
The timeless appeal of the utilitarian industrial look and minimalist Scandinavian style has made these two decor themes popular among homeowners. As fans of both, husband and wife Aaron and Angela Koh decided to combine the styles in their new Housing Board flat. They approached interior designer Diana Yeo of Design Channel with this brief, resulting in a $50,000 renovation (without furnishing). For a homely feel, a balance between the two looks had to be achieved. Pairing industrial-style aesthetics such as exposed piping and glass embedded with wire mesh, with Scandinavian elements such as light wood, and furniture with clean organic curves, helped create a cosy, lived-in ambience. They also had to find the right balance for the colour palette, says Diana. For instance, the white brick wall Angela requested for the dining area was paired with wooden ceiling beams in a natural golden hue, and not a darker shade of wood, which would have looked too industrial.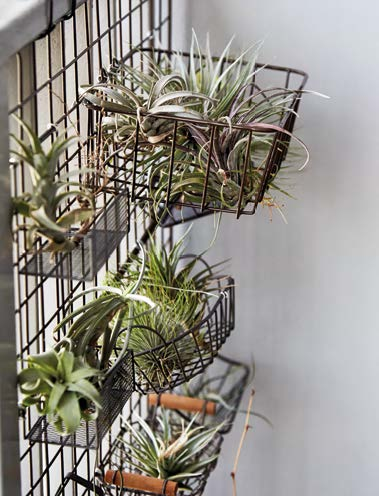 Similarly, the master bedroom's lavender grey walls work better with a dark-hued floor and platform bed; a lighter shade would have resulted in a sweet, feminine vibe instead of the dim and cosy room the couple wanted. Their love for suspended furniture pieces adds a unique, personalised touch to the five-room flat, such as the suspended two-sided mirror, and surround-sound speakers in the living room. The rods which the speakers are suspended from are covered with rope, a detail which is also echoed in the hanging table in the balcony. "I appreciate workmanship; and things that you cannot buy off the shelf," says Aaron.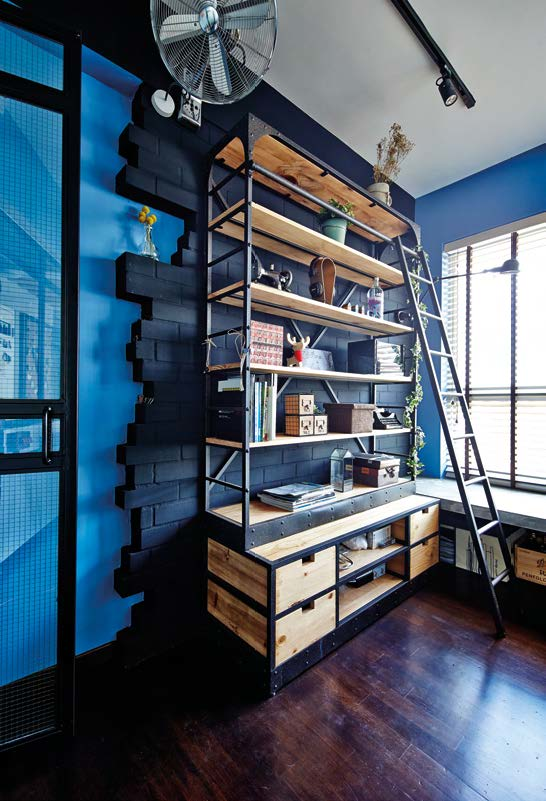 The spacious balcony is another space that the duo exercised their creativity in. Here, Aaron and Angela have eight pet cages, and a diverse range of plants. "These Spanish moss plants (hanging from the lamps) prevent rain from splashing into the home, by collecting rain water and letting it drip downwards. When mature, it will look like and act as a curtain," says Aaron, a hobbyist gardener, adding that a vegetable and fruit garden is in the works as well.