Venue SINGAPORE ISLAND COUNTRY CLUB, BUKIT COURSE
Venue SINGAPORE ISLAND COUNTRY CLUB, BUKIT COURSE
The Peak's 9th annual golf tournament was held at Singapore Island Country Club on May 24. More than 120 golfers from Singapore's diplomatic and business community put their skills to the test at the ever-challenging Bukit Course.
During the event, which was made possible with the support of Credit Bureau Singapore, Indosuez Wealth Management and Mitsubishi Electric, players found reprieve from the heat with cooling servings of Annette Ice Cream and The Botanist gin courtesy of Remy Cointreau.
Apart from hole-in-one prizes that included the Mercedes-Benz E Class and Buben & Zorweg Python V8 Winder, participants also had a chance to win novelty prizes from Cortina Watch worth over $19,000. With 50 lucky draw prizes from Carrera Eyewear, Cortina Watch, Eu Yan Sang, Frette, Hansgrohe, Lalique, Mitsubishi Electric, Park Hotel Group and Teka given out over the course of the evening, there were plenty of opportunities to win.
What was for sure, however, was that during the dinner, guests were treated to the finest single malt whisky from Bruichladdich, courtesy of our alcohol partner Remy Cointreau.
The tournament's top three golfers – Clinton Ang, Lim Hoo Wee and Dr Aidan Yeo Choon Poh – were awarded trophies for being champion, and first and second runners-up, respectively, from Lalique Crystal, and a slew of prizes from Tempo Luxe, Park Hotel Group and Teka.
Each guest took home a bottle of Montblanc Legend thanks to Interparfums Singapore – the latest fragrance from the brand's best-selling Montblanc Legend collection.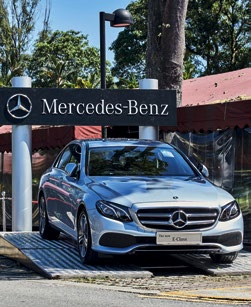 Koh Teck Chuan
Modi Naresh Kumar, Jain Anandraj, Martin Pang & Gary Chan
Geoff Tan & James Kwong
William Lim & Lee Sze Siong
Patrick Daniel, Renaud Boisson, HE Ulrich Andreas Ferdinand Sante, Ambassador for Germany, & Bipan Kapur
Vickum Nawagamuwage & Clinton Ang
Chan Sze Ming & Koh Choon Heong
HE Ulrich Andreas Ferdinand Sante
Wee Choon Hock, P. Lim, Maggie Koh & W.M. Ong
Koh Choon Heong, Chan Sze Ming, Leanne Sim & Sen Sui
Lee Sze Siong, Jeff Mannering, William Lim & Philip Fong
Allan Tan, Lim Meng Eng, Chng Chee Beow & Tang Kok Thye
Shaun Tay, Marilyn Lum, Ivan Chua & Terence Yong
Phillip Lim
Albert Lim, Benn Ng, M. Rajaram & Ravindran Vignesh
Bob Seth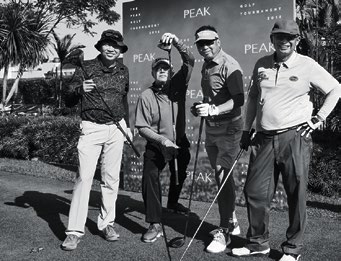 K.W. Phua, Lee Yee Chang, Gary & R. Ang
Marilyn Lum
Raymond Chia, Lim Hoo Wee & Raymond Foo
Vincent Lim, Francis Goh, Chong Kek Chung & James Kwong
Henry Lim, Janet Tan, Mark Yip & Koh Teck Chuan
Michael Ng, Alan Goh, Anthony Cheng & Jonathan Yeo
HE Nimal Weeraratne, High Commissioner for Sri Lanka, & HE Luis Joao De Sousa Lorvao, Ambassador for Portugal
Allen Ng, Michael Chee, S Radakrishnan & Jason Wong
Koh Qays, Jonathan Yap & Alex Tan
Bob Seth, Richard Ow, Andrew Ng & Chong Kum Tuck
Khoo Kah Nan, Sim Kwang Song, Ken Khoo & Terence Seow
Ravindran Vignesh, M. Rajaram, Albert Lim & Benn Ng
Geoff Tan & Sen Sui
Ken Khoo
Fiona Loh
Terence Yong, Shaun Tay & Marilyn Lum
Jim Ko, Liang Weh Min, Jeffrey Tan, Wilfred Tan, Adrian Chew, Justin Ang & Aidan Yeo
Geoff Tan & William Lim
Chng Chee Beow & Jonathan Yeo
(seated) Samuel Chia, Sen Sui & Feng Lijun (standing) Zhang Yang, Frankie Liu & Jovian Wee
Alfred Saw, Kenny Khoo, William Lim, Nelson Neo & Lee Sze Siong
Geoff Tan & Sim Kwang Song
Patrick Daniel & Champion Golfer Clinton Ang
Jennifer Chen & Harry Chua
Wendy Toh, Frankie Chan, Ng Phay Yong & Brett Ron
Garry Tay, Christopher Song, Terence Seow & Bernard Doray
Geoff Tan & Jonathan Yeo
Renaud Boisson & Patrick Daniel
Geoff Tan & Benjamin Tan
Liang Weh Min
Jennifer Chen & John Ong
Ke Yam Cheong, Paul Lau, Allan Tan, Geoff Tan & Benn Ng
Ken Khoo & Clinton Ang
Jennifer Chen & Bipan Kapur
Jennifer Chen & Benn Ng
Geoff Tan & Shaun Tay
Jonas Corse & Kenny Khoo
Jennifer Chen & Janet Tan
PHOTOGRAPHY ANGELA GUQ, PHYLLICIA WANG & JASPER YU