Give your home a facelift with this year's eight biggest interior trends according to industry experts, from the hottest hues to the most-wanted materials and accents.
Give your home a facelift with this year's eight biggest interior trends according to industry experts, from the hottest hues to the most-wanted materials and accents.
#1 WARM NEUTRALS
You can expect to see earthy palettes everywhere this year, from rich terracotta to muted shades of pink, the latter which is most evident in Dulux's hero shade of the year, Heart Wood. "This subtle and warm tone of grown-up pink conveys comfort and ease," explains Creative Director of the Akzonobel Global Aesthetic Centre, Heleen van Gent. It's also extremely versatile, thanks to its neutral undertone, and can be teamed with luxe elements like leather and velvet, or natural wood tones that imbue a sense of calm and serenity into your space.
A SENSE OF CALM
Your home should be your sanctuary, a place you look forward to return to and sink into every day. Create pockets of calm in different nooks and crannies, whether it's a forgotten shelf or a corner table, with just a few items like a candle and fresh flowers in a clear vase that help soothe you and bring balance into your environment.
#2 THE MIDAS TOUCH
Shiny metals will always be in vogue. The spotlight this year is on brass and gold, which can transform a home from drab to fab. "In small amounts, it can be tasteful; in excess, it's just gaudy and overbearing," warns eightytwo's design director Terence Neo. "Use them sparingly and only as accents or decorative pieces." Interior stylist Priscilla Tan (@styledbypt) suggests, "Out of five items, keep to one or two pieces with the same golden hue for consistency and balance."
3 Wall Painting Tips
Thinking of refreshing your home with a fresh coat of paint? Heleen van Gent, Creative Director of the Akzonobel Global Aesthetic Centre, shares her top tips
Budget from the get-go. Avoid wasting or running out of paint by budgeting exactly how much you'll need first. Measure the total surface area to be painted, times the number of coats needed (I recommend at least two and a little bit extra for touch-ups) and divide the total figure by the m²/L number on your paint tin.
Try before you buy. Take advantage of technology like the Dulux Visualiser App, which lets you see your room live in any colour before you paint it, or get a sample of prospective shades by ordering some Dulux Colour Play Testers online.
Be well prepared. Plan all the materials you need in advance such as masking tape, sandpaper, a brush, roller and paint, of course. Make sure to cover the floor and furniture with a dustsheet, and then all that's left is to enjoy the process!
#3 NAIL THE PERFECT #SHELFIE
"Shelfie styling is the next big thing," says Priscilla, and you can thank Instagram for this trend featuring beautifully curated open shelves that showcase and express your personality. Priscilla's go-to items include art, faux plants, vases and bowls, books and collectibles. "Most importantly, the colours should be in the same colour scheme. If they clash, the shelfie might end up looking too messy," she says. And you don't even need to spend a bomb: Just use things you already own. "Decorate with pieces you've picked up from your travels, or even gorgeous dinnerware collected through the years or passed down from your parents," Priscilla suggests.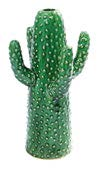 #4 PURPLE REIGN
If you love lavender, this is your year! Pantone's colour of the year, Ultra Violet, is bold, versatile and sophisticated. Art director of Mong Design Studio, Maena Ong, suggests pairing purples with white, cream and a touch of light wood. Terence adds: "Select purple home accessories as decorative items, or use the colour loosely as a featured wall or area to add a pop of colour, so it can be more easily replaced once the trend is over."
#5 WAINSCOTED WALLS
More homes are adopting the French or Classic Modern aesthetic, Maena reveals, which features a seamless and sophisticated blend of old and new elements that look effortlessly chic. An easy and relatively inexpensive way to achieve this is with wainscot, an 18th century-inspired wood paneling detail that instantly lends an air of understated elegance to the room. Keep the palette neutral with lots of cream and white and incorporate simple modern furnishings.
#6 NATURAL ACCENTS
Yes, the greenery and urban jungle trend of 2017 is still in vogue. "Indoor plants, succulents, creepers and the like bring life to simple spaces – and let's not forget their health benefits too!" Terence exclaims. But while it's always refreshing to infuse your space with plants, the spotlight this year is on natural and organic elements like concrete, stone and woven materials as well.
#7 LOW-MAINTENANCE FLOORS
Move over, marble! This year, step out onto high-quality vinyl or Italian tiles that are durable and easy to clean. "Vinyl floor tiles are economical and ultra-resilient," says Terence, "and being man-made, you can expect a wide selection of designs and colours." Vinyl is highly stain- and waterresistant, making it great for families with young children while Italian tiles come in big pieces with interesting patterns and grains. "Unlike marble tiles, they are not porous, making them very easy to maintain, though they can be quite costly," Maena says.
#8 SMART LIGHTING
When it comes to illuminating your space, it's time to look to the future. LED technology bulbs and light fixtures that are smart home-ready will be on the rise, says Terence, thanks to rapid technological innovations like the Amazon Alexa, Samsung Connect Home and Google Home. "Think lights that can turn on and off automatically with smartphones, such as Philips Hue bulbs that allow toggling of different light settings according to the type of ambience you desire," Terence says.
PHOTOS: AKZONOBEL, JOY DEVI, TERENCE NEO, MAENA ONG, ESSENTIAL HOME, 123RF.COM