An instagrammer known for his unique perspective on local architecture.
An instagrammer known for his unique perspective on local architecture.
Singapore's public housing landscape has a reputation for being a dull sight. But a new wave of photographers – or Instagrammers, as 23-year-old Yafiq Yusman prefers to be called – is showing us a different perspective on our urban landscape. Yafiq, an architecture graduate of Singapore Polytechnic with almost 40,000 followers on Instagram, has wowed many with his creative snaps, despite having no photography background. To take these impressive pictures, he uses only his iPhone, with help from apps like Snapseed. He has also worked with brands such as Mont Blanc, and Nippon Paint, and given talks at Archifest, and to the SMU Photography Club.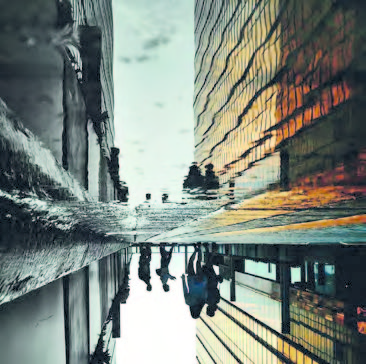 Why do you take photos of buildings?
I love architecture. Buildings are stationary and you have all the time in the world to explore them – both outside and inside – and get a good shot. Each building has many angles for you to photograph it from. I also take shots of puddles and profiles.
Do you follow a philosophy?
Share the good stuff. Many Instagrammers don't like to share locations, but that is quite selfish. By sharing these locations, you share the love of what you like to do, with others. Everyone has a different take on a building.
Dish out some Instagram-able spots, then!
I shoot both old and new buildings, but I particularly like the WCEGA tower at Bukit Batok; Yung Kuang Road, where the diamondshaped HDB flat is, and Rochor. The places in Singapore might be limited, but the opportunities are limitless. Your eyes take in a lot, but it's about noticing, and taking the time to photograph the things you see.
Give us a crash course on photography.
Composition is important. Try and translate what you have in mind into the picture; think about where you want your subjects to be, or which part of the building you'd like to capture. Next, shoot from unexpected angles. It's also about appreciating the design of the building, and showing its best side. Lastly, anything can be a prop, from mirrors and masks to umbrellas and spectacles.
It's up to your creativity! What are your plans for 2016?
I will be going on a sponsored trip to the Philippines and India soon, to shoot nontouristy spots with my iPhone. 2016 is my gap year, to explore my options and opportunities.