OFF THE ROAD AND INTO THE HOME.
OFF THE ROAD AND INTO THE HOME.
As the creme de la creme of automobiles, these marques are instantly recognised for their unparalleled superiority in design and performance. Masters in their field, these automakers have been making inroads into homelier territory – quite literally speaking.
The idea of furniture by car brands may seem novel and unexpected, but there are some who are totally enticed. Lynn Tan, a motoring writer who is trained in architecture, tells us that one reason such furniture appeals to car enthusiasts like herself is that it's designed by highly sought-after automotive brands. She says: "For such car brands, they are not just selling their automobiles, they are also selling a lifestyle of luxury that buyers identify with."
As luxury car brands are renowned for their design, craftsmanship and engineering, it is intuitive that they would apply these qualities in the design and fabrication of their furniture lines.
The furniture designs can be classified into three distinct styles: classic, modern and futuristic. Read on and take the quiz to find out which of the luxury automobile brands offer the designer furniture to match your style.
FERRARI
COCKPIT CHAIR B Y POLTRONA FRAU
Conceived and designed by the Ferrari Design team with furniture makers Poltrona Frau, the Cockpit chair is an office chair that captures the excitement, speed and dynamism of the driver's seat and passion for racing. Made from the same materials used in Ferrari cars, with an external shell moulded from carbon or alutex, the chair comes in two versions: the President – with a high backrest for generous support, and the Executive – designed with a lower backrest for freer movement.
THE COCKPIT CHAIR IS AVAILABLE FOR PREORDER AT PROOF LIVING.
One glance at these pieces and you can tell their unmistakable automotive identity.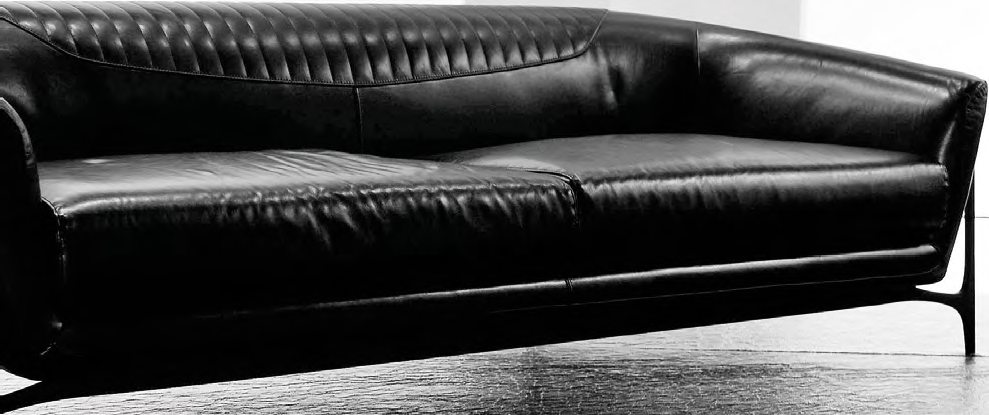 Find out which of these designs, from the various automobile brands, suits your sty le preference b y tallying the points of your answers below.
A Your ideal date night is a...
1. Dinner by candlelight
2. Skydiving adventure 
3. Visit to a museum
4. Movie under the stars
B Your dream holiday destination is...
1. Provence, France
2. Dubai, UAE
3. Berlin, Germany
4. Singapore
C Your all-time favourite dessert?
1. Tiramisu
2. Deconstructed black forest cake
3. Nitrogen ice cream
4. Ondeh-ondeh cake
D Your preferred credit card is...
1. American Express Centurion
2. Visa Infinite
3. Citi Group Black Chairman
4. Mastercard Gold
IF YOUR SCORE IS 
• 4-7 points: You are one for icons, especially if they are from Bentley or Lamborghini.
• 8-9 points: Your taste is as slick as the designs by Mercedes.
• 10-11 points: You enjoy bold strokes that are fast and furious, like Ferrari.
• 12-13 points: Aston Martin rocks your boat.
• 14-16 points: Maserati's comfort and style is your thing.
MERCEDES-BENZ
FURNITURE COLLECTION BY FORMITALIA
The eight-piece collection, which was developed with designers from Formitalia in 2012, features regular furniture pieces, such as a sofa, dining table and a chest of drawers. What's not so typical are the decidedly progressive designs – their curvy, stretched forms and pointed stems make them almost unrecognisable as furniture.
Visit
www.formitalia.it
to find out more about the c ollection, or e-mail export@formitalia.it for enquiries.
Contemporary silhouettes in modern materials and colourways.
ASTON MARTIN
SALONE DEL MOBILE 2018 PREVIEW BY FORMITALIA LUXURY GROUP
Like in the collection by Tonino Lamborghini Casa, Aston Martin has created a three-piece collection with Formitalia for this year's Salone, but its designs could not be more different. Aston Martin's latest sofa, coffee table and chair can be arranged to create the quintessential modern Italian living room, defined by clean, geometric lines and featuring a neutral palette accented with pale gold and briarwood. The make of the collection references the high-tech manufacturing processes and traditional craftsmanship similarly applied to its coveted automobiles.
VISIT
WWW.FORMITALIA. IT
TO FIND OUT MORE ABOUT THE COLLECTION, OR E-MAIL EXPORT@ FORMITALIA.IT FOR ENQUIRIES.
MASERATI
GRANDTOUR ARMCHAIR BY ZANOTTA
When the Italian architects and designers Ludovica and Roberto Palomba asked themselves, "If Maserati was an armchair, what would it look like?", they found their answer in the shape of this lounge chair. The Palombas broke down the sharp lines of the Maserati Quattroporte and rendered them in the design of an armchair which they felt reflected the inherent qualities of the marque: luxury and sportiness, technology and craftsmanship.
THE GRANDTOUR ARMCHAIR IS AVAILABLE TO ORDER FROM W. ATELIER.
BENTLEY
HOME COLLECTION BY LUXURY LIVING GROUP
The 99-year-old British carmaker made its furniture debut at the 2014 Salone del Mobile, producing a five-piece collection that perfectly captured the brand's renowned craftsmanship and exquisite materials found in its vehicle interiors. The collection, made in collaboration with Luxury Living Group, evokes the epitome of classic luxury – featuring sophisticated materials like velvet and cashmere in a natural colour palette of cognac and taupe.
THE BENTLEY HOME COLLECTION IS AVAILABLE AT MARQUIS HQO , LEVEL 1, 16 TAI SENG STREET.
These brands have interpreted their furniture aesthetic in the old world tastes of luxury, rendered in pieces like plush tufted seats in deep hues such as mauve, mocha and burgundy.
LAMBORGHINI
SPRINT COLLECTION 2018 BY FORMITALIA LUXURY GROUP
Its luxury furniture arm, Tonino Lamborghini Casa, has produced three furniture pieces for its 2018 Sprint Collection – Alex, a range of tufted sofas; Kate, an upholstered modular armchair; and a Hidra bed.
VISIT WWW.FORMITALIA.IT TO FIND OUT MORE ABOUT THE COLLECTION, OR E-MAIL EXPORT@FORMITALIA.IT FOR ENQUIRIES.
text ISABELLE TOW