Get the minimalist look of Japanese-style designs while keeping your home neat and tidy, with these top picks of home and lifestyle accessories from Japanese brand Muji.
Get the minimalist look of Japanese-style designs while keeping your home neat and tidy, with these top picks of home and lifestyle accessories from Japanese brand Muji.
ABS RESIN STATIONERY ORGANISERS
Go for a combination of handy storage organisers, and stack them for a space-saving, clutter-free worktop. From $3
DIGITAL CLOCK WITH ALARM
Tell the time easily with this minimalist digital clock. $79
STANDING FILE BOX
Keep magazines, and A4-sized documents and files, neatly so that you can easily retrieve them. The file box is also wide enough to hold two 50mm-spine binders. $11.30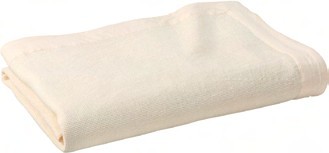 INDIAN ORGANIC COTTON WAFFLE CLOTH
Made of 100 per cent organic cotton, which is pre-washed, the fabric is soft to the touch. From $129
MAGNETIC FRAME SERIES
Let your photos stand out with these clear acrylic frames. From $11.90 
VELOUR JEWELLERY ORGANISER
Place this organiser into your drawers or in Muji acrylic cases to neatly store jewellery and trinkets. $16
MDF DRAWER UNITS
Perfect for jewellery, stationery and small items, these wood-fibre drawers are sturdy and warp-resistant. From $39
DOUBLE ACRYLIC CASE WITH LID
This transparent acrylic storage case allows you to see the contents, so you'll never forget where you kept your things. $39
ORGANIC COTTON BATH TOWEL
Made of cotton with long fibres, this thick bath towel has high water absorbency and maintains its softness even after frequent washes. $43
LARGE CUCKOO CLOCK
This batteryoperated handcrafted clock counts out the number of hours by chiming. $129
AROMA DIFFUSER
Enjoy fragrance and light with the aroma diffuser with LED light. The appliance uses ultrasonic waves, instead of heat, to diffuse the fragrance throughout the home. $89 (Regular) $139 (Large) 
URETHANE FOAM REPULSION SQUARE CUSHION
This cushion offers support for the back and waist when you are seated. From $33 to $36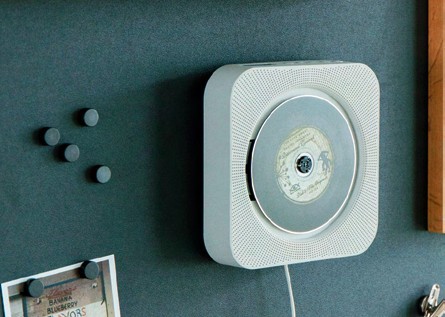 AGATHA FULL LEA LOUNGE SUITE SOF WALL HUNG CD PLAYER
A simple downward pull of the power cable switches this player on. The same action allows you to toggle between replay and stop functions. $199
URETHANE FOAM CHIP PILLOW
With a soft finish and elasticity, this pillow promises maximum comfort and support as you rest. $33
IGUSA UNIT TATAMI
Finished with no dyeing, these tatami mats with attached joints can be connected to cover your entire floor for cosy, Japanese-style living. $79
OAK STORAGE BED
(mattress and headboard sold separately) With under-bed storage, you now have more space to stow away your belongings. $879
FLOOR CHAIRS
(cover sold separately) This range of legless chairs has a six-step reclining function that lets you lounge in comfort. Available in small and large sizes. From $59
BEADS SOFAS
Sofas from the Beads range change shape freely to suit your preferred seating position and posture, while offering comfort. From $189 (covers sold separately) 
ESSENTIAL OIL, 10ML
Muji extracts aromatic ingredients from plants and fruits to create its range of essential oils, which are 100 per cent natural. From $13
PLASTIC REFILL BOTTLE
Tidy up your vanity top or shower area with square plastic bottles that'll fit the streamlined profile of your home design. From $4.30
ACRYLIC MUG WITH STRAINER
Personalise your mug by inserting a photo or design of your liking within the external case. It has a strainer within, so you can enjoy your favourite tea in it. $12.90
CIRCULATOR FAN
Quiet yet efficient in circulating air, this fan is sleek and minimalist in look, yet packs a punch in function. $139
BEECH WOOD COAT STAND
This three-legged coat hanger is easy to assemble and adds convenience to the home. $99
HANGER WITH PEGS
A slim hanger that holds garments securely in place. $3.60
CLEANING SYSTEM FLOOR MOP

Change the combination of attachments on this tool to suit your needs and preferences. $8.60
BONNELL COIL MATTRESS (STEEL FRAME)
The interior mattress can be rotated and parts can be changed up, ensuring extended lifespan of the product. $309 (legs sold separately)
NTERIOR FRAGRANCE SET, 250ML
Create an inviting ambience in your home by scenting it right. Muji lets you do so easily. $49
WOODEN SQUARE TRAY
Made of ash wood, this tray showcases beautiful, intricate grain perfect for your dining setting. $49
GLASS CONTAINER
Store cotton swabs or wipes conveniently in this container, and keep your dressing table or vanity top neat and clean. $17.90
ACACIA BOWL
Hand-carved by Filipino master craftsmen, every bowl is unique, thanks to the natural beauty of acacia wood. $27.90
MUJI FLAGSHIP STORE
#01-10/17, Plaza Singapura.
Tel: 6264-5838