What we're all talking about this month.
Buzzing Over BTS
Get the low-down on the hottest boy band to hit Singapore this year and impress your kids and colleagues with our BTS factsheet.
BTS is the acronym for "bangtan-sonyeondan", which roughly translates to bulletproof boy-scouts. 
BTS is made of seven members known as RM, Jin, Suga, J-hope, Jimin, V and Jungkook. 
The Singapore leg of their 'Love Yourself' Tour on January 19 will be the band's first solo concert in the 55,000-seat National Stadium. 
Their song 'Dope' was the first music video to amass over 100 million views on YouTube as of October last year. 
They were the youngest recipients of South Korea's Order of Cultural Merit for helping to spread the country's culture and language to the world. 
Their 'Love Yourself' album is the first non-English language act to top the US Billboard 200 albums chart not just once, but twice. 
The band has an ongoing anti-violence campaign with UNICEF and made history as the first K-pop band to speak at the UN General Assembly. 
Their fans are called the ARMY and they are fiercely loyal. ARMY stands for Adorable Representative M.C for Youth. 
BTS is the first K-Pop group to get their own Twitter emoji. 
They are so popular in the US that they've appeared on several talk shows like The Ellen DeGeneres Show, Jimmy Kimmel Live!, The Late, Late Show with James Corden and The Tonight Show starring Jimmy Fallon. 
Birds Of A Feather
Celebs are channelling Old Hollywood glamour with a flock of feathered dresses, each one oozing with flamboyance and glamour. Here are some that caught our eye.
From left:
Eva Chow proves that angels do walk among us, as she wows in an ethereal Gucci custom creation. 
Emma Roberts is serving up a Rita Hayworth-inspired look in her lemon and peach Prada look. 
Poppy Delevingne marries florals with feathers in an unexpected Prada dress. 
Looking every bit of the star that she is, Lady Gaga commands attention in her Valentino gown. 
Looks like Tracee Ellis Ross is paying homage to her mum – singer Diana Ross – in this Giambattista Valli dress. 
In a sugary Chanel confection, Ellie Bamber modernises her saccharine dress with metallic pumps. 
Duplicate Dates
These well-known faces certainly have a 'type' when it comes to their dating preferences because their current beaus look exactly like their exes.
Jamie Yeo, Thorsten Nolte, Rupert Evill 
Jamie likes her men tall, dark and handsome. 
Channing Tatum, Jenna Dewan, Jessie J 
Channing got over his ex by dating her doppelganger. 
Katy Perry, John Mayer, Orlando Bloom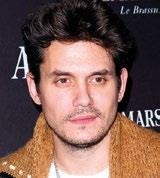 We can't tell if John looks like Orlando or Orlando looks like John.
Leonardo DiCaprio and all of his girlfriends 
Literally everyone Leo has dated is blonde, lithe and oh… a model. 
Angels In Disguise 
Celebs are often singled out for their bad behaviour, but not this select group who go the extra mile for their fans.
MXM: Im Young Min and Kim Dong Hyun aren't afraid to show their love for their admirers. At one of their meet-and-greets in Hong Kong, the musical duo made bubble tea for some lucky fans and said that their fans' love is the best dish.
Mila Kunis: When a military fan posted a video online asking Mila Kunis to be his date for the US Marine Corps Ball, he didn't expect the star to respond. But not only did she reply, she also accepted his invitation to the gala. 
Robert Downey Jr.: This former hell raiser is pretty much a real-life superhero these days. He regularly donates to charity and reaches out to those less fortunate. On a press trip to Singapore in 2018, he met with a group of critically-ill children and swore them in as honorary Avengers.
Rumoured Retirement 
Amid her tax evasion scandal, which saw Fan Bingbing slapped with a $177 million fine, the star is reportedly planning to back away from the limelight. Her rumoured retirement will happen after her wedding to Li Chen this year. While she wouldn't be the first actress to quit acting, it will be a major blow to her career and Chinese entertainment at large. Bingbing is a major movie star in China and has been ranked as its highest-paid celebrity for the past several years. 
Golden Rules
When it comes to Hollywood's biggest party – the Golden Globes – the rules are, there are no rules.
RULE 1: NO KISSING Tell that to Andrew Garfield and Ryan Reynolds! The pair were caught locking lips when the cameras panned to them at the 2017 ceremony. Sitting next to Ryan? His wife, Blake Lively, who didn't seem to mind the smooch.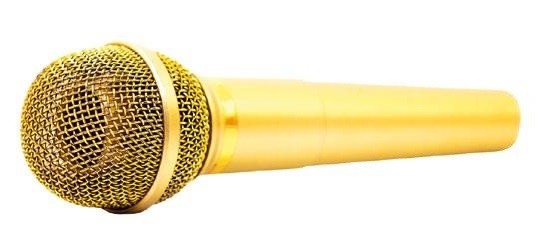 RULE 2: STICK TO THE SCRIPT Hard to do, especially when there are technical problems afoot. Jimmy Fallon was left without a script when his teleprompter failed as he hosted the Globes two years ago. He was stuck on stage with nothing to do, which made for awkward viewing. 
RULE 3: DON'T GET DRUNK The Globes are famous for being the one event in Hollywood where the champagne flows while the cameras roll. So it's no wonder celebs break this rule again and again. Who can say no to free alcohol during a celebration? 
RULE 4: KEEP YOUR SHOES ON We don't blame Emma Thompson for breaking this rule because walking around on 6-inch heels all night sounds super painful. The actress decided to kick off her shoes before presenting an award in 2014 and then threw them over her shoulder. 
RULE 5: REMEMBER EVERYONE'S NAME Jessica Chastain learnt this the hard way when she mispronounced Saoirse Ronan's name. Instead of saying it correctly as "Ser-sha", the actress said "Sher-sha", prompting a mini backlash on Twitter. 
Red Carpet Wishes 
We hedge our best bets that these gowns will get worn this coming awards season.
January might be a time to make new resolutions for some, but to us pop culture junkies, it signals the start of awards season. With three major award ceremonies happening in the month alone – the Golden Globes, Screen Actors Guild Awards, and the BAFTA Awards – we wager a few guesses about what our fave actresses might wear on the red carpets this year, based on the looks they've worn in the past. 
NICOLE KIDMAN IN VALENTINO
Likely nomination: Best Female Actor in a Supporting Role, SAG Awards
Nicole loves a dress that's intricate and feminine, and this exquisite piece from Valentino will check those boxes 
CATE BLANCHETT IN ARMANI PRIVÉ
Likely nomination: Best Female Actor in a Leading Role, SAG Awards
Cate has always fancied dresses from the Italian label, having worn Armani Privé several times in the past. We won't be surprised if she goes to Armani Privé for her dress. 
MARGOT ROBBIE IN CHANEL
Likely nomination: Best Female Actor in a Leading Role, SAG Awards
Announced as the new face of the French label, it's a given that Margot Robbie will be wearing Chanel. We're hoping to see her swish down the red carpet in this diaphanous dress.
CONSTANCE WU IN DAVID KOMA
Likely nomination: Best Actress in a Musical or Comedy Picture, Golden Globes
Constance Wu has never met a sequined dress that she didn't like, so we've got a feeling she'll love this David Koma number. 
LADY GAGA IN THOM BROWNE
Likely nomination: Best Actress in a Drama Motion Picture, Golden Globes
With her unpredictable sense of style, we'd like to see the A Star Is Born actress in a Thom Browne dress that's equal parts whimsy and glamorous. 
EMMA STONE IN GIVENCHY
Likely nomination: Best Actress in a Supporting Role, BAFTA Awards
Having already worn Givenchy to collect her Oscar award, expect to see her in the brand's line of showstopping gowns again this year. 
TILDA SWINTON IN TOM FORD
Likely nomination: Best Picture
Tilda Swinton is best known for her love of tailoring, so she is most likely going to show up in a suit. Our money's on this knife-sharp Tom Ford design. 
COMPILED BY: AARON KOK & NATALYA MOLOK / PHOTOS: TPG NEWS / THE NEW PAPER / SHOWBIT / CHANEL / INSTAGRAM: @UNICEF/@FALLONTONIGHT/@BTS.BIGHITOFFICIAL/@IAMJAMIEYEO / TWITTER: BTS_OFFICIAL