Here's a guide to new, must-try items and services, so you can browse through them here before you shop.
Here's a guide to new, must-try items and services, so you can browse through them here before you shop.
Health & Wellness
The Damai spa premium offers a host of exclusive spa treatment privileges including 90-minute sessions of Targeted Healing Massage (worth $1,250++) and other discounts. At $880++ per year, exclusive of tax and service charge. Visit singapore. grand.hyatt.com/hyatt/pure/spas/ index.jsp for more information.
Bring It Home
Philips VisaPure Advanced pampers your skin with its programmes that are tailored to fix specific skin woes. The portable hand-held device works to improve microcirculation as well as revitalise skin. At $289, from selected Sephora stores.
Skin Switch
La Clinic's Q-switched Laser treatment promises to rejuvenate your skin. Enjoy one FREE session with the July issue of The Singapore Women's Weekly. Call 6235 4040 to make a reservation today.
Skin Hint
Atorrege AD+ Acne Spot helps to reduce acne breakouts, prevent future acne formation and post-acne scarring. At $59 (10 ml), from selected personal care stores and betime.com.sg.
Zen It Up
Muji's Aroma Diffuser is not only silent but the diffuser has a sophisticated exterior complete with an adjustable LED light. At $89 for a regular-sized diffuser, from all Muji stores.
Scars Be Gone
Bio-Oil promises to reduce the appearance of scars and stretch marks. It is suitable even for the most sensitive skin. At $15.50 (60 ml), from all leading pharmacies, hospitals and department stores.
Perfect Pilates
Focus Pilates classes are ideal for those who are busy. Buy any Off-Peak Private Kick-start package from $470, and get one free private session. Visit www.focuspilates.com.sg for more information.
Go Ariel
Wet Brush Pro is a full-sized foldable brush that has ultra-soft polytips to brush out tangled hair sans the pulling, tugging and pain. At $19.90, from selected Watsons and Guardian stores.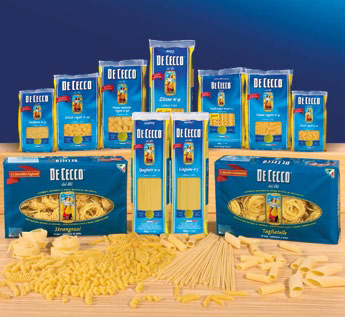 Forever Al Dente
De Cecco has been producing pasta in the same way in Italy for more than 125 years. With the revolutionised pasta-making, the pasta remains al dente even when cooked by a novice cook. Available from selected Cold Storage and Jason's supermarkets.
Oishi Rice
Royal Umbrella's Akitakomachi rice is ideal for making sushi, fried rice and even bread. This short-grain Japanese rice is so versatile that it even complements dishes like curries and soups. At $9 (2 kg), from selected supermarkets and minimarts.
Mild & Gentle
Some hair and body soaps can irritate the eyes and skin. Natural Chapter products are all free of paraben, artificial colouring and animal oil. This mild and gentle range is even suitable for kids. From $16.90, at all Venus Beauty stores.
Swipe The Grit
Get all the grime and dirt off with the fast and effective Scotch-Brite Easy Sweeper, which has a special design that traps the dirt evenly across the sheet. Available from all leading supermarkets and hypermarkets.
Golfer Girls
Enjoy a Ladies Golf Day out at the awardwinning golf course at Bintan Lagoon Resort from $50 nett per person. Make your booking at reservations@bintanlagoon.com by September 30 to travel by November 30.
Mummy Duties
UIC Natural Dishwashing Liquid is both powerful and gentle on your skin. At $5.80 for a 1-litre bottle and refill pack combo plus a free 3M Scotch Brite Sponge, from all leading supermarkets and retailers.
Queen's Treatment
Bellezza Aesthetics's signature facial Luminous MAX, is a 8-part beauty treatment which promises radiant skin that looks flawless from every angle. At $268, from Bellezza Aesthetic Wheelock Place.
Healthy Breakfast
Post's Honey Bunches of Oats Whole Grain Almond Crunch is heaped with nutritional ingredients such as whole grain oats and almonds that are beneficial for your health. At $6.45, from selected supermarkets.
Under Control
Keep things cool with 3M Prestige Window Films that block 99.9 per cent of UV rays. Quote 'SWW' and receive 25 per cent off 3M Prestige Window Films. Visit www.solutions.3m.com.sg for more information.