Venue OPERA GALLERY.
Venue OPERA GALLERY.
UOB Reserve Card, in collaboration with The Peak, hosted another eventful installation of the Visa Infinite Experience. UOB Reserve cardmembers
 were treated to a unique Champagne Louis Roederer dinner pairing, in a world of contemporary street art at Opera Gallery.
Guests were privy to an exclusive showcase of Opera Gallery's selection of the most influential voices of street art, highlighting the genre's evolution from an expression of self to a shared voice articulating the hopes, struggles, and ideals of larger society.
For more event photos, please visit www.thepeakmagazine.com.
PHOTOGRAPHY JASPER YU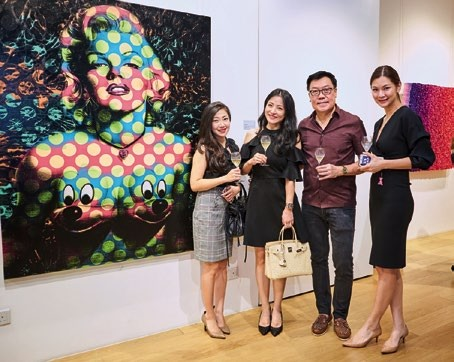 01 Marissa Wang, Jody Goh, Patrick Goh & Raquel Wong
02 Clara Tan & Winston Poh
03 Wendy Fun & Dr Roland Chong
04 Nicole Zhang & Dato Dr Grace Kong
05 Trevor Toh & Dave Toh
06 Shanley Phua & Dave Toh
07 Dr Tan Tze Lee, Vanessa Yeo & Dr Kee Kirk Chin
08 Lim Bee Khim & Von Lee
09 Yvonne Peh & Adrian Peh
10 Clara Tan & Winston Poh
11 Patrick Goh & Jody Goh
12 Dr Tan Tze Lee
13 Raquel Wong
14 Nicole Zhang, Angeline Chang & Sean Tay
15 Linda Kwok & Ong Boon Hock