Claire Ang learns what it really takes to be a performer in touring ice show Disney on Ice.
Claire Ang learns what it really takes to be a performer in touring ice show Disney on Ice.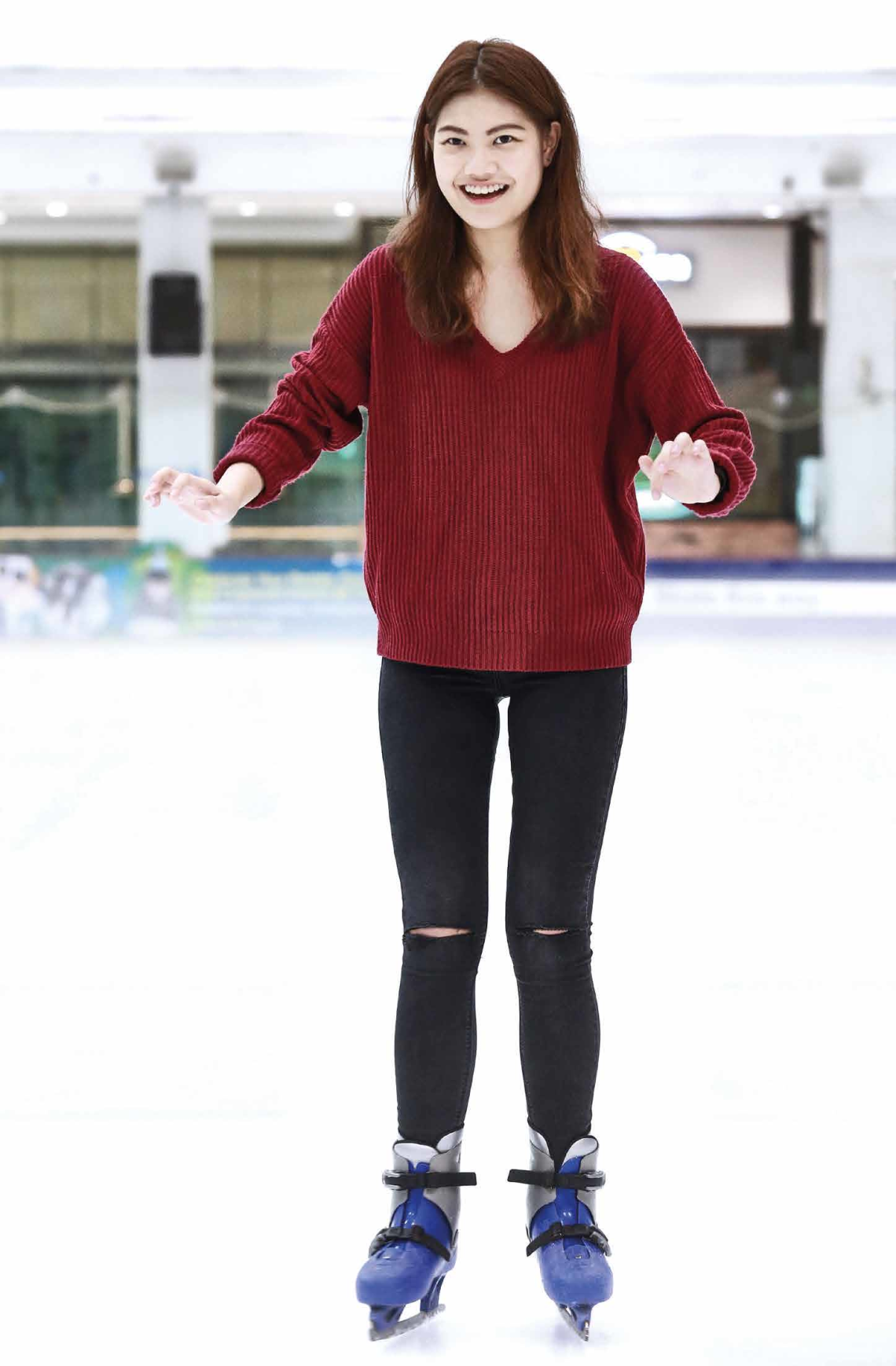 As a child, Disney princesses were my inspiration, with Ariel from The Little Mermaid being my absolute favourite. So when my parents took me to watch a Disney On Ice show for the first time, I was in awe. The characters glided gracefully on the ice and made ice skating look easy-peasy.
But I learnt recently that ice skating is far from simple when I attended a masterclass conducted by the cast from The Wonderful World of Disney On Ice. The show ran from March 15 to 19 at the Singapore Indoor Stadium. I was a little intimidated the moment I arrived for the class; the majority of the participants could move around comfortably on the ice.
It didn't help that I never learnt how to skate. In the past, every time I'd visited an ice skating rink with my friends, I'd be clumsily holding onto the railings for dear life. And if I let go, I'd usually fall. So my aim for the masterclass was just to skate without wobbling.
Ice skating basics
The first thing that the cast taught us was how to fall. We had to squat as low as possible, till our butts reached the cold hard ice. This wasn't difficult. The tricky part was getting up. I made many attempts to push myself up before I was successful – that's when I realised that a strong core and leg muscles were necessary to do this move. We then learnt the step called the swizzle.
Here's how it works: You start with your feet in a V-shaped position and pretend there's an object in front of you, so that your feet will move around it before coming back to the same position again. It was hard to move fast because your quads have to be strong enough to move your feet swiftly from one position to the next to gain the momentum. We tried doing it backwards too and I struggled to move. We were then taught how to hop on the ice.
I could barely keep my balance, and now I had to jump? The first time I tried to hop, I was nervous and almost lost my balance. The cast then told me that the trick was to keep my knees bent and put my weight on the balls on my feet. This way, the chances of me falling on my bottom would be lower.
I definitely got more confident as I practised, and I felt more stable too. As if hopping on the ice wasn't daunting enough, I then had to learn how to balance on one foot. We had to skate for a short distance before we slowly lifted one foot off the ice. I was advised to stretch my arms out to the sides for a better sense of balance. Yes – success! I managed to balance on one leg without falling.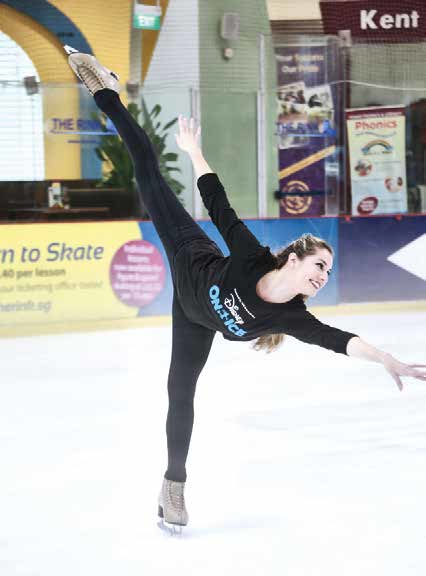 The biggest challenge
The only step that I could not master up till the end of the class was the spin. We were supposed to dig one foot into the ice as the pivot, and swing the other leg to spin us around. But I stopped short at half a turn. I have no idea how professionals can spin without stopping! Having a strong core is very important to keep your balance.
Julianne DiMura, one of the principle skaters who plays Elsa from the animated film Frozen, told me it can take up to a year to learn a move. So on a positive note, this may just be a step that will take me a year to master. By the end of the class, I was perspiring. The skating rink was freezing cold, yet I managed to work up a sweat.
I did not expect skating to be so much of a workout. Besides learning to skate on ice without falling, I got to skate with Elsa, and also gave Mickey and Minnie a hug. It was a dream come true for a Disney fan like me. What more could I ask for? And, yes, I caught The Wonderful World of Disney On Ice last month too!
Report Card
Fun Factor 8/10
Once you get the hang of it, ice skating is an enjoyable experience. Gliding around instead of walking is fun, and when you master a step, you feel a sense of accomplishment.
Fit Factor 6/10
Your core and quads need to work hard when you skate. A stable core will help you keep your balance, while strong quads help you to move swiftly on the ice.
Fear Factor 7/10
It is daunting when you first step on ice; it feels like walking on a wet floor with shoes that have no grip. Thankfully, my fear vanished as I gained more confidence in doing the steps.
Photography: jasper yu.