Events, Promotions & News.
Events, Promotions & News.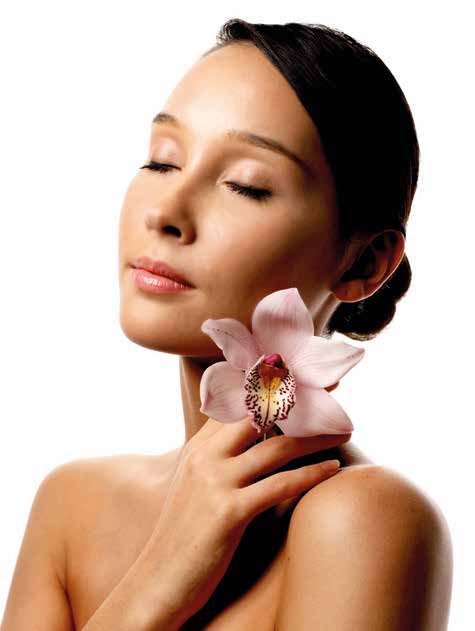 Refresh Your Complexion
Revive dull, sallow skin with the newly launched Amore Lumicell Premium Facial. Combining traditional Guasha techniques and soothing hibiscus extracts to combat fine lines and wrinkles, you'll leave the spa with a softer, firmer mien and a luminous glow.
From now till Sept 30, try this treatment for $98 (usual: $308.16) and receive a complimentary oneweek fitness pass at the same time. This offer is only valid for first-time customers, and redeemable at Amore Fitness and Boutique Spa outlets. Visit www.amorefitness.com.
A Burst of Energy
Making sure your immune system is in top shape is important when leading a hectic lifestyle. Fight off germs and infections by taking Enervon With Vitamin C ($13.90 for 30 tablets, $39.90 for 100 tablets) daily.
Each pill contains a vitamin B complex to aid your body with energy release, and vitamin C to keep you strong and healthy. Available at leading pharmacies, supermarkets, Chinese medical halls, Mustafa and Robinsons.
No More Pain!
Sometimes, ache-relieving patches cause unnecessary pain when you peel them off your skin. To avoid this, use Salonpas 30 ($6.20 for pack of 20). Specially formulated for women with sensitive skin, these palm-size patches can be easily applied to the neck, shoulders, elbows, knees, feet and calves.
With a light and minty scent, Salonpas 30 contains glycol salicylate that's quickly absorbed by the skin for pain relief, as well as menthol, which gives a cooling effect to soothe aches. Available at a special price of $9.90 for two packs at Watsons from now to Aug 31. The patches are also sold at Guardian, Unity, and selected Fairprice and Giant stores.
Florals Are In
You should never have to sacrifice comfort for style. Recognising the importance of looking and feeling good, Skechers has created a versatile range of sneakers within its Fashion Fit collection, endorsed by pop singer Demi Lovato.
With pretty floral patterns on smooth uppers, the walking shoes have super-soft memory foamcushioned insoles, plus shock-absorbing midsoles to keep your feet and joints happy. They come with a 4.5cm heel as a fashion accent. Priced at $129 per pair, the sneakers are available at Skechers stores.
The Perfect Smile
Keep your pearly whites shining from the comfort of your own home when you use the iWhite range of teeth whitening products. All the items are gentle yet effective, as they're completely hydrogen peroxidefree.
Use the iWhite Instant Whitening Kit ($49.90) to brighten your teeth by up to eight shades. The one-size-fits-all mouth trays are prefilled and easy-to-use. Just wear them for 20 minutes daily for up to five days in a row to remove stubborn stains while strengthening enamel.
For best results, use this together with the iWhite Instant Whitening Toothpaste ($9.90) and iWhite Instant Whitening Mouthwash ($10). All products are available at Guardian and Watsons stores.
Hello, Clear Skin!
Oh, how we wish acne woes only plagued us during awkward teenage years. Unfortunately, some of us still struggle with zits and bumps. But here's where the Orbis Clear range of products can help.
Prevent recurrent breakouts with this three-step regime that targets the root cause of acne. Some of the key active ingredients in the range include gromwell root extract to strengthen and protect skin, and anti-bacterial licorice root extract to calm inflammations.
First, remove dirt and impurities with Orbis Clear Wash ($21) before softening your mien with Orbis Clear Lotion ($25). Finally, seal in moisture and improve skin's barrier function against external irritants with Orbis Clear Moisture ($28). Available at Orbis stores and counters. Visit www.orbis.com.sg.
Lift and Firm
Get that coveted V-shaped jawline when you try the Touche Elite Powerlifting Regenerative Skin Treatment. Using technology from South Korea, it helps to improve skin elasticity and reduce the appearance of wrinkles.
It targets the fibroblast structures in the deeper layers of your skin to speed up cell renewal, stimulate collagen production and boost skin metabolism.
When skin is firmed up, your facial contours will naturally look sharper and more defined too! From now till Nov 30, 2016, you can try this skin-lifting treatment for $33 (usual: $780). Terms and conditions apply. Visit www.cls-touche.com.
Flush Out the Bad Stuff
Do you have stubborn fat on your waist and hips? Apart from regular exercise and a sensible diet, spa treatments can help to banish flab and cellulite by speeding up metabolism and enhancing your body's absorption of nutrients.
Try the Signature Royal Flush Body Treatment at Cheryl W Wellness & Weight Management. The four-step programme comprises a non-invasive treatment that targets fat tissues and cellulite, while opening up pores and boosting blood circulation; an aroma steam bath to relax the body; a customised body polish with a lymphatic massage; as well as a thermal heat therapy that helps your body eliminate toxins through sweating, while revving up your heart rate similar to that when working out.
From now to Nov 30, enjoy three sessions at $68 (usual: $1,140). Cheryl W Wellness & Weight Management is located at #05-18 Ngee Ann City, #03-02 Jurong Point and #02-125 Tiong Bahru Plaza. Visit www.cherylw.com.sg or www.facebook.com/cherylwofficial.