With the rise of alternative therapies, ESTELLE LOW puts on her new-age hat to try a treatment that combines energy reading, massage, aromatherapy and sound healing.
With the rise of alternative therapies, ESTELLE LOW puts on her new-age hat to try a treatment that combines energy reading, massage, aromatherapy and sound healing.
I'm a big believer of science. I adhere to a diet of what most call "superfoods" – eggs, fish, dark leafy greens, whole grains, green tea… you get the drift – because these foods have been proven to be highly nutritious and linked to many health benefits. As for workouts, I'm currently into high-intensity interval training, where I push my body as hard as I can for fixed intervals with minimal rest in between. Why? Research has consistently found HIIT to be more effective for fat burn than steady-state cardio.
So when Spa Esprit launched Super Vibrator, a therapy that "promises to recentre your energy and rebalance you from the inside-out using a combination of touch (massage), scent (customised essential oil blend) and sound (Tingsha cymbals and Tibetan singing bowl)", I had my brows raised.
Now, I'm a spa addict. Over the last decade, I've spent thousands of dollars on various spa packages that promise to firm up my flabby tummy, among many other things. Currently, I go for Jamu massages twice a month, to improve circulation (my usually cold hands and feet stay warm for the next few days), relieve gas in my tummy (evident from my constant farting and burping for the next 24 hours), ease those sore upper and lower back muscles from carrying my six-month-old, and unwind after a tough week (my Fitbit shows that I clock more deep sleep post-massage). In short, I feel reborn after every treatment.
But this? Why would I need sound from Tingsha cymbals and Tibetan singing bowl during a massage treatment? Wouldn't the usual relaxing spa music cut it? I was both dubious and intrigued.
Besides the massage, the 120-minute therapy includes energy reading and sound healing. How on earth do you read energy? Isn't that obvious enough from my dark eye circles and washed-out face? I was itching to find out what this new-age therapy could tell me about my well-being that I didn't already know.
THE SUPER VIBRATOR EXPERIENCE
ENERGY READING
After signing in at Spa Esprit Wheelock Place, I was led to an energy reading counter. There, brand supervisor Sherilyn instructed me to place my palm on a biofeedback machine, close my eyes, and take three deep breaths. This machine, as I later found out, has sensors to detect physiological markers like heart rate and skin temperature. Within seconds, I received a printout that showed my chakra readings in the form of bar graphs.
For the uninitiated, chakras are founded in Hinduism traditions, and are known as energy centres within the body. There are seven chakras in all: root, sacral, solar plexus, heart, throat, third eye and crown.
According to the energy reading report, my weakest chakras were my heart, third eye, and crown. Sherilyn briefly explained that the heart chakra relates to our capacity to love and find inner peace; the third eye chakra represents intuition, wisdom and decision-making skills; while the crown chakra refers to our ability to connect spiritually. While I pondered over the results, Sherilyn added that my thoughts and emotions – mostly skeptical, by the way – during the reading play a part, which could be why my crown chakra (for spirituality) scored low. Oh well.
Based on my readings, Sherilyn recommended various types of essential oils for my massage. I picked a blend called Quartz, which contains frankincense, lavender and geranium.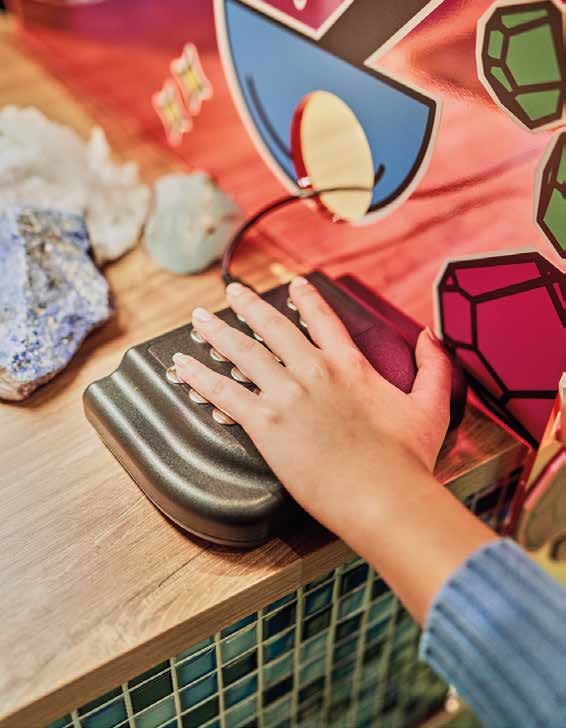 MASSAGE, AROMATHERAPY AND SOUND HEALING
In the cosy treatment room scented with my chosen blend, therapist Penny kicked off the massage by sounding Tingsha cymbals – that's supposed to "clear negative energy and invite positive energy to help one focus and vibrate the body into relaxation", according to Spa Esprit. Tingsha cymbals are traditionally used in Tibetan Buddhist religious rites, as well as meditation. 
Penny went on to produce low, humming sounds by rubbing a mallet on the outside edge of the rim of a Tibetan singing bowl, a metal bowl that's typically used as a meditation tool in Buddhist religious rites, music therapy and yoga. As the bowl was placed under the treatment bed, I could feel deep vibrations course through my body. At that moment, I felt transported to a temple, solitary and peaceful.
Using long, rhythmic strokes based on the Hawaiian Lomi Lomi massage techniques, Penny kneaded me into a trance. For the next 90 minutes, my doubts dissipated as I entered a deep state of relaxation, drifting in and out of sleep. Sometime later, Penny placed the singing bowl on my back and tummy, rimming it again. According to Spa Esprit, "the longer the sound vibrates and resonates through the body and room, the more attuned you are. A shorter vibration means that your body is lacking in harmony, thus absorbing the vibrations quicker as it attempts to rebalance itself." At that point, I was too blissed out to tell how strong or lasting the vibrations were. All I wanted was to stay put on that bed, worries be gone forever.
Alas, the tranquilising experience came to an end. I was jerked out of paradise by the Tingsha cymbals, which are supposed to "awaken the senses and bring you back to the present". They did the job, all right. My mind darted to the piling work awaiting in office.
Post-massage, my energy readings showed elevated levels in those previously weak chakras: heart, third eye and crown. Was this proof enough that the treatment made an impact? I'd never know, but I chose to think yes, as I trotted back to office feeling lighter and enlightened.
Super Vibrator ($290 for 120 minutes) is available exclusively at Spa Esprit Wheelock, #03-19 Wheelock Place (tel: 6479-0070). The energy reading and sound healing with the Tingsha cymbals and Tibetan singing bowl are available as add-ons with other treatments, at $50 and $80 respectively. Visit www.spa-esprit.com/super-vibrator for more info. 
PHOTOS SPA ESPRIT