Divina Cucina extractor hood by Smeg x Dolce & Gabbana.
Divina Cucina extractor hood by Smeg x Dolce & Gabbana.
Treading the line between kitchen appliance and high fashion is the third collaborative series from Smeg and Dolce & Gabbana. Following the success of previous partnerships, the two Italian powerhouses teamed up again to draw inspiration from their heritage, specifically from the vibrant and larger-than-life Sicilian artistic style. Named "Sicily is my Love", the collection introduces two new prints on three appliances: the iconic retro-style FAB28 fridge, a freestanding cooker and oven, and these eye-catching extractor hoods.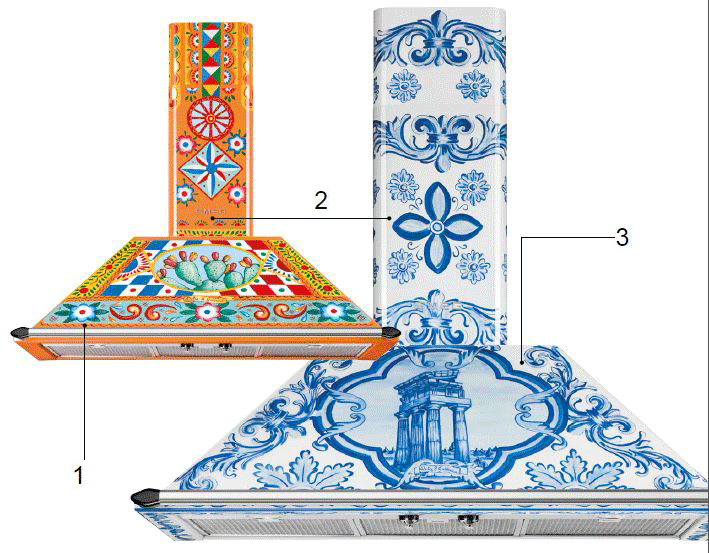 1 These floral motifs are inspired by the vegetation and landscapes of Southern Italy, and framed by geometric shapes called Crocchi. Definitely not for staunch minimalists!
2 The prints are categorised into two colour groups: fiery red and orange (to represent the Sicilian puppet theatre and handpainted carts), and cool blue and white, which was inspired by a popular majolica (tin-glazed pottery) print.
3 Besides this cooker hood looking good, Smeg promises a noiseless and high extraction performance, as well!
Trivia The first Smeg x Dolce & Gabbana collection in 2017 saw the release of 100 Smeg FAB28 refrigerators, costing up to $48,000 each. The second release includes a line of small appliances such as coffee machines and blenders, all clad in colourful Sicilian patterns.
Text ELIZA HAMIZAH Photos SMEG